Left Section
CHAMBOURCIN
OVERVIEW:
Chambourcin is a red French-American hybrid grape that competes for one of the world's most popular hybrid grape varieties. It is known for its rich color that adds depth to many red blends. It is known as a teinturier grape (from the French word for "dye") which is known for producing dark juice, rather than clear. Chambourcin is celebrated during the month of November. 
PRONUNCIATION:
sham-bor-san
Acres in Missouri:
11.5% - 195.5 acres
Flavors or tasting notes:
The nose will often pick up notes of cherry and a light oak while it will taste earthy on the palate with strong notes of dark cherry.
Taste Profile:
Smooth, medium-bodied wine with soft and subtle tannins
Ideal Serving Temperature:
65°F to cellar temperature
Food pairings:
Pork loin, burgers, short ribs, red sauce, mushrooms, applesauce, strawberries, figs, brie, camembert, walnuts, cobbler, chocolate cake
Recipe ideas:
Slow-cooker Chambourcin Mushrooms
Chambourcin Wine Reduction Sauce
 Sweetness Scale: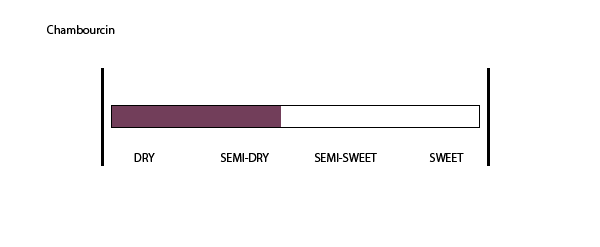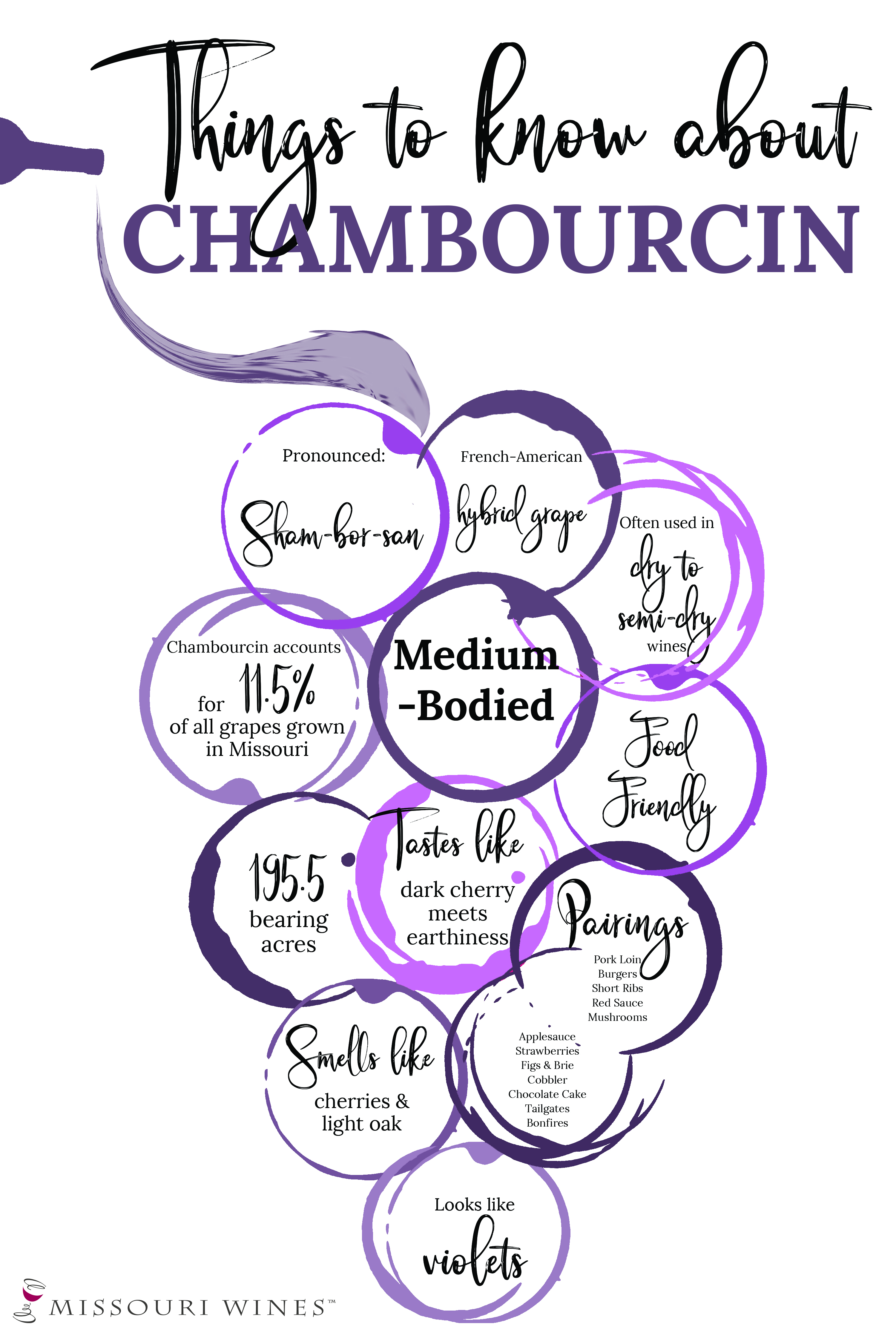 Right Section
NORTON
OVERVIEW:
Norton holds the honor of the official Missouri state grape as an American grape found in 1835 near Richmond, Virginia. Norton is also known as Cynthiana. As the premium red wine grape in Missouri, this varietal is known for its hardiness and disease resistance.
PRONUNCIATION:
nore-tuhn
Acres in Missouri:
17.7% - 300.5 acres
Flavors or tasting notes:
Norton is a rich red wine that combines flavors of spice, vanilla, chocolate notes and layered with fruit flavors of berries, ripe cherries and currants.
Taste Profile:
Bold, full-bodied and complex dry red wine
Ideal Serving Temperature:
65°F to cellar temperature
Food pairings:
Cheddar, blue cheese, hazelnuts, smoked meats, lamb, venison, beef, blackened fish, garlic sauce, tomato sauce, barbecue sauce, rosemary, caramelized onions, nutmeg, tomato, berries, dark chocolate, spice cake
Recipe ideas:
 Sweetness Scale: