December 16, 2020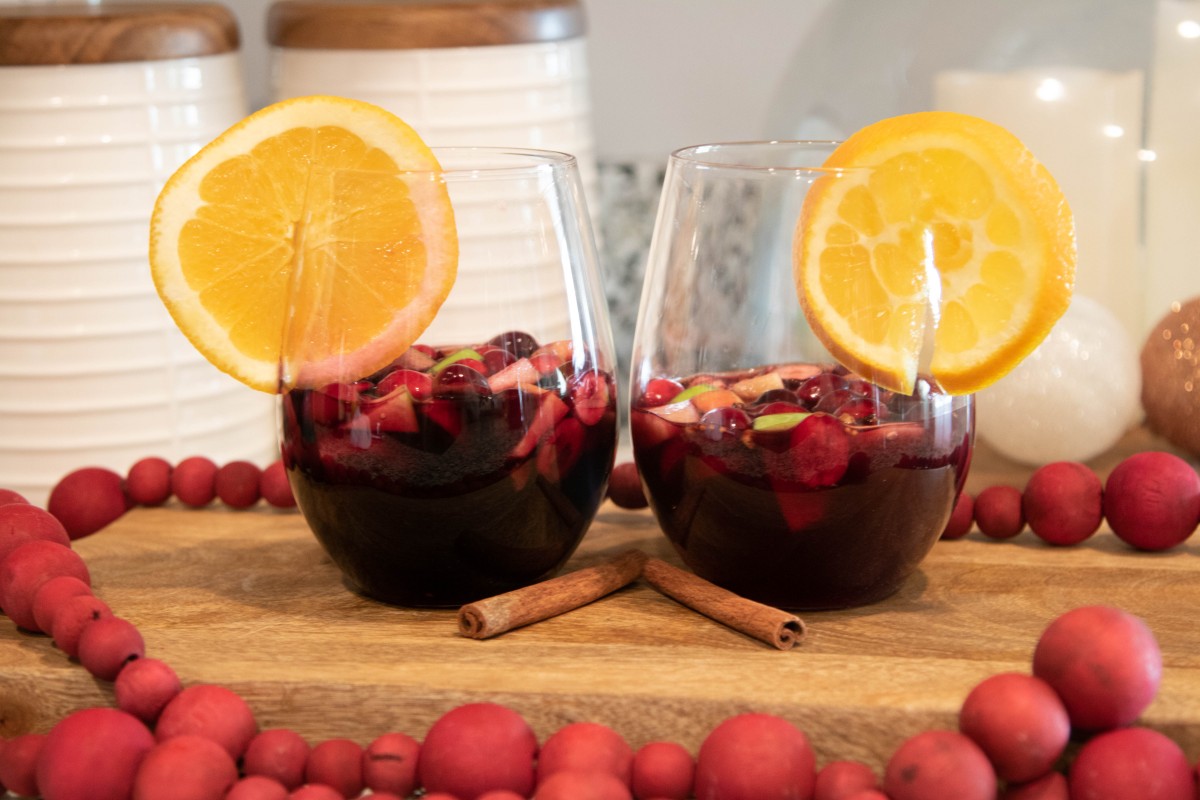 Looking for a new and different way to enjoy Missouri wines at home this holiday season? Try mixing up a pitcher of delicious sangria to share!
Sangria is a mixed beverage originating from Spain and Portugal, although the exact history of how sangria came to be is a bit of a mystery. This summertime sipper's name actually comes from the Spanish word for "blood" (sangre) and pays homage to the rich red wine that serves as the base. Want to change things up? While red wine is traditionally used in Spanish sangria, other Missouri wines make an excellent base, including Vidal Blanc featured in our Missouri Winter White Sangria recipe.
The beauty of sangria, besides its vibrant color, lies in its ability to be customized based upon your taste preferences. Do you like a sweeter or more tart taste? Are you a fan of tropical flavors, or do you prefer more spicy notes? The possibilities are endless with sangria! Once you know the basic building blocks, you can mix, match and create sangria for nearly every occasion and palate.
Creating your masterpiece is easy – all it takes is 4 easy components to build your perfect sangria (check out our handy infographic for building your best sangria).
Wine: Red, white, rosé – choose based on your taste preferences.
Sweetener: Common sweeteners include honey, sugar, simple syrup, fruit juice or sweet wine.
Fruit: Fresh or frozen fruit is commonly found in sangria recipes. Experiment and add spices or fresh herbs!
Liqueur: Brandy is used in traditional Spanish sangria, but any liqueur that pairs with your ingredients will work.
Need some inspiration for a fun and festive sangria to serve? Check out the recipe below!
Merry Mead Sangria Recipe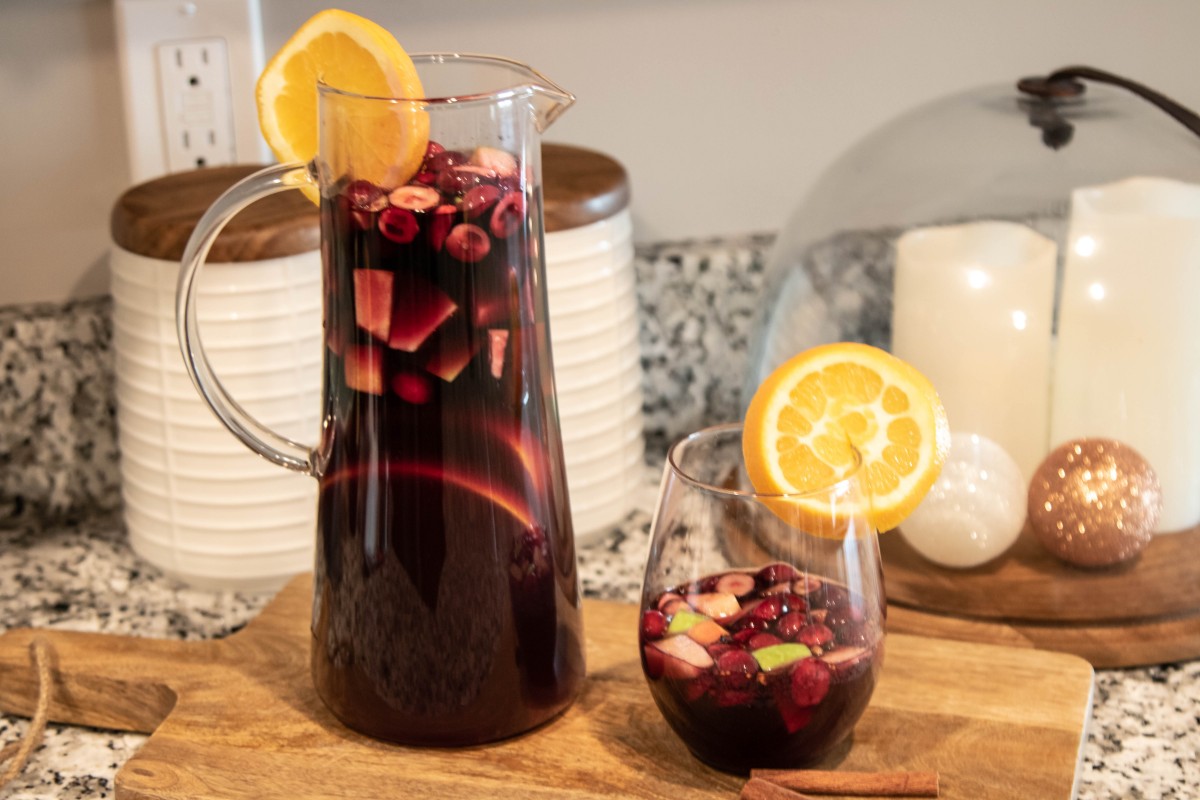 This colorful concoction is sure to be a hit at your next holiday gathering. Rich, spicy Norton and mellow, slightly sweet mead mix with fresh fruits and baking spices in this festive and flavorful sangria. We left the traditional fourth component of a sangria (liqueur) out of this recipe, but feel free to add your favorite liqueur that pairs with the following ingredients.
Prep Time: 15 minutes (not including chilling time)
Yield: 6-8 servings
Ingredients:
2 – Oranges (one for sangria and one for garnish)
½ – Honeycrisp Apple
½ – Granny Smith Apple
1 cup – Cranberries (add more/less depending on desired taste)
3 – Cinnamon Sticks (add more/less depending on desired taste)
2 tsp. – Cloves (whole)
1 cup – Orange Juice
½ bottle – Missouri Mead
1 bottle – Missouri Norton
Directions: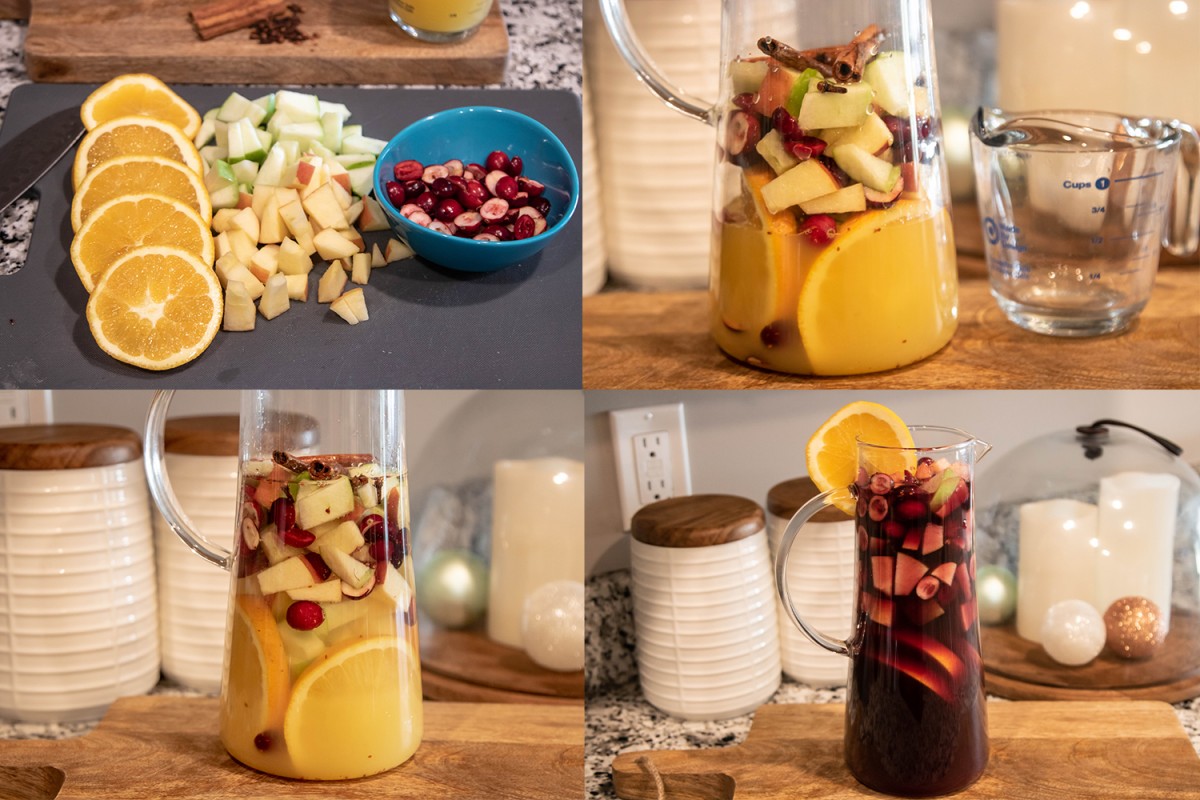 Slice one orange into thin slices. Chop apples and slice cranberries in half. Place all fruit in a large serving pitcher or bowl. Add cinnamon sticks and whole cloves. Pour orange juice over fruit, followed by mead and Norton. Stir, chill and enjoy in glasses topped with an orange slice garnish!
Quick tip – want to easily remove your cloves and cinnamon sticks before enjoying a glass? Place them in a cheesecloth pouch or use a mesh strainer to retrieve them before serving.