MISSOURI WINE HISTORY
Late 1800s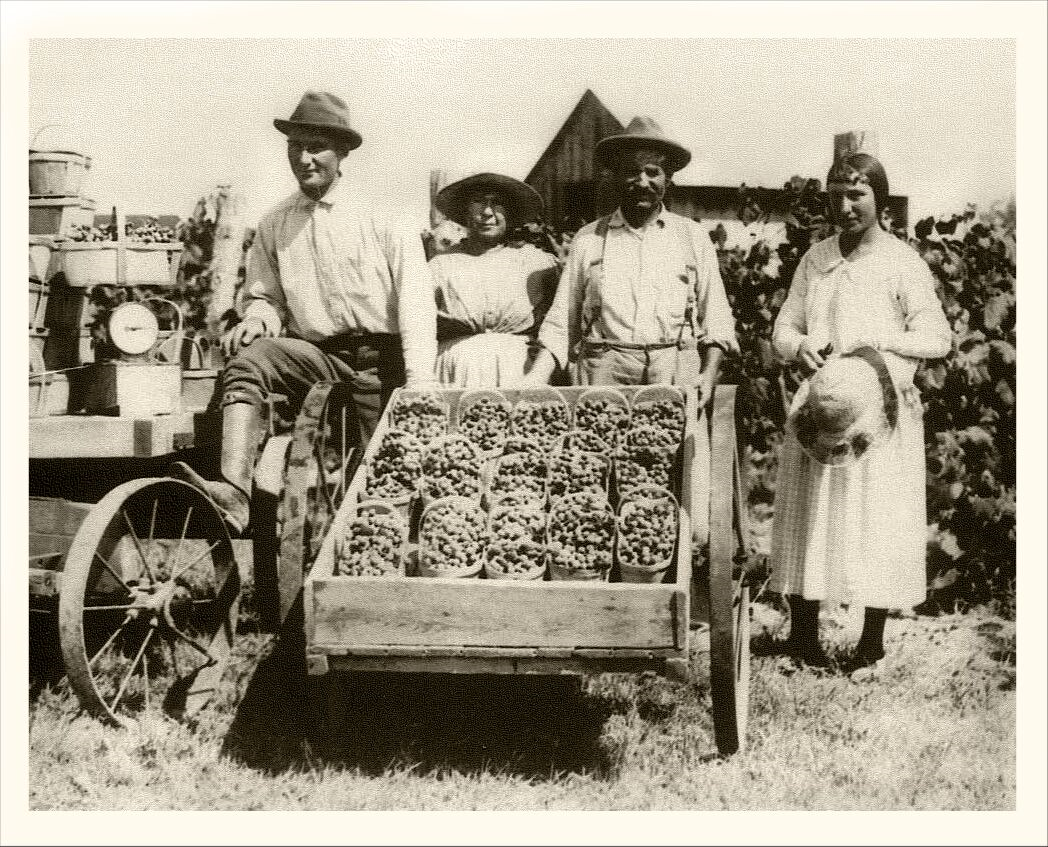 Italian immigrants established vineyards in the St. James area of Missouri. Missouri's wine industry thrived at the turn of the century, with about 100 wineries throughout the state. Wine connoisseurs enjoyed 2 million gallons of Missouri wine each year. Missouri wines began winning international awards and acclaim.
1850s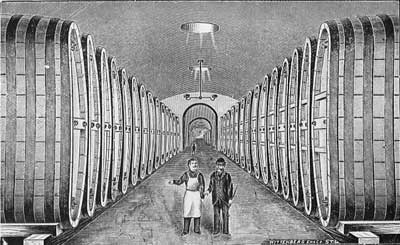 Within a decade, the settlers established nearly sixty wineries in the Hermann area and produced more than 10,000 gallons of wine per year.
1870s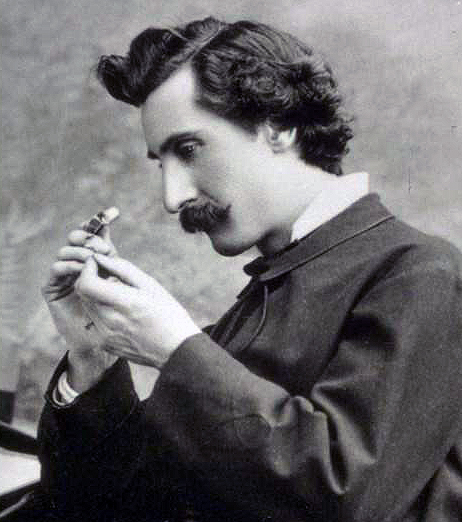 France's vineyards were plagued by a pest known as the phylloxera louse. Within months, nearly all the country's grape vines were destroyed. C.V. Riley, Missouri's first state entomologist, was among the first to discover that Native American grapes were resistant to the pest. Missouri winemakers shipped millions of phylloxera-resistant rootstocks across the Atlantic, ultimately saving the French wine industry.
1919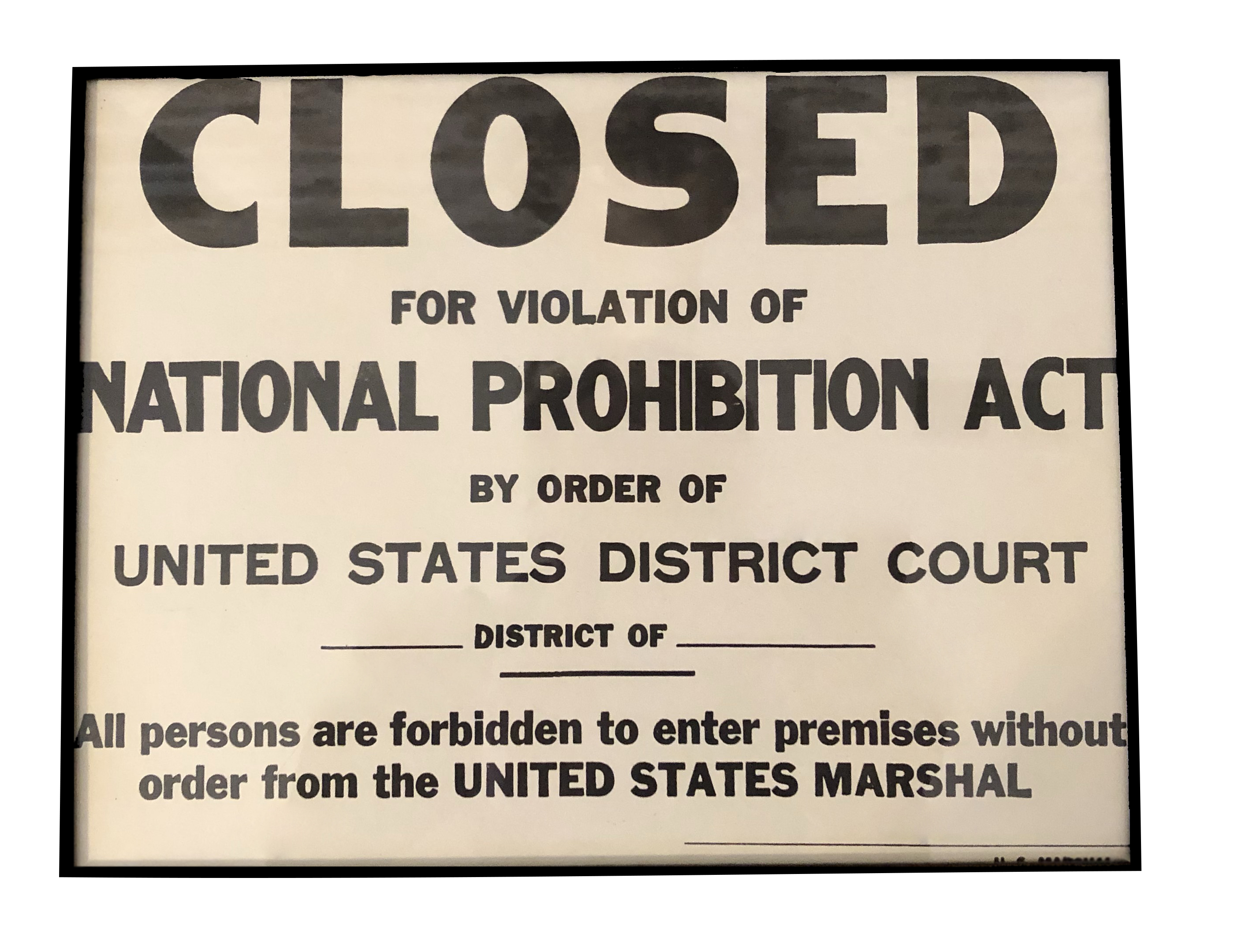 The onset of Prohibition dealt a fatal blow to the Missouri wine industry. Many vineyards were destroyed and wineries were closed or converted to other businesses.
1960s and 1970s
The rejuvenation of the Missouri wine industry began slowly and on a very small scale in the 1960s. Two families' dedication and tenacity brought the industry back to life in their communities. These visionaries worked tirelessly to restore the former historic stature of the state's wine industry and change the regulatory and cultural landscape of the time. 
1980s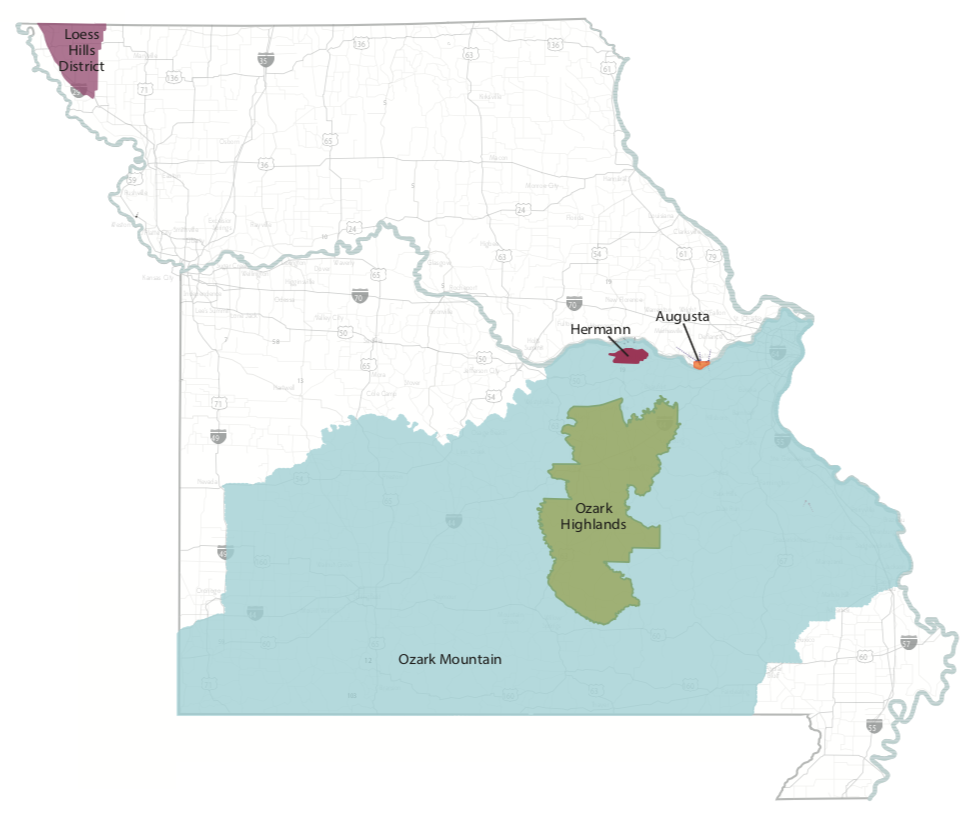 A new tax on wine provided for the establishment of the Missouri Wine and Grape program. A state viticulturist was hired to assist in the restoration process, and Missouri State University's fruit experiment station began working with winemakers to determine grape varieties suitable for Missouri's climate. Augusta became the first federally recognized American Viticultural Area (AVA) in 1980. The wine regions around Hermann, the southwest Missouri Ozark mountains and highlands, the south central region around St. James and Loess Hills in Northwest Missouri have also been designated as AVAs.
2003
The Norton/Cynthiana varietal is passed in legislation as Missouri's official state grape.
2005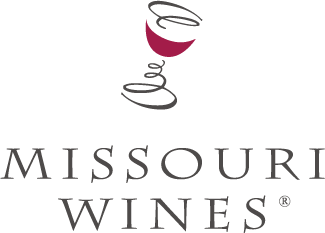 The Missouri Wine and Grape Board is formed. No longer an advisory board, the Wine and Grape Board now directs the marketing and research efforts of the Missouri wine industry.
2006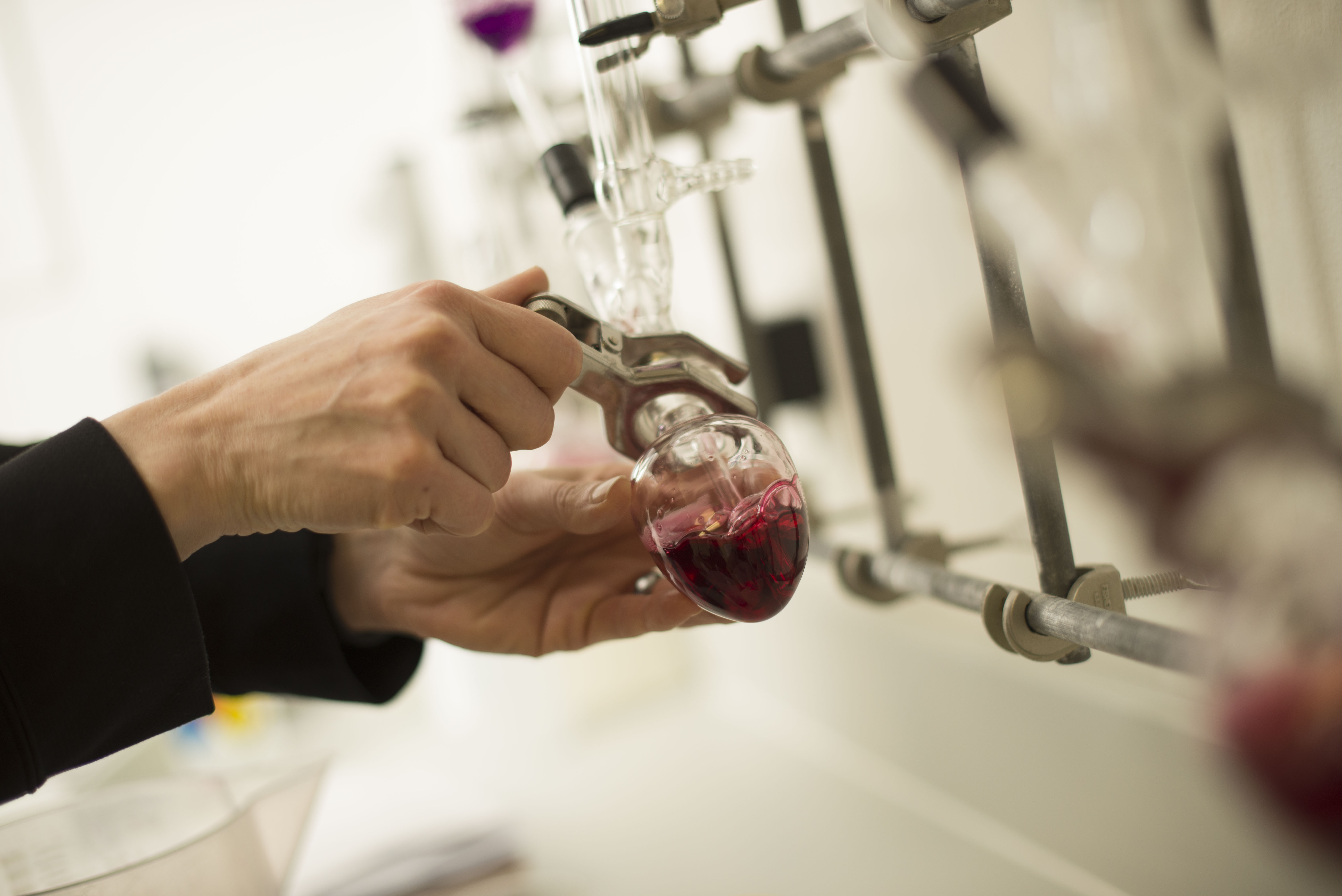 The Institute for Continental Climate Viticulture and Enology is established. ICCVE, funded by the Missouri Wine and Grape Board, conducts research on grape varieties and vineyard management techniques that contribute to the growth of the wine industry in Missouri and the Midwest. ICCVE is now known as the Grape and Wine Institute and housed at the University of Missouri – Columbia.
2011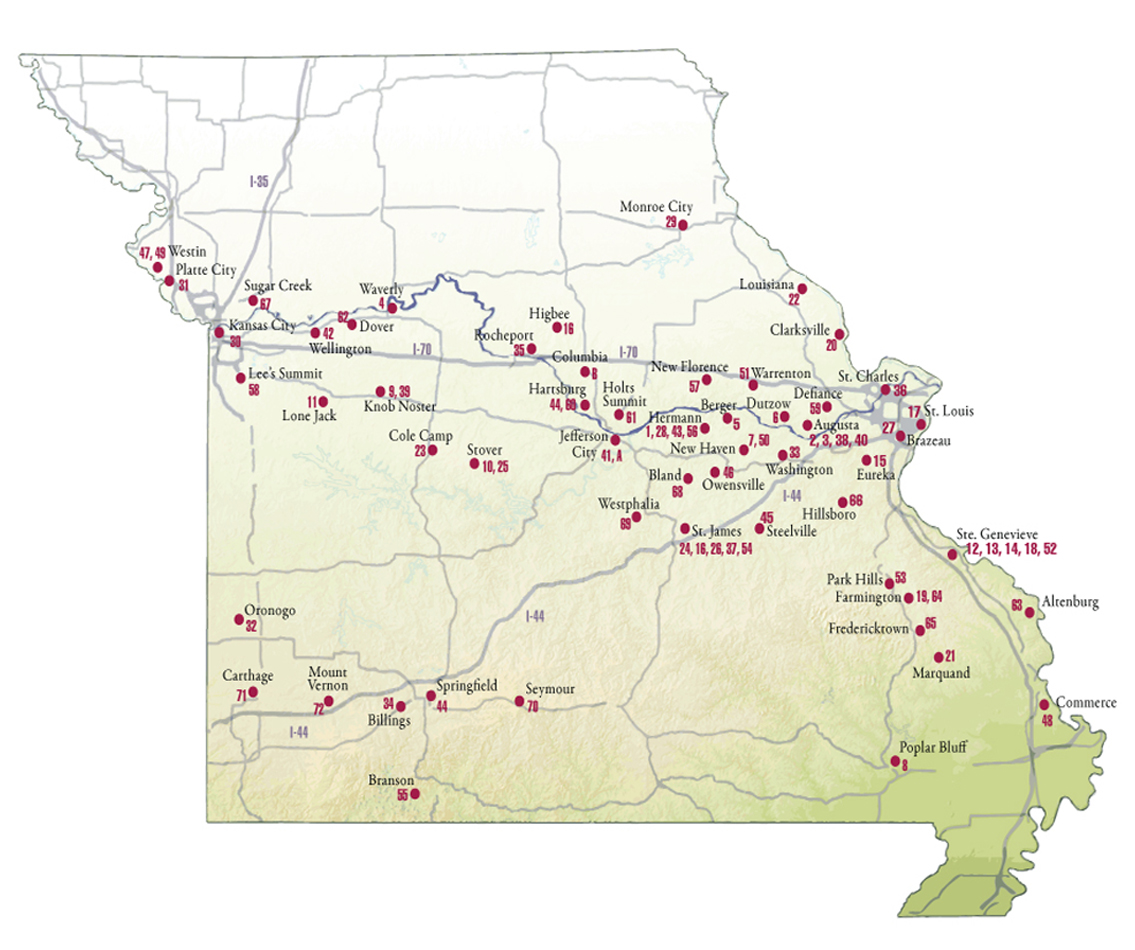 The state of Missouri proudly welcomed its 100th winery to its lineup.
2017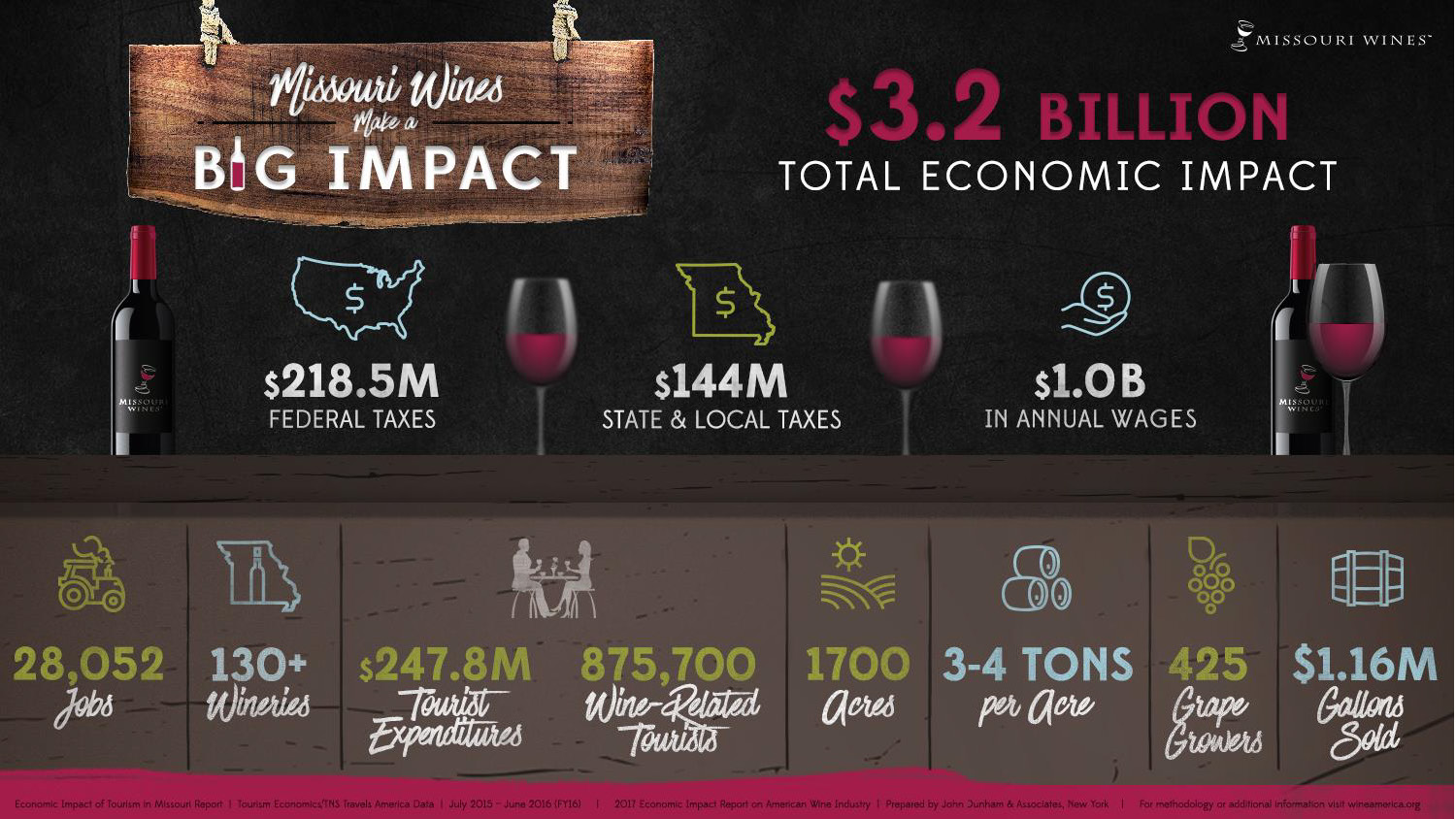 An economic impact study revealed that the Missouri wine and grape industry generates $3.2 billion for the Show-Me State, $1 billion in annual wages, 28,052 jobs and brings in 875,700 wine-related tourists each year.