Missouri Winter White Sangria
December 01, 2016
Printer Friendly
This time of year is full of holiday gatherings and get-togethers. Be the hit of your next shindig with this delicious and festive Winter White Sangria. With flavors of apple, cranberry, ginger and rosemary, it's like the holidays in a glass. It's made with a delicious and versatile Missouri wine called Vidal Blanc that helps it pair with a wide range of tasty treats from savory appetizers to sweet desserts. This recipe is simple to make and looks quite festive. Try it today!
Time: Prep – 10 minutes  |  Chill – 2+ hours
Yield: 6-8 servings
Ingredients: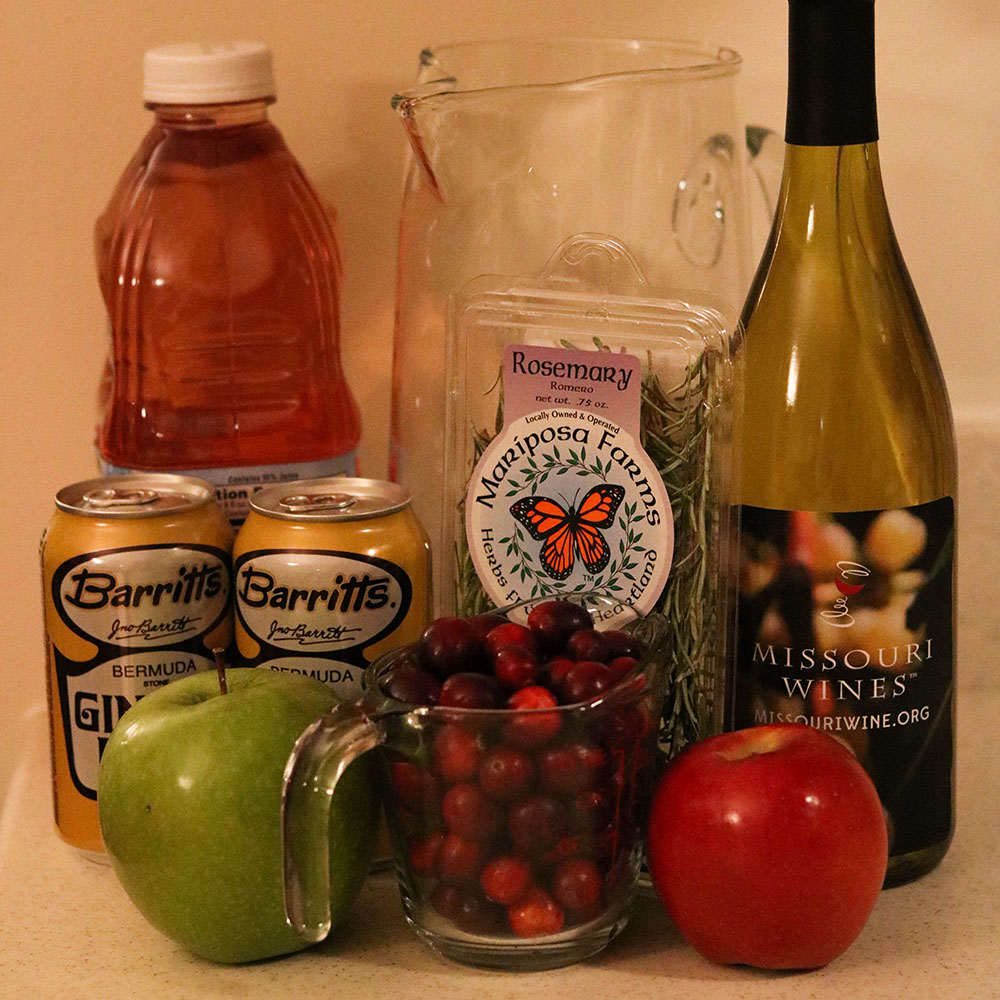 1 bottle - Missouri Vidal Blanc (acidic white wine with apple notes)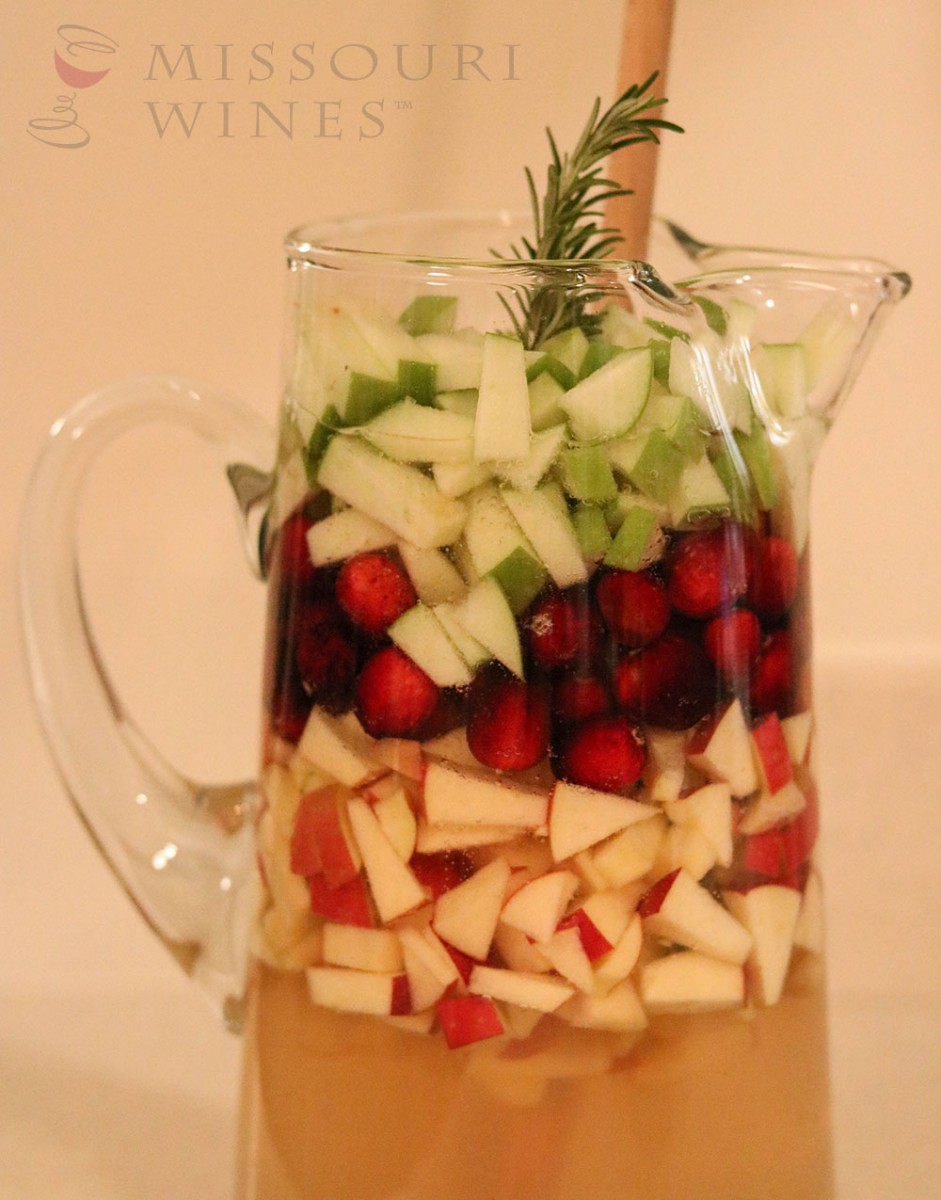 1 cup - White cranberry juice
1 cup - Fresh cranberries (or frozen and thawed) – extra for garnish
2-3 - Apples – red and green     
1-2 - Rosemary sprigs – extra for garnish
12-16 oz - Ginger beer (non-alcoholic) – chilled 
Directions:
Chop apples and rinse cranberries. Layer the fruit in a pitcher for a festive look. Add rosemary. Pour in the wine and juice, and chill for at least two hours to let the flavors combine. Add ginger beer and stir gently before serving.
*Bonus* For a fun garnish, remove the leaves from the bottom third of a sprig of rosemary. Spear 2-3 cranberries on the end of the sprig. Wet the remaining leaves and shake off excess water. Roll the damp leaves in sugar for a snow-covered tree effect. Add to the glass to top off your festive Winter White Sangria.
Enjoy!