March 08, 2016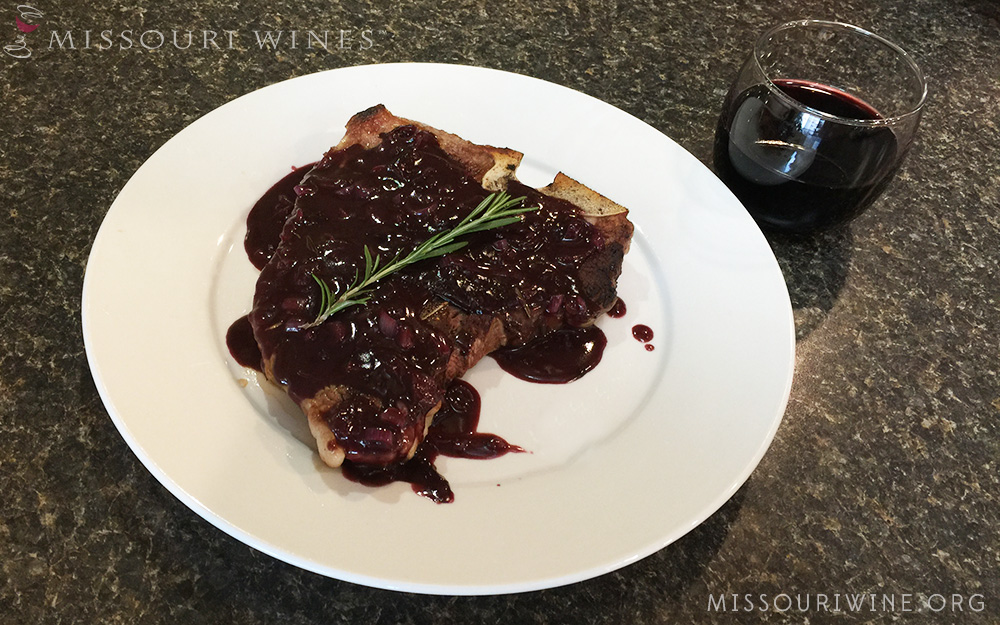 A wine reduction sauce is a great staple to have in your cooking toolbox. It's a simple, quick way to add flavor and complexity to a variety of dishes. We recommend a local Chambourcin, but you can use any of your favorite dry red Missouri wines. This sauce is delicious on top of meat entrees such as steak, pork, or duck. It can also dress up roasted vegetables like potatoes, mushrooms, carrots, turnips, etc. Try out this easy recipe with dinner tonight! 
Wine Reduction Sauce Recipe
Prep Time- 5 minutes        |    Cook Time- 20 minutes
Ingredients: 
1 ½  cup red wine (we recommend Chambourcin) 
½  cup balsamic vinegar
2 shallot, diced
2 tbsp butter
2 tbsp flour
2 fresh rosemary sprigs, leaved trimmed from stem and finely diced 
Salt and pepper to taste
Directions: 
Sauté shallots in butter over medium-low heat until the shallots are soft, approximately 2-3 minutes. Add flour, stirring constantly until fully coated. 
Stir in red wine, vinegar and rosemary.
Bring to a simmer and reduce by half, about 10-15 minutes.
Add salt and pepper to taste. 
Serve immediately*.
* Like most sauces, this is not a recipe that re-heats well. Don't worry, it's so good you won't have to worry about leftovers!