December 15, 2016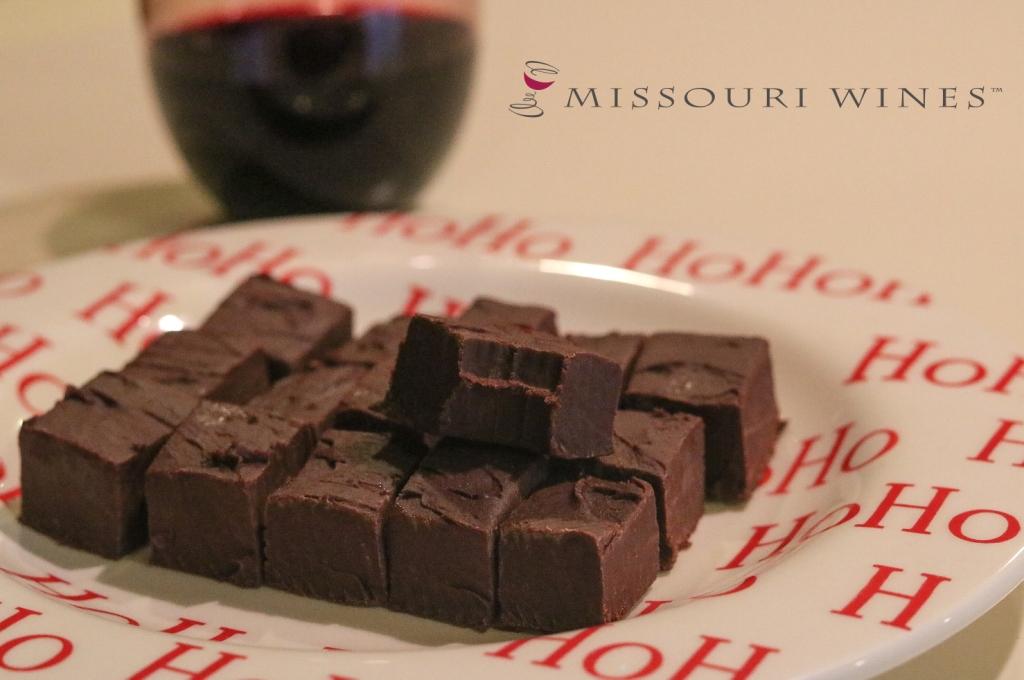 Tis' the season for holiday sweet treats! Fudge is always a crowd pleaser, but when you add Missouri wine to it, it takes fudge to a whole new level. Your guests will be even more eager to try a piece once they hear it was made with Missouri wine. For this recipe, we used a Norton, which pairs exceptionally well with dark chocolate.  You can taste a hint of Norton's big, bold flavors in each bite!
Not only is this recipe delicious, it's incredibly easy to make! All you need is a microwave to cook the ingredients and stir it into fudge. *Pro tip: Missouri wine makes the stirring process a little more enjoyable. 
Dark Chocolate MO Wine Fudge Recipe
Time: Prep - 5 minutes  |  Cook - 5 minutes
Yields: 30-36 pieces of fudge
Ingredients:
4 tbsp     Missouri red wine (We recommend a Norton)
1 lb     Dark chocolate chips
1 can     Fat free sweetened condensed milk (14 oz)
2 tsp     Pure vanilla extract
¼ tsp     Cinnamon
¼ tsp     Sea Salt
Directions
Line a 9x9 inch pan with wax paper and spray the paper lightly with a nonstick cooking spray. Combine all the ingredients into a microwave safe mixing bowl. Microwave on high for one minute, remove carefully as the bowl may be hot, stir well, and then microwave another 30 seconds. Stir thoroughly. All of the chocolate should be melted and the mixture has a thick consistency similar to cake batter. If not, microwave another 30 seconds and stir again. It's important to note that you should avoid over heating the dark chocolate mixture or it will burn and become hardened. Pour the mixture into the prepared pan and use a spatula to smooth it out. Set the pan in the fridge and let it chill for at least an hour. Once the fudge is completely cool and hardened, remove from pan and place fudge on a cutting board. Warm a knife under hot water and cut the fudge into squares.        
We encourage you to give this simple recipe a try this holiday season! Norton pairs best with dark chocolate, but feel free to try other Missouri red wines. Please share your MO wine fudge experience with us on social media by using the hashtag #MOwineFudge.