November 15, 2016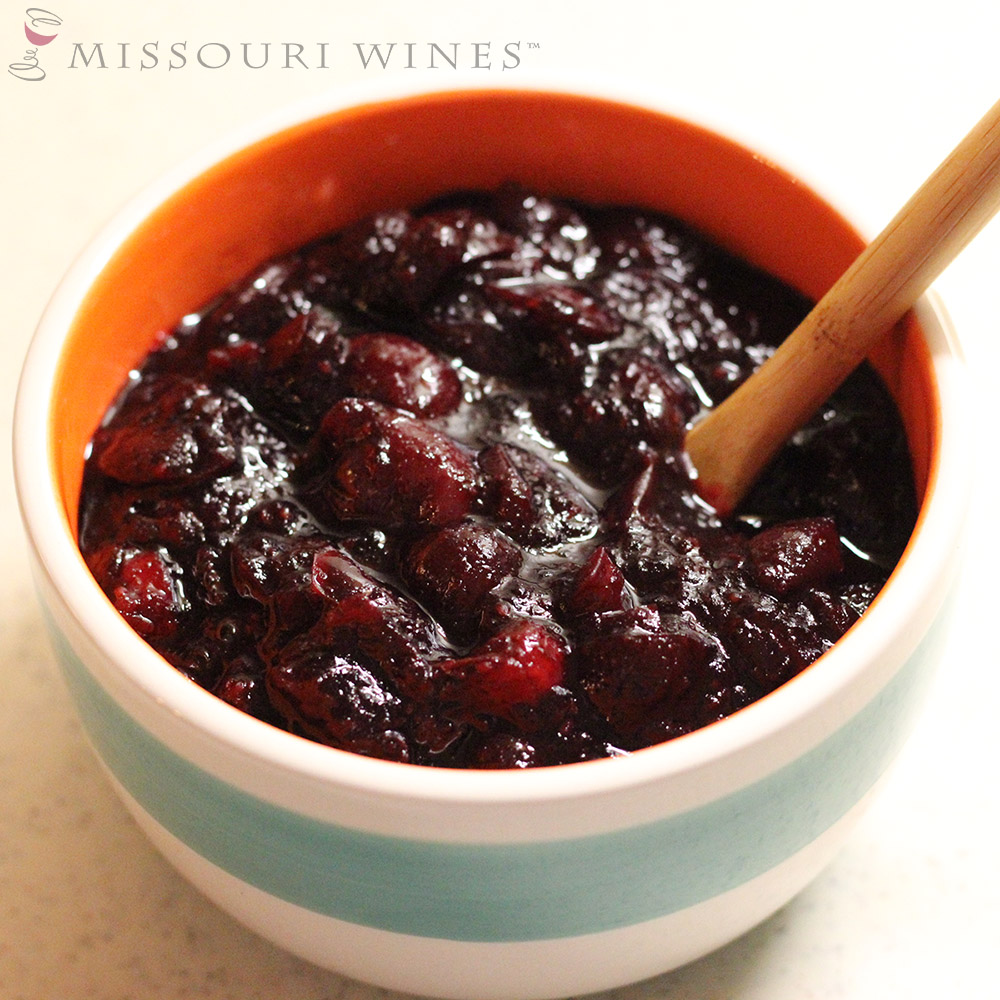 This Chambourcin Cranberry Sauce, or Cham-berry Sauce if you're in a hurry, is easy to make, stores well, and adds tangy flavor to a wide range of dishes. This recipe should definitely make it on to your Thanksgiving table, but it's also great with pork, as a condiment on sandwiches, served over warm brie, or as simply as spread on your morning toast. Missouri Chambourcin, a dry red wine, really kicks up the flavor and complexity of this sauce. Give it a try today!
Recipe
Time: 30-40 minutes
Yield: 6-8 servings
Ingredients:
1 cup dark brown sugar
½ cup water
1 bag (12oz) fresh cranberries
1 cup Missouri Chambourcin wine
1 medium navel orange 
2-3 (1/4 in thick) slices of fresh ginger [or ½ tsp ground]
½ tsp cinnamon
1/8 tsp cloves
1/8 tsp nutmeg
Directions:
Zest and juice the orange, reserve.
Add sugar and water to a medium saucepan over medium-low heat. Stir and heat until sugar is fully dissolved.
Rinse cranberries, add to pot and stir to coat in the sugar, water mixture.
Place lid over pot and increase heat to a gentle simmer until all cranberries have popped.
While simmering… Peel and slice the ginger (Crush with the flat of a knife or the back of a spoon just before adding to help release the flavors.)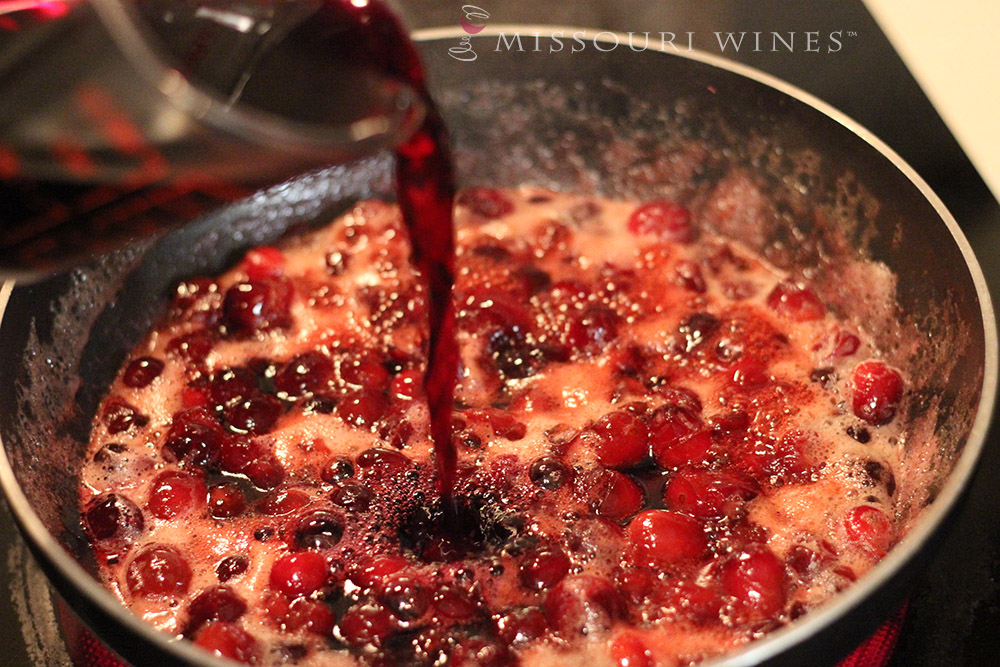 Once cranberries have all popped, add remaining ingredients: wine, ginger, orange zest and juice, cinnamon, cloves and nutmeg. 
Allow mixture to simmer, stirring occasionally until it becomes thick and syrupy. (20-25 minutes)
Remove from heat, cool, and transfer to a serving bowl or a container with lid if making ahead of time. 
This sauce is great fresh (don't forget to let it cool though), but can be made up to a week ahead of serving and kept in the