January 19, 2017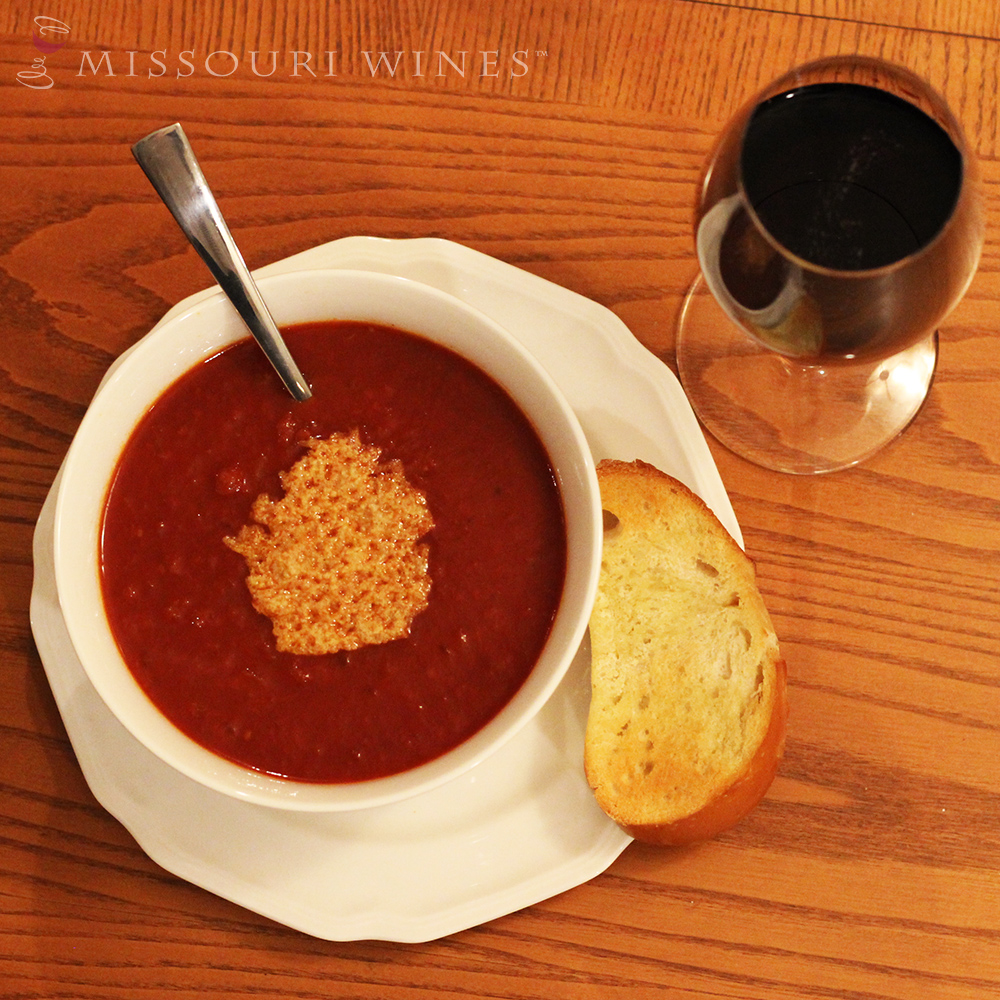 Winter is soup season and it's hard to find a more warming and comforting soup than tomato. This recipe for tomato soup has gotten a Missouri wine upgrade with the local wine hero, Norton. Wines made from Norton (aka Cynthiana) grapes pair particularly well with tomatoes. The addition of the dry red wine to this dish creates a truly delicious bowl of soup.
Norton Tomato Soup Recipe
Time: Prep- 10 min.   |   Cook- 50 min
Yield: 6-8 servings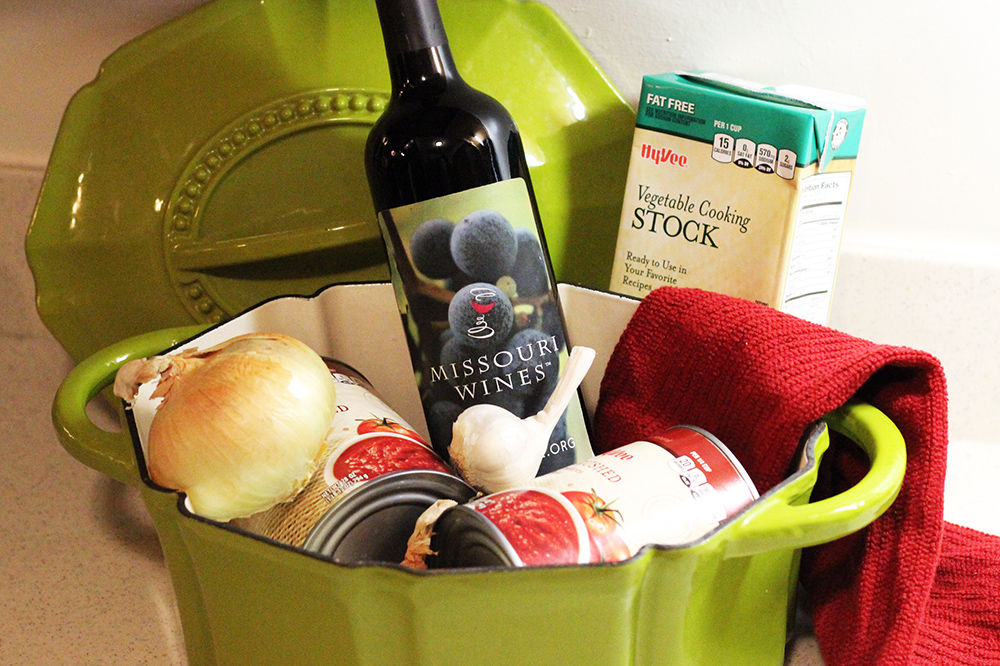 Ingredients:
2 tbsp   Olive oil
1 large   Yellow onion, finely diced
3 cloves   Garlic, minced
2 cans (28oz)   Crushed tomatoes
2 cups  Vegetable stock
1 cup   Missouri Norton wine (bold, dry red wine)
1 tbsp  Brown sugar, packed
Salt and pepper to taste
Directions:
Sautée the onion and garlic in olive oil over medium heat until translucent, about 5-7 minutes.
Add the crushed tomatoes, vegetable stock, wine, and brown sugar.
Bring the mixture to a light simmer over medium-low heat.
Add salt and pepper to taste and simmer for 40-45 minutes.
Serve with toasted bread or grilled cheese sandwiches (we recommend using a sharp cheddar).
If you're a basil fan, add some freshly diced basil before serving.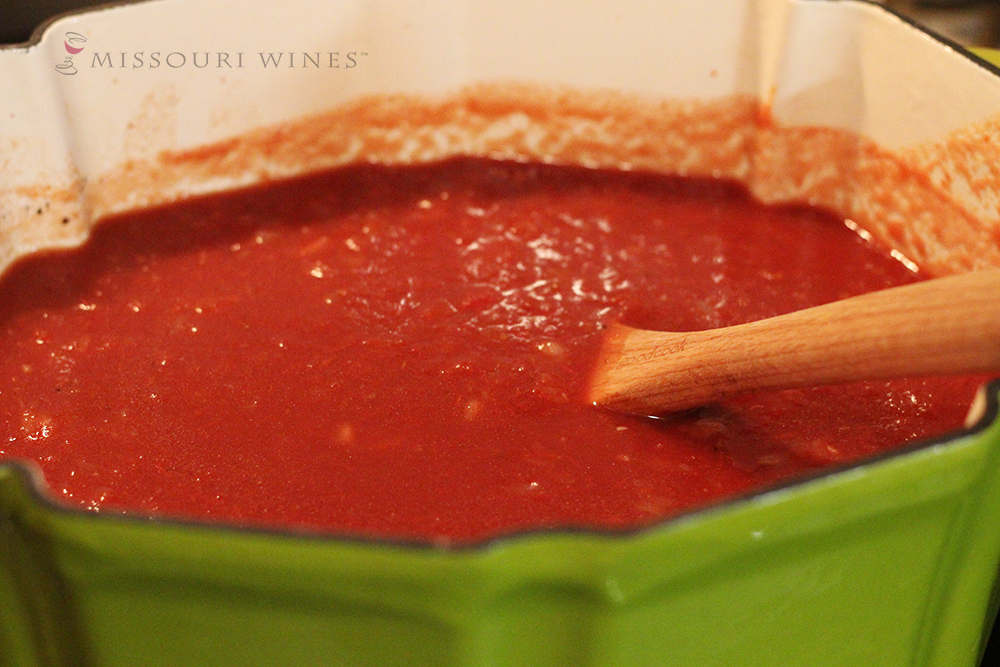 This recipe is simple and will leave you plenty of Norton to enjoy along side a warm bowl on a chilly winter day. Enjoy!