May 28, 2020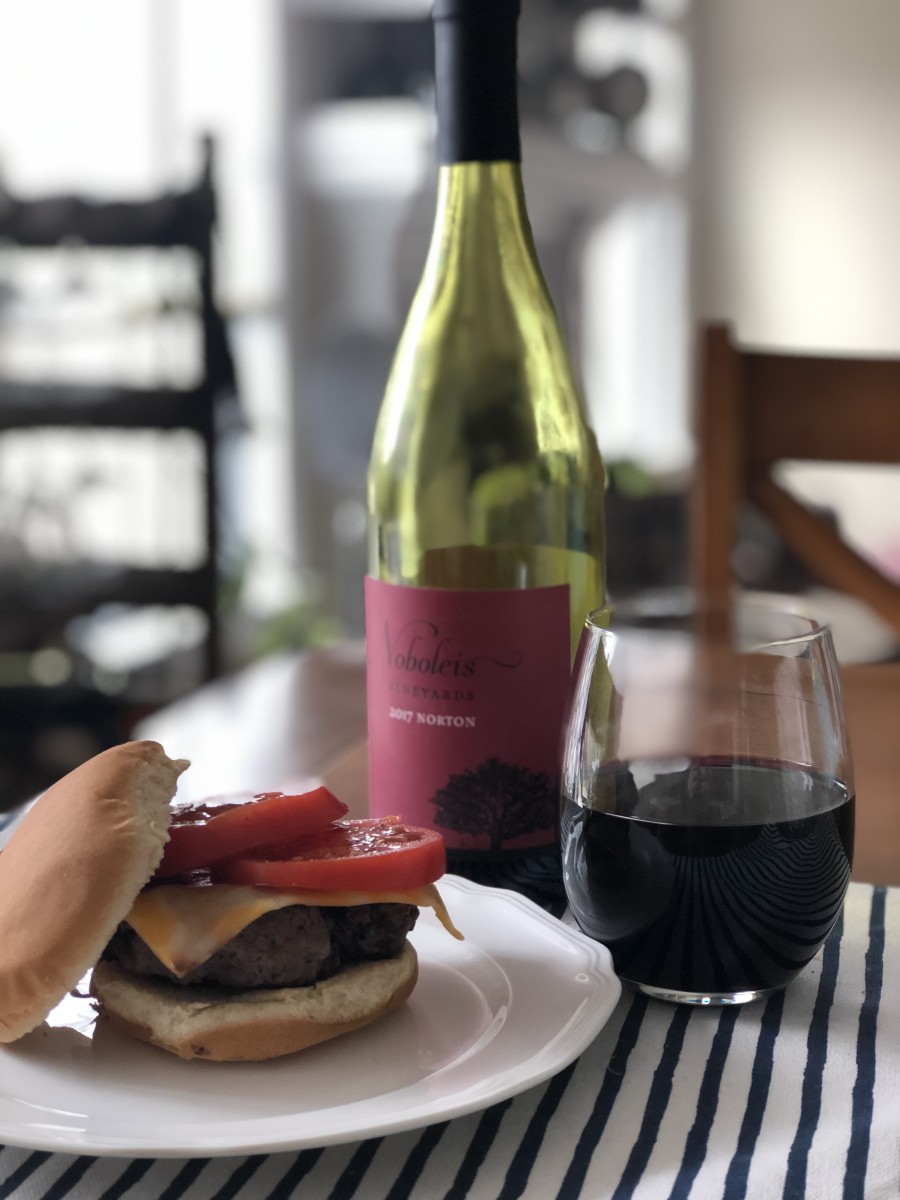 BBQ grills are firing up across the Show-Me State. Why not mix-up your burger routine with this easy red wine ground beef recipe? You likely have all the ingredients in your pantry already. Gather them up and let the grilling begin!
Servings: 4 Burgers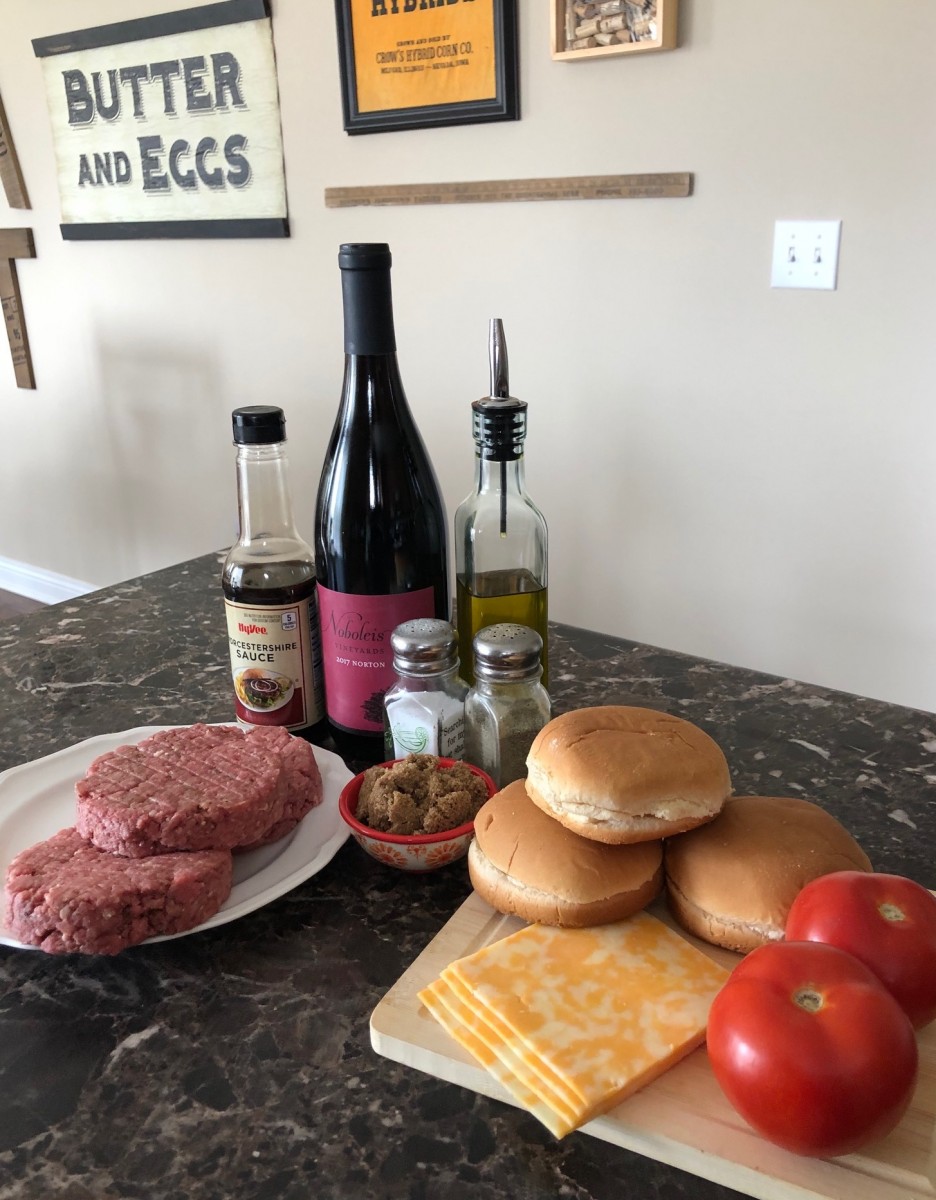 Ingredients
2 cups Missouri Norton
2 Tbsp brown sugar
1 lb ground beef
Worcestershire sauce (to taste)
Salt
Pepper
Tomato
Sliced cheese
Buns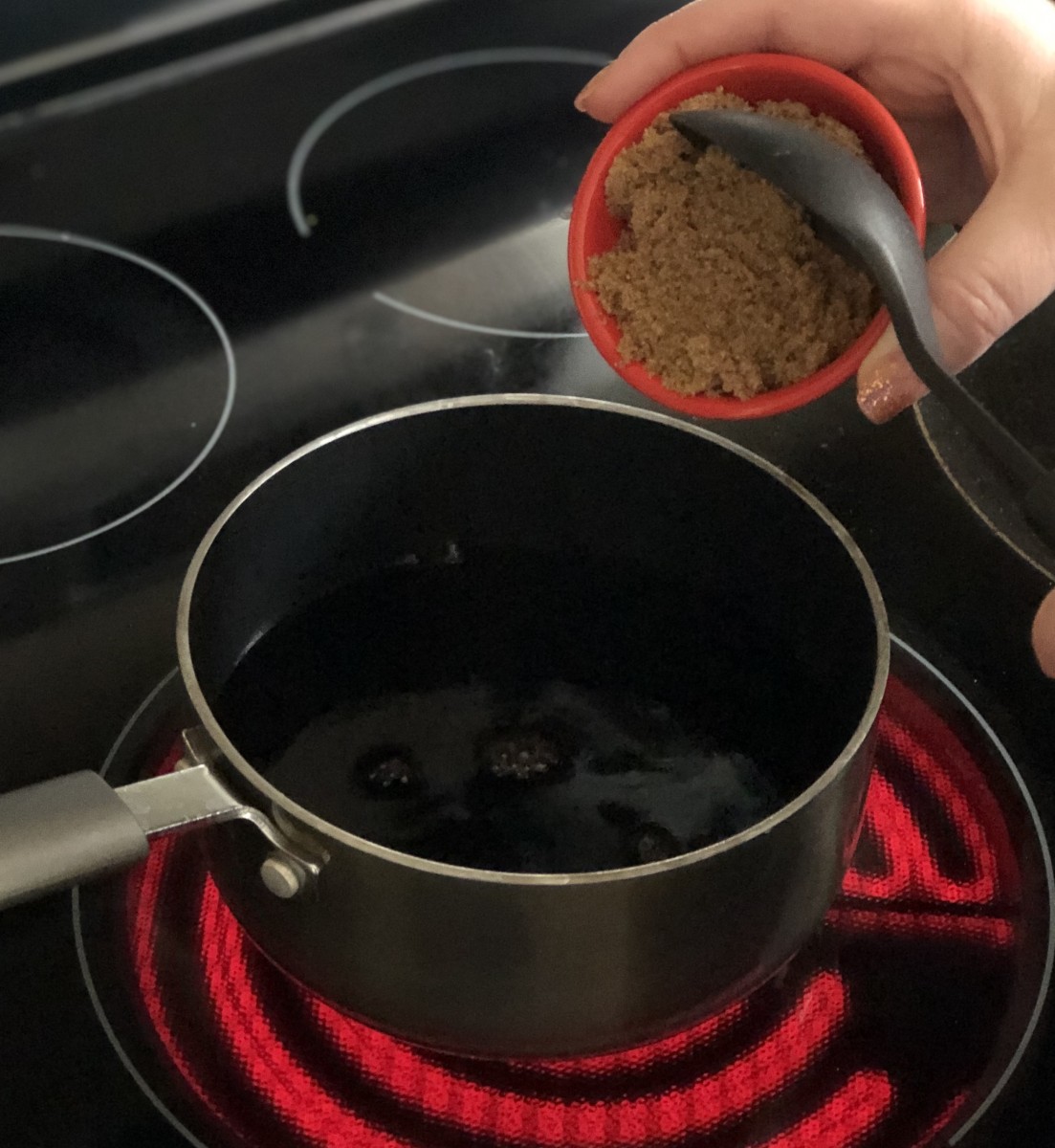 Directions
Combine the wine and brown sugar in a medium saucepan on high heat. Stir the mixture until it is completely dissolved. Let the sauce boil and reduce for 20 minutes. While waiting for the mixture to cool, combine hamburger, Worcestershire sauce, salt and pepper in a medium mixing bowl.  Once the sauce has cooled, incorporate ¼ cup of the wine reduction into the ground beef. Form four ¼ lb patties. Grill burgers over medium heat until they reach an internal temperature of 160 degrees. While grilling, toast your buns slightly. Add your favorite cheese and drizzle with remaining wine sauce. Top with tomatoes or your favorite burger fixings.
Enjoy with a glass of Missouri Norton. Cheers!