June 08, 2021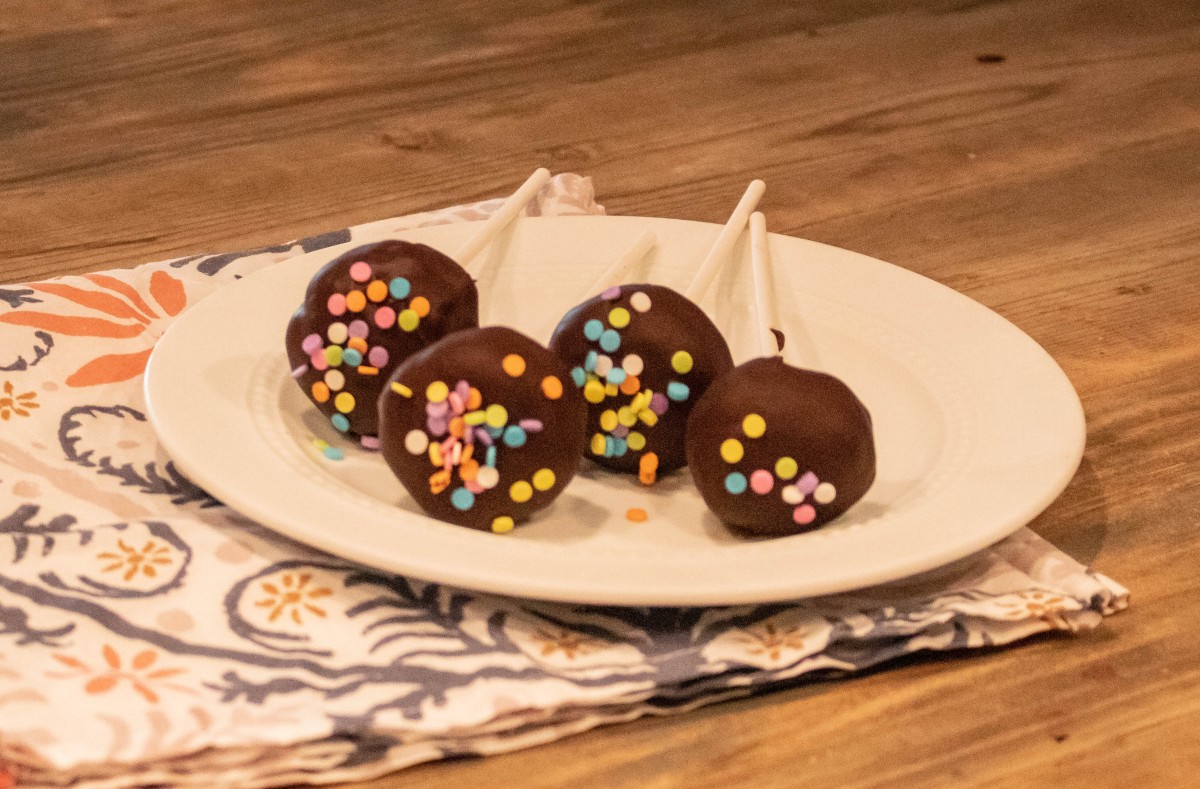 Celebrate National Candy Month with a mouthwatering treat for a crowd! These ultra-rich and moist cake pops are made even more delectable with Chambourcin wine and dark chocolate. Preheat the oven, tighten your apron and get ready to whip up an easy dessert that any guest will swoon over.
https://www.youtube.com/watch?v=mfZOps-_o7Y
Sweet Tooth's Delight Cake Pops
Makes approximately 30 1" cake pops | Prep time: 1 hour 30 minutes
Ingredients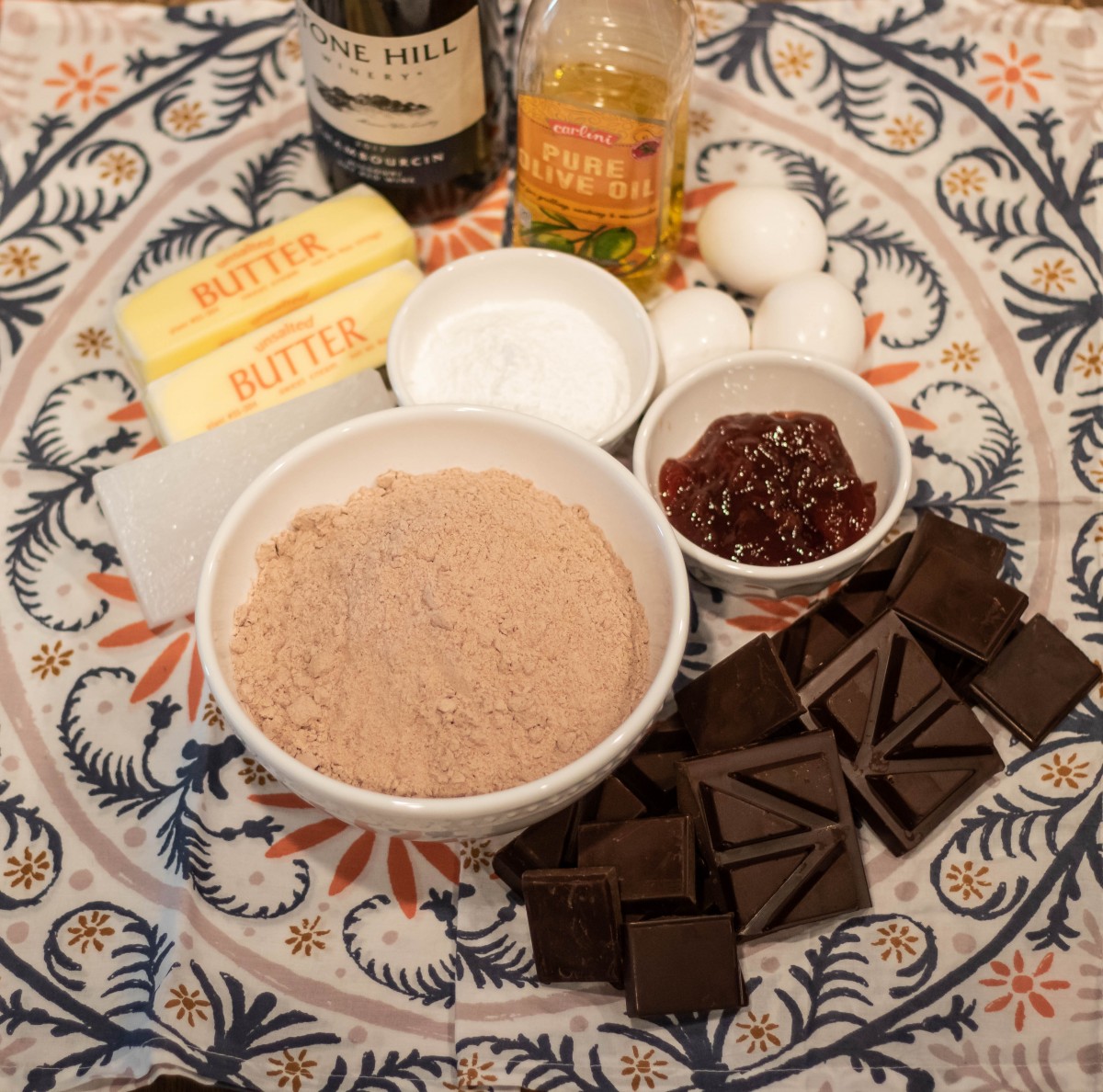 1 box red velvet cake mix
3 large eggs
Vegetable oil
1 ¼ + ¼ cup Chambourcin wine
3 heaping tablespoons strawberry jelly
2 sticks unsalted butter
1 cup powdered sugar
1 lb. dark chocolate
¼ brick paraffin wax (find in the canning section of your local grocery store)
Cake pop sticks
Sprinkles (optional)
Directions
1. Preheat oven to 350oF.
2. Combine red velvet cake mix, eggs, vegetable oil and 1¼ cup Chambourcin wine in a mixing bowl. Add strawberry jelly and mix until well incorporated.
3. Pour batter into a greased 9x13" baking dish and bake 30-35 minutes, or until an inserted toothpick comes out clean. Let cake cool completely.
4. Beat 1 of stick butter in a medium mixing bowl until fluffy, and slowly add powdered sugar until frosting forms and stiffens. Pour in remaining Chambourcin wine and mix.
5. Crumble cooled cake in a large mixing bowl and add in frosting. Stir until well combined.
6. Roll into roughly 1" balls and place on a large cookie sheet. Slide cake pop sticks into balls and chill in freezer for at least 30 minutes.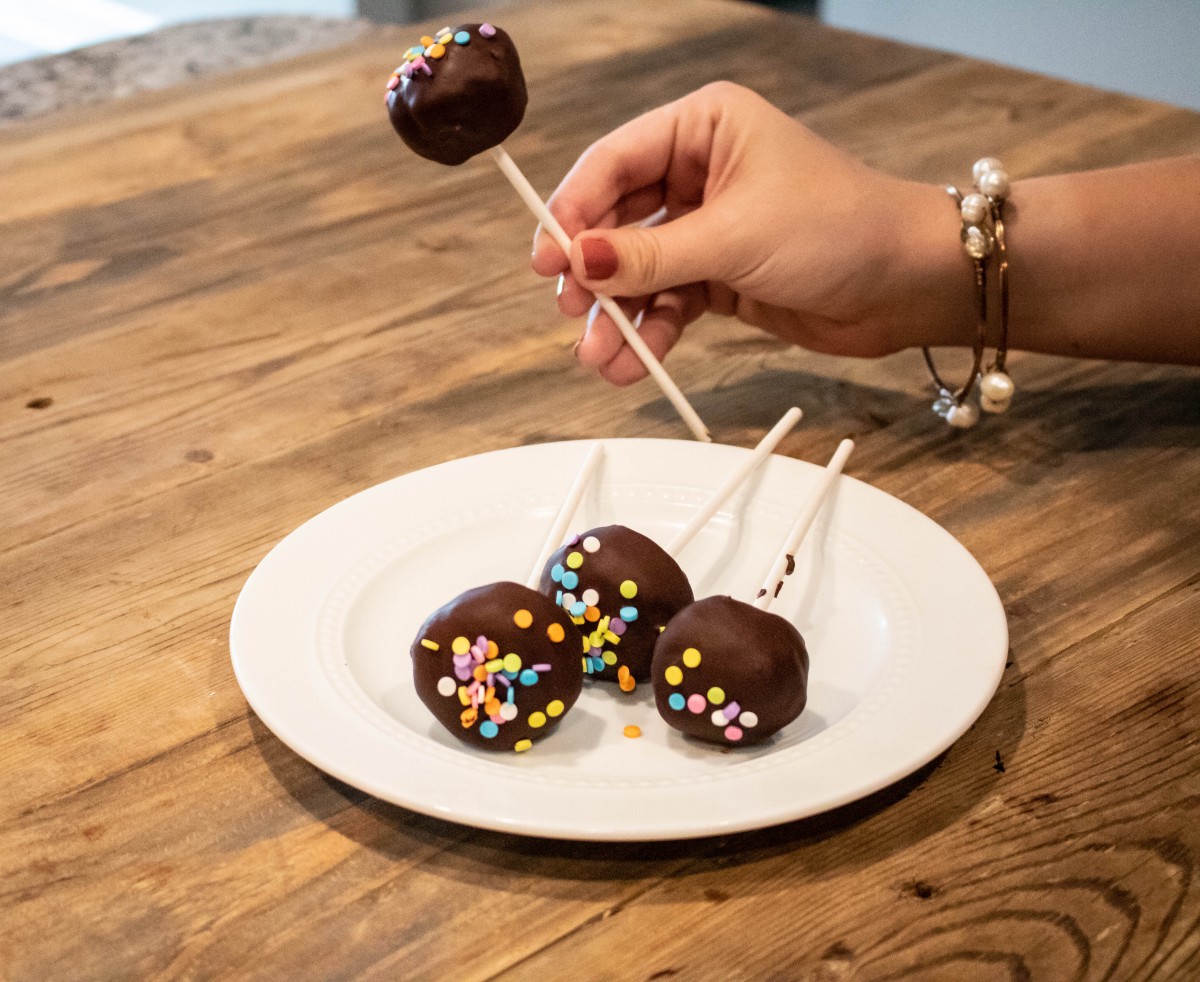 7. Melt dark chocolate and remaining stick of butter in saucepan, and incorporate paraffin wax shavings into melted chocolate mix. (Paraffin wax will thin out the chocolate and make it shiny!)
8. Dip chilled cake pops into melted chocolate mix and swirl until coated. Tap off excess chocolate and stand upright to cool. (Pro tip – an old shipping box is a great base for cake pop cooling, just gently poke holes with a knife and slide cake pop sticks down)
9.Add sprinkles if desired, and let cake pops cool completely. Pop in the freezer until it's time to serve.
Share your recreation of these tasty treats with us using #MOWine