October 23, 2020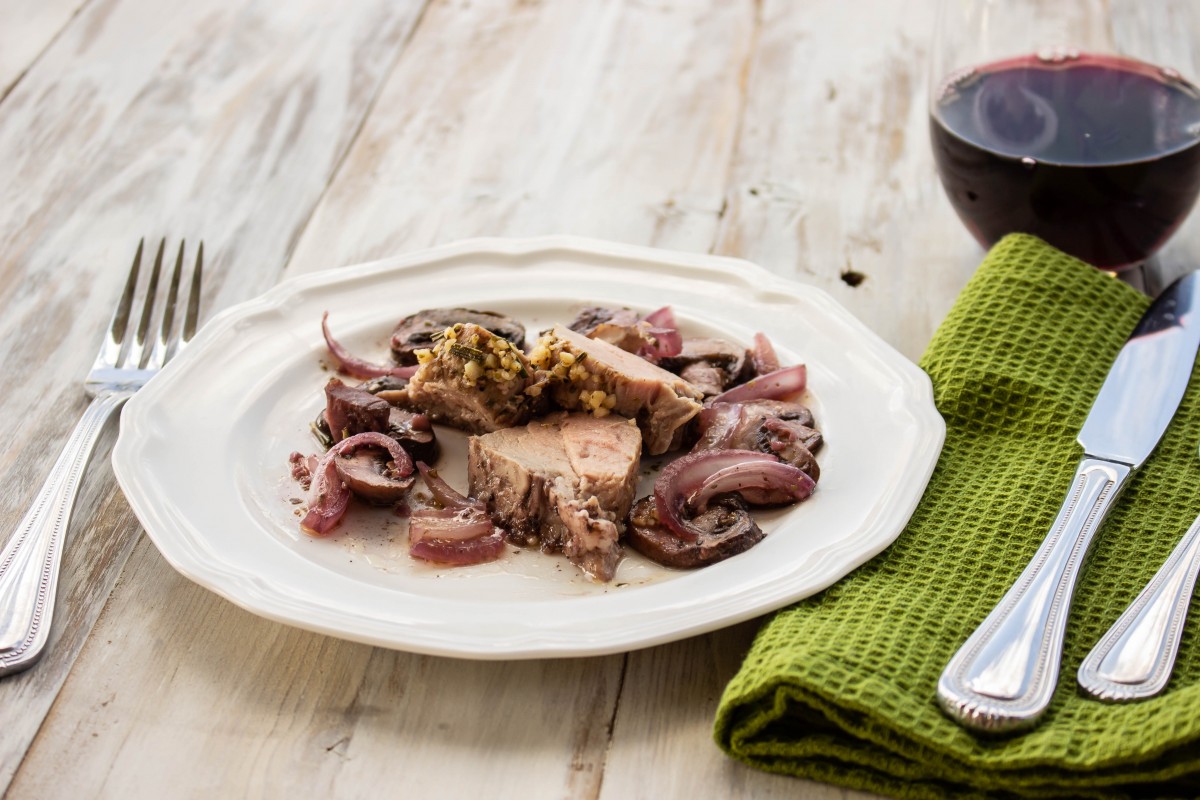 Pork and Missouri wine are a perfect pair. Juicy pork tenderloin cooks in an herb crust and mingles with a flavorful sauce made from dry Chambourcin wine. This easy and quick dish is sure to please any crowd. Check out this quick video to see just how easy it is to make this delicious dinner.
https://www.youtube.com/watch?v=TqyNuy33rlg&feature
Herb Crusted Pork Tenderloin with Chambourcin Sauce Recipe
Time: 45 minutes  | Serves: 4
Ingredients:
3 tbsp. – Salted butter
1 tbsp. – fresh rosemary, chopped
2 tbsp. – marjoram, divided
1 tbsp. – steak seasoning
3 tbsp. – minced garlic
1 lb. boneless pork tenderloin
Olive oil
Balsamic vinegar
1 lb. baby bella mushrooms (sliced)
½ yellow onion (thinly sliced)
¾ cup Chambourcin
Garlic salt
Salt
Pepper
Directions
Preheat the oven to 400oF. In a small bowl, melt butter and add rosemary, 1 tbsp marjoram, steak seasoning and minced garlic. Stir together until evenly mixed and set aside.
In a large baking dish, brush the tenderloin with the olive oil and balsamic vinegar. Brush the butter and seasoning mixture onto the pork tenderloin until completely covered.
Add the mushrooms and onions to the baking dish, filling in the open space on either side of the tenderloin. Season the mushrooms and onions with 1 tbsp marjoram, garlic salt, salt and pepper. Pour red wine into the baking dish, covering the mushrooms and onions.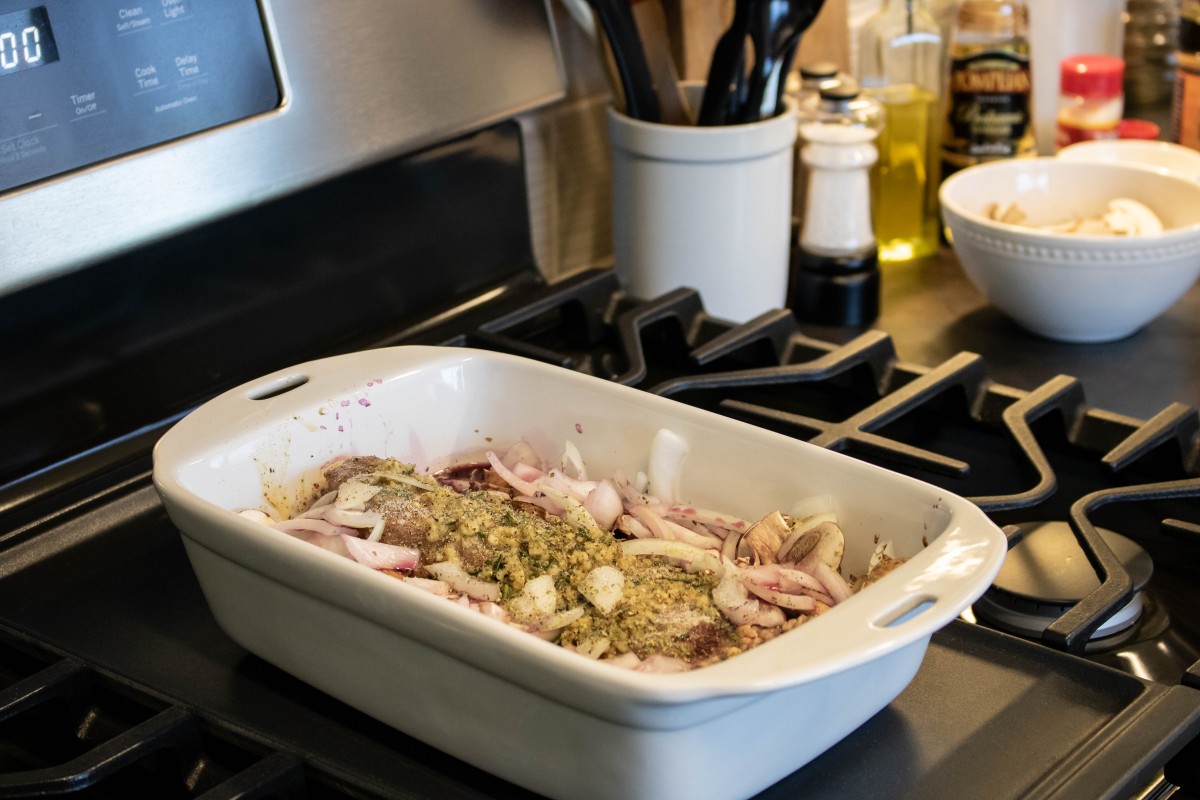 Bake for 20-25 minutes or until the internal temperature of the tenderloin reaches 145 degrees.
Slice tenderloin and serve medallions topped with the Chambourcin mushroom sauce.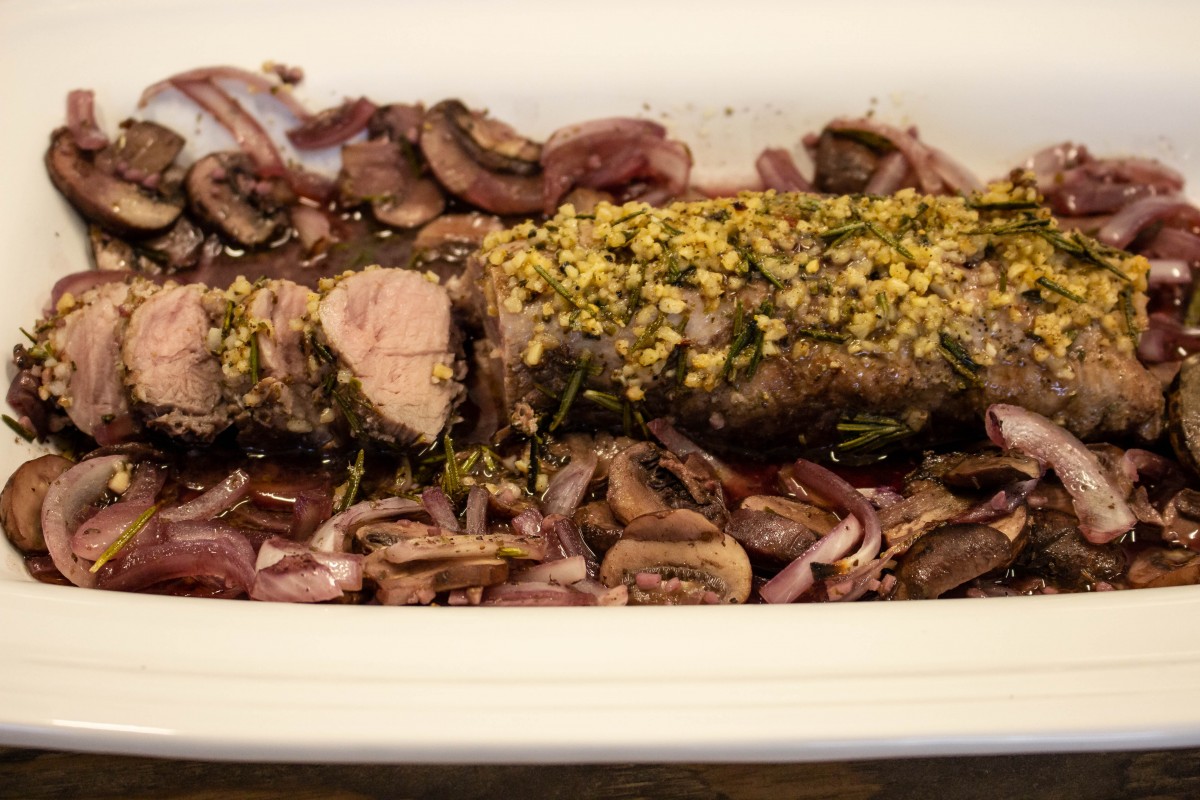 Want to save this recipe for later or share with a friend? Print the recipe card below!