November 29, 2021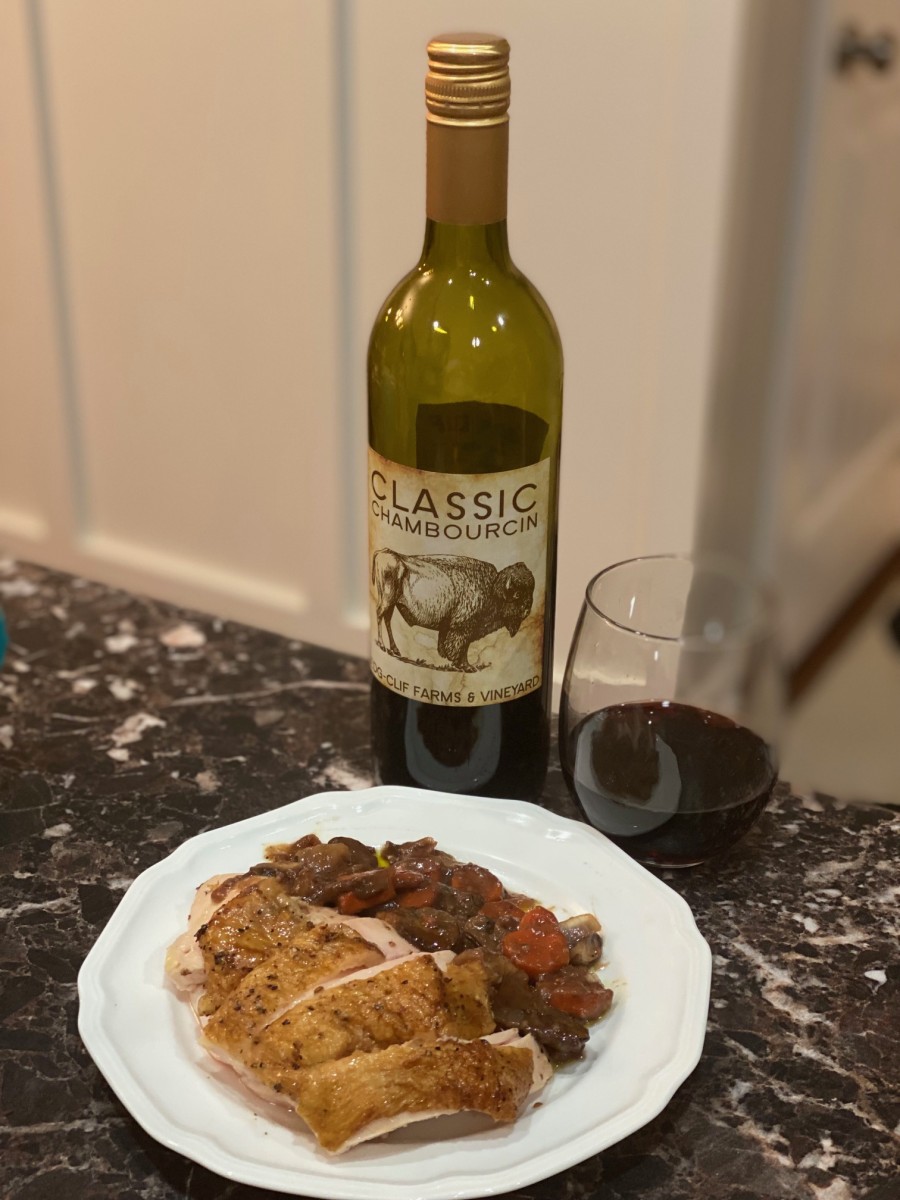 Love a beer can chicken? Try swapping the beer with your favorite Chambourcin to celebrate this varietal in November! This easy and delicious version is a fantastic spin on one of your favorite recipes.
Servings: Feeds 4-6
Total time: 1:30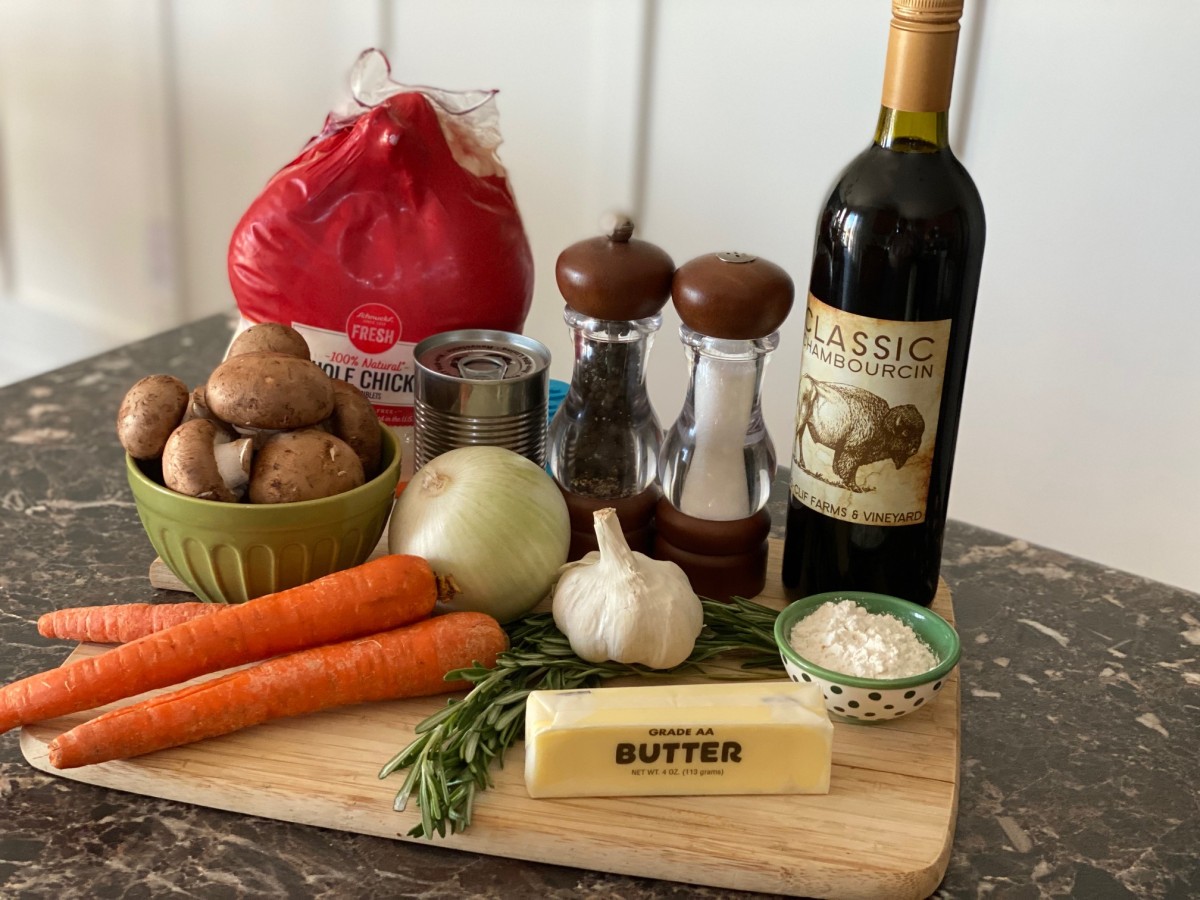 Ingredients
For chicken:
1 baking pan
1 beer can
1 bottle of Chambourcin wine of your choice
3 cloves garlic chopped
2 rosemary sprigs
1 whole chicken
2 tbsp butter
Salt
Pepper
Red wine sauce:
2 tbsp of butter
1 white onion (chopped)
3 carrots (chopped)
2 rosemary sprigs
1c Diced mushrooms
2 tsp flour
1c chicken juices from roast
1c Chambourcin from roast
Directions:
1.Can be cooked on the grill with smoke flavor of your choice or in the oven. If grilling/smoking, prepare grill for indirect heat (350 to 375). For oven, set temp at 350.
2.Empty beer can and fill with 1c of Chambourcin wine of your choice. Add 3 cloves of garlic and 2 rosemary sprigs to can.
3.Rub chicken with 2 tbsp of butter, salt and pepper.
4.Place the chicken on top of the can of wine so that the wine can is inside the cavity of the chicken and the chicken is standing upright.
5.Cook at 350-375 for an hour or until internal temp is 165.
6.Carefully remove pan from oven and carve chicken to your liking.
Red Wine Sauce
1.Melt 2 tbsp of butter over medium heat in pan. Add 1 chopped onion, 3 chopped carrots, 2 rosemary sprigs and 1c sliced mushrooms. Simmer until cooked.
2.Add 2 tsp of flour and stir.
3.Add 1c chicken juices from roast and 1c wine from roast. Simmer and stir until blended.
4.Coat plated chicken with sauce.
Let us know how you enjoy your wine can chicken and Chambourcin during November! Tag your delicious pictures on social with #mowine.