November 14, 2017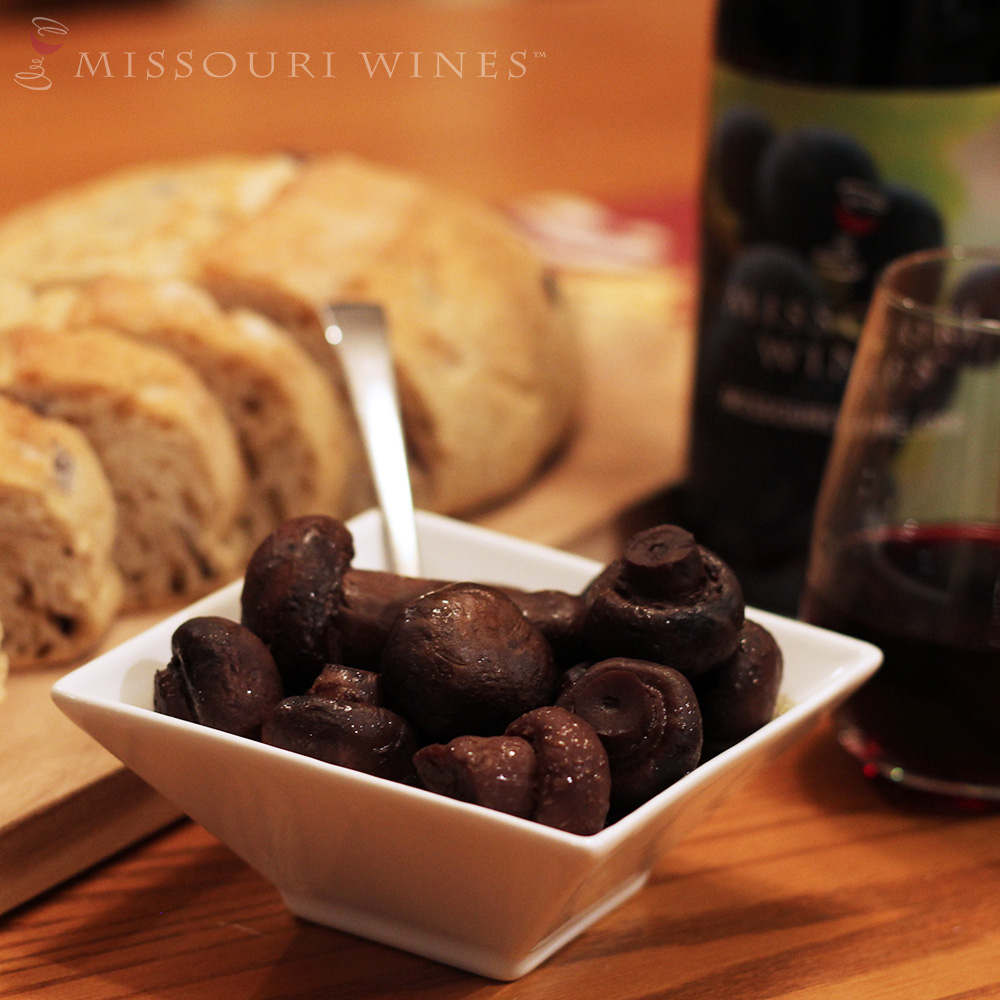 Chambourcin wines are often described as earthy. Well, it doesn't get much earthier than mushrooms, so it's no surprise they are great together! This recipe requires very little hands-on time, but does take a while which makes it perfect for a slow-cooker. The mushrooms absorb tons of flavor from the wine and the resulting dish is luscious and decadent. It's great as a main dish served with a side salad and fresh, crusty bread. Or you can serve it as a side dish with steak, pork chops or even a turkey dinner.
Chambourcin Mushrooms Recipe
Active time: 30 minutes, Passive time: 9 hours
Yields 4-6 servings
Ingredients:
2 lb. – Button mushrooms
2 cups – Missouri Chambourcin (earthy red wine)
1 cup – Boiling water
3-4 cubes – Bouillon (You can use any combination of chicken, beef or vegetarian) 
1/2 cup – Butter, sliced
3 cloves – Garlic, peeled
1 tsp – Worcestershire sauce
1 tsp – Pepper
Salt, to taste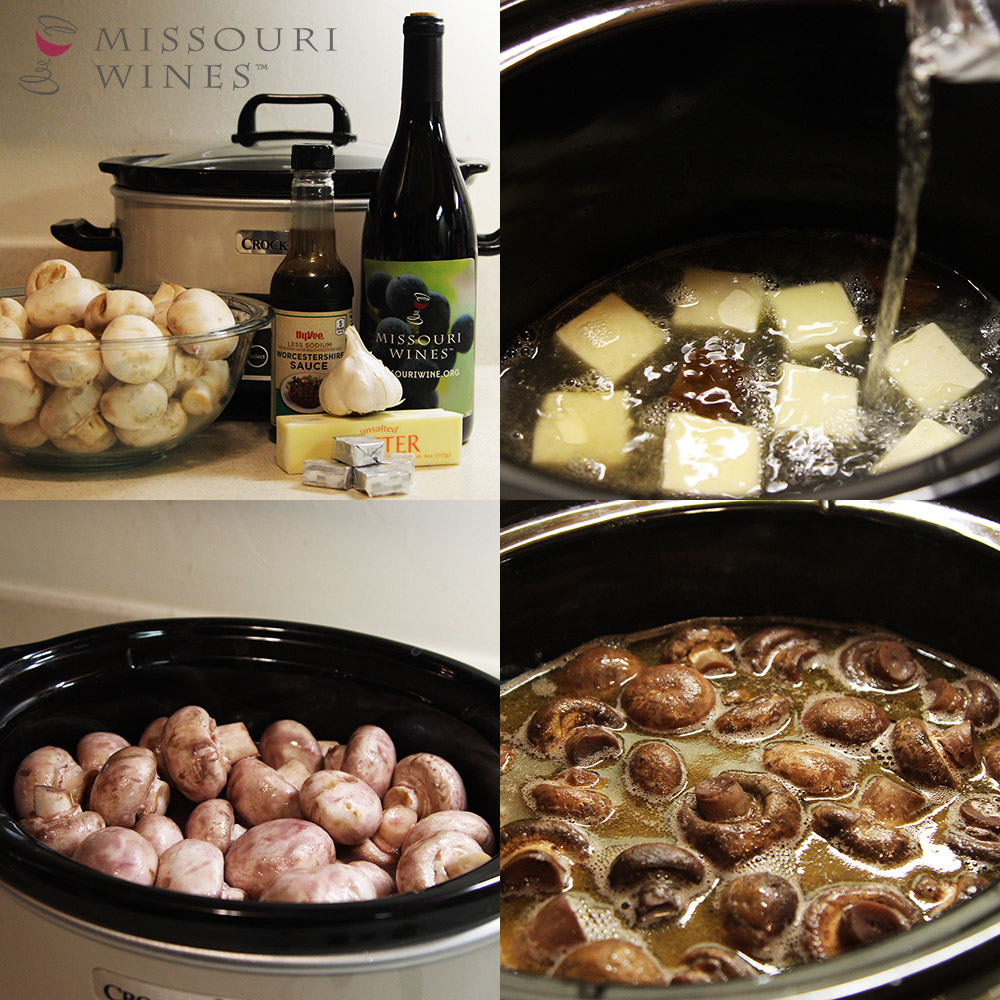 Directions:
Turn your slow-cooker on high. Pour the boiling water over the bouillon cubes in the base of your slow-cooker and stir until dissolved. Add the butter to the broth and stir until melted. Add Chambourcin, Worcestershire, garlic and pepper to the liquid and stir to combine. Add the mushrooms and stir to coat.
Cook for six hours covered on high heat, stirring occasionally if possible. Uncover and continue cooking on high for three additional hours. Add salt to taste, stir and serve.
These mushrooms keep well for about a week in the refrigerator, but are best served warm. Enjoy!