Printer Friendly
Chambourcin
This medium-bodied, red wine is the perfect gateway to dry red wines. Fruity (think cherry) and earthy with soft tannins, this French-American hybrid wine is great on its own but even better with food. Pair with pork, burgers or red sauced pasta. Top it off with mushrooms to bring out the earthiness of the wine. Take Chambourcin to the tailgate, bonfire or have on hand as your go-to red house wine.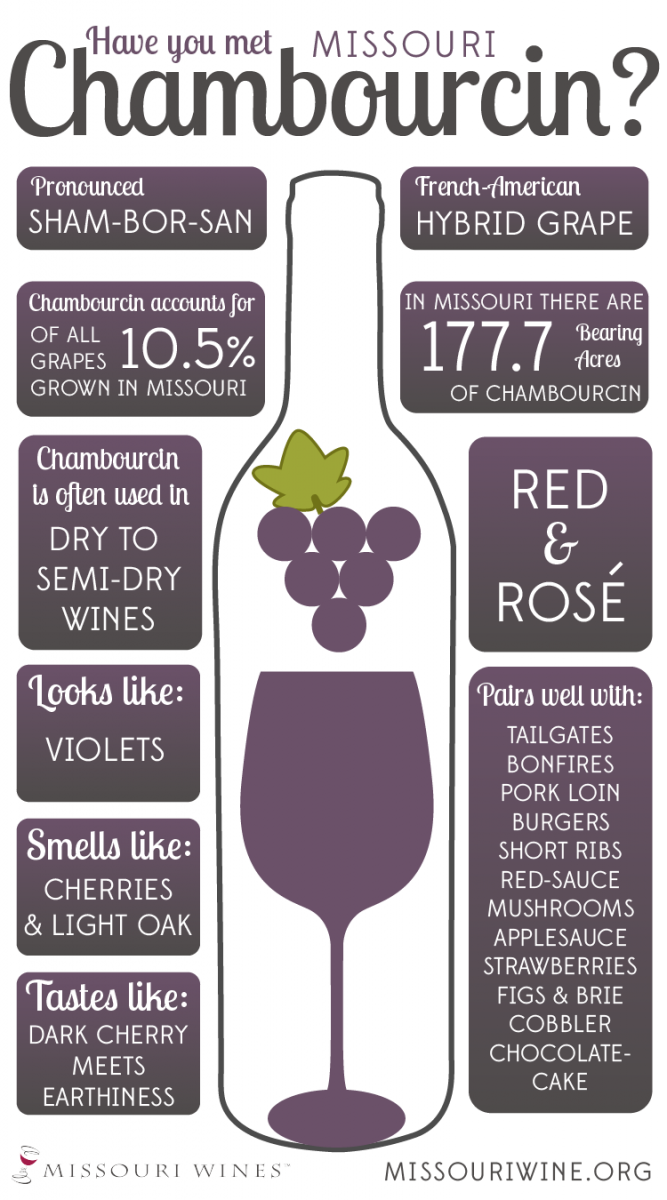 Sounds like: sham-bor-san
Looks like: violets
Smells like: cherries and light oak
Tastes like: dark cherry meets earthiness
Feels like: smooth, soft tannins
Pairs well with: tailgates, bonfires, pork loin, burgers, short ribs, red sauce, mushrooms, applesauce, strawberries, figs, brie, camembert, walnuts, cobbler and chocolate cake
The Missouri Wine and Grape Board invites you to celebrate November as Chambourcin Month.