Printer Friendly
                                                            
Vidal Blanc, (pronounced vee-dahl blahnk) is a French-American hybrid varietal that is known for its hardiness and ability to tolerate colder climates due to its thicker skin. Vidal Blanc was developed by a French grape breeder in the 1930s and has since found a home in Missouri wine country. This grape is often produced as a single varietal wine that varies from dry to semi-dry, and is sometimes used in blends and produced as a sweet dessert-style wine.
Vidal Blanc is characterized by large grape clusters with small russet dots on the grapes themselves. Although the vines of this varietal are fairly winter hardy, they are susceptible to several fungus diseases. Vidal Blanc is harvested during the early fall, and this varietal's grape clusters are resistant to rot - they can stay on the vine for longer than other varietals, like Seyval Blanc. Vidal Blanc is processed as a white wine and not fermented on the skins. 
Vidal Blanc is celebrated during the month of June. 

Vidal Blanc accounts for 5.9% of all grapes grown in Missouri.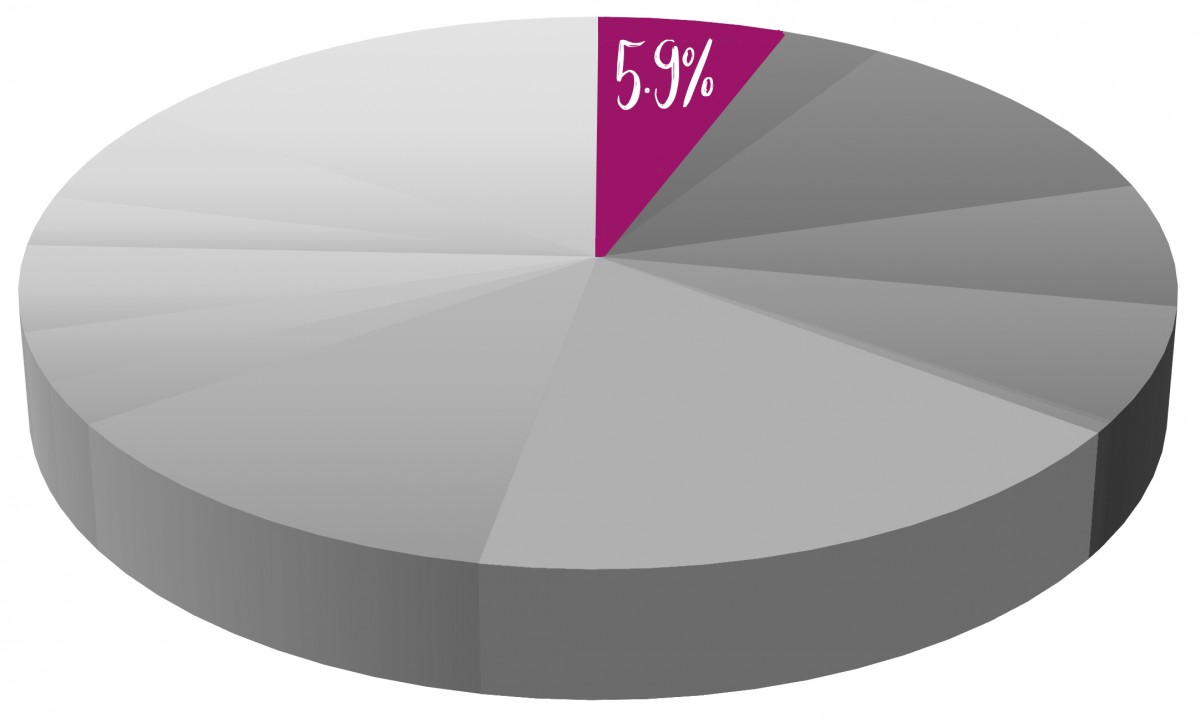 Tasting Notes
Crisp and clean

Medium-bodied, dry to semi-dry white

Aromas of a fresh summer garden and fruit

Flavors and aromas of pear, apple and citrus

Pairs best with simple, fresh ingredients like basil and garlic, as well as seafood and poultry
Learn More