September 10, 2020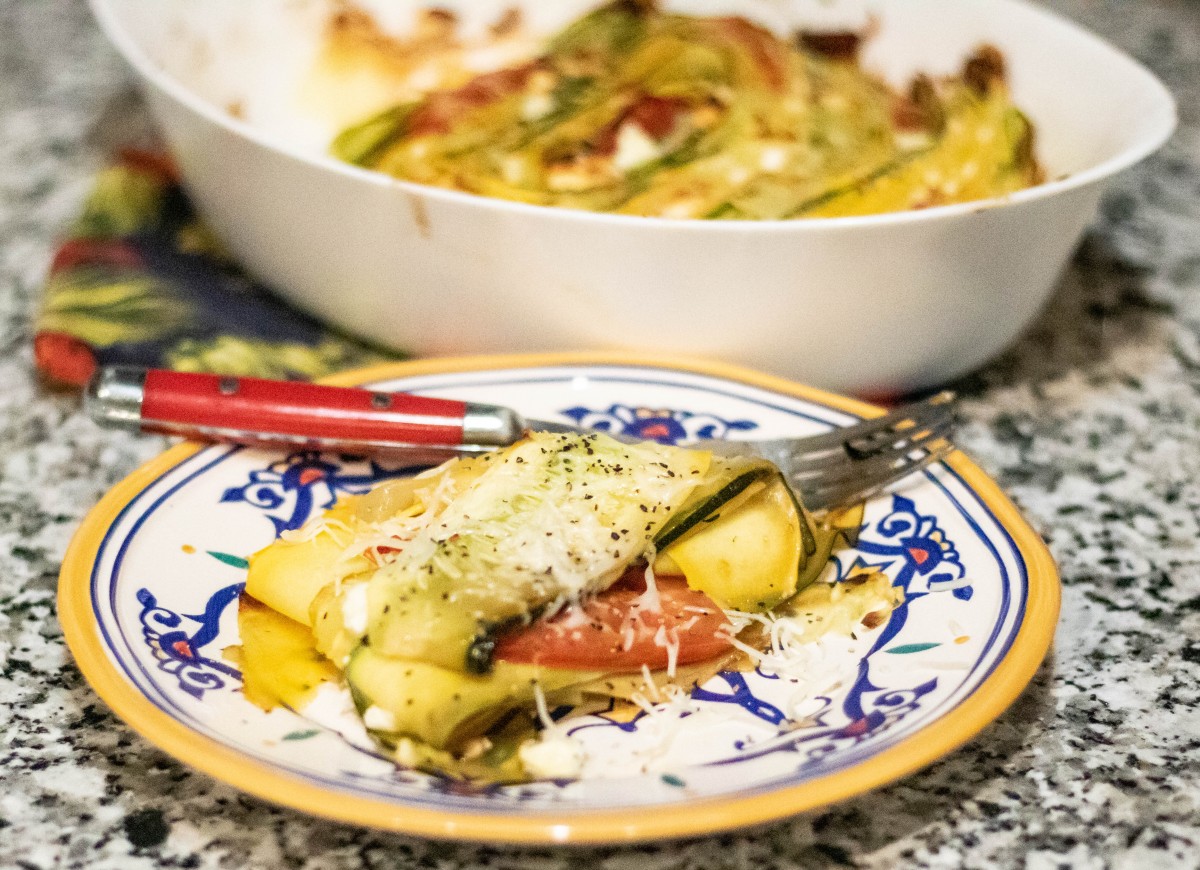 Get the most out of your remaining summer garden with this easy, cheesy squash gratin. Zucchini and yellow squash strips, along with tomatoes and plenty of cheese, are cooked in Missouri wine and fresh green onions until bubbly golden goodness ensues.
Prep Time: 1 hour
Bake Time: 30 minutes
Serves 4 people
Ingredients:
2 medium yellow squash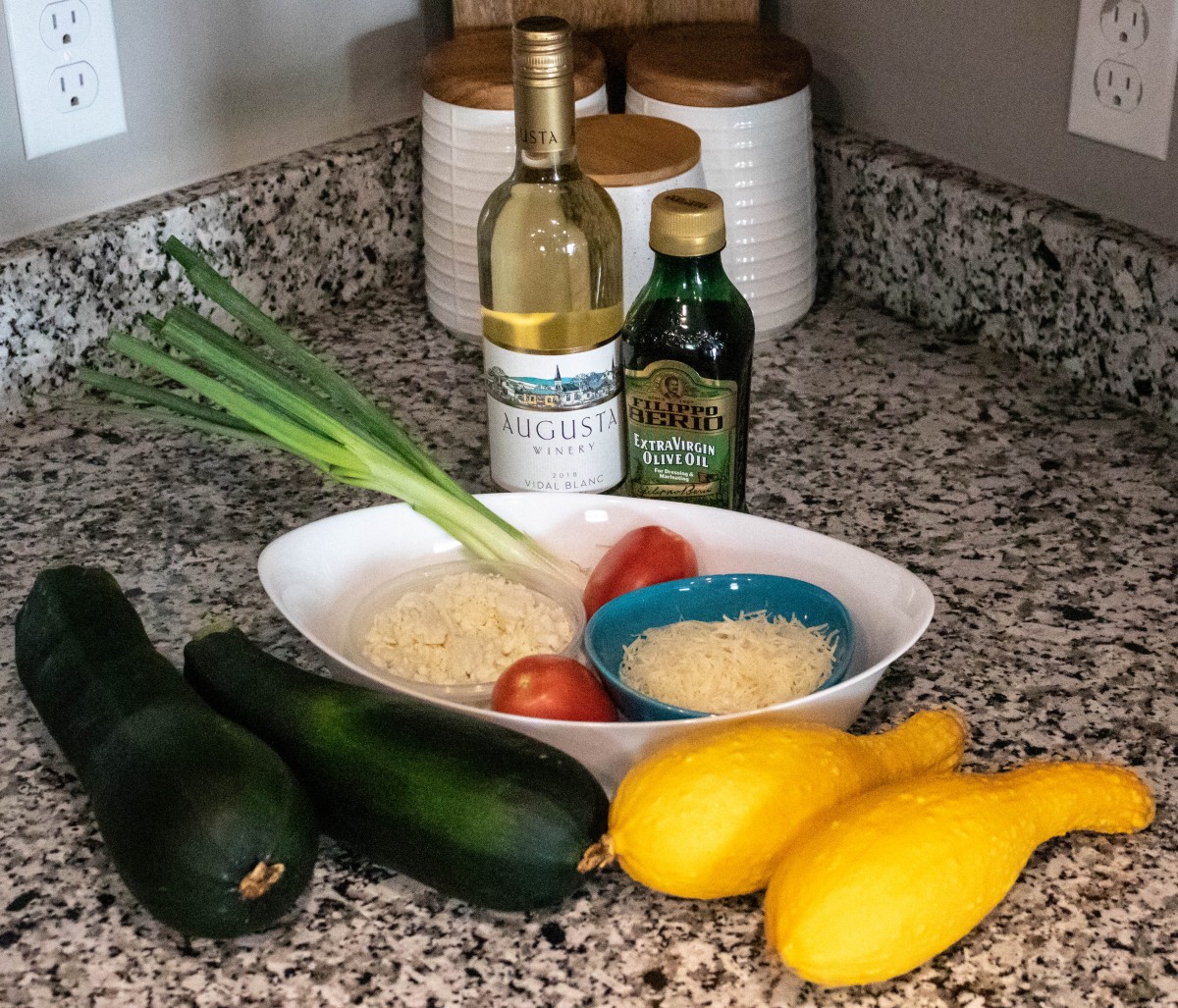 2 medium zucchini
3 green onions, bulbs and green tender parts finely sliced into rounds
1/3 cup Vidal Blanc white wine
2 Roma tomatoes, thinly sliced
1/4 cup extra-virgin olive oil
11/2 cups finely shredded Swiss cheese
1/4 cup crumbled Feta cheese
Coarse salt
Pepper
Preheat oven to 425 degrees and slice the squash and zucchini lengthwise using a mandoline or Y-peeler. The vegetables should look like long, thin strips. Place slices on a single layer on baking sheets. Using a pastry brush, coat the vegetables with olive oil and sprinkle with the Swiss cheese. Let the strips rest and absorb the oil for about 5 minutes.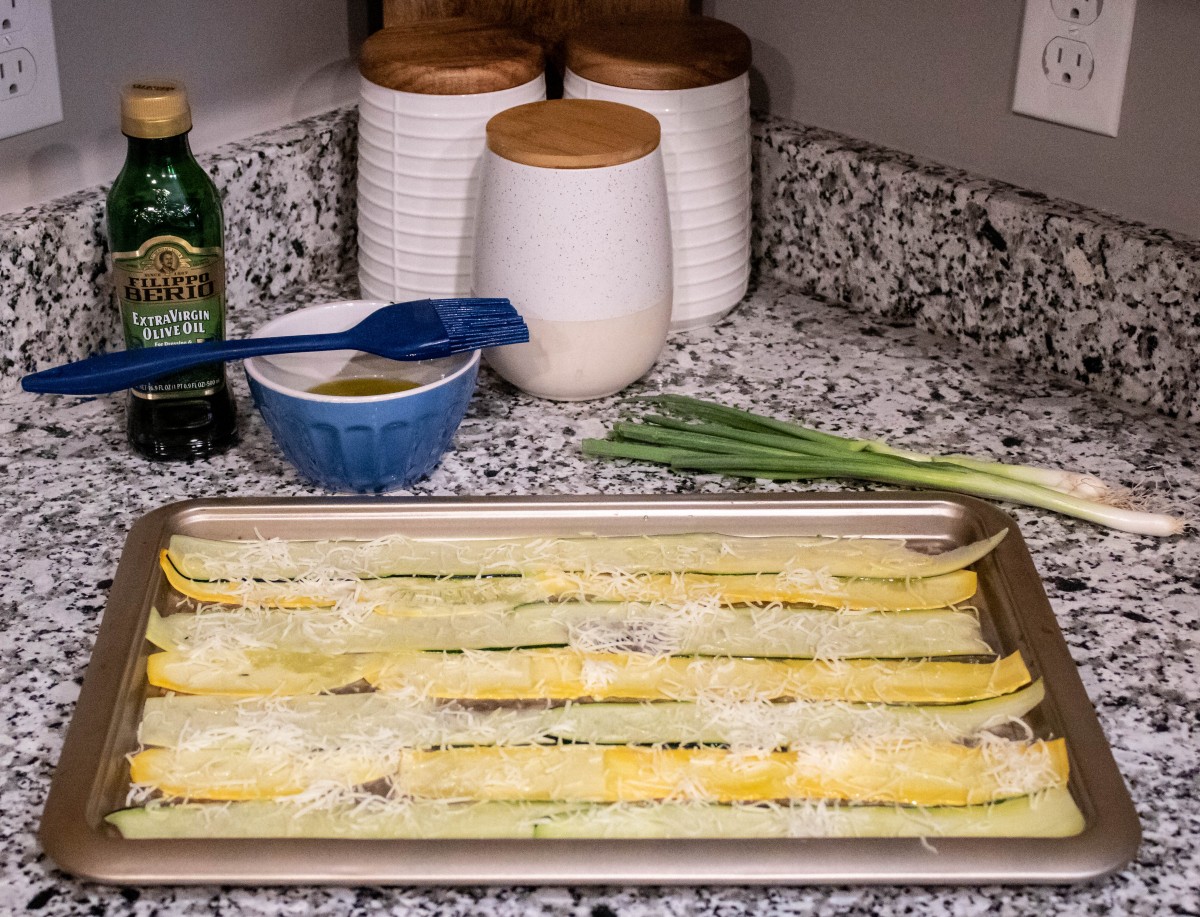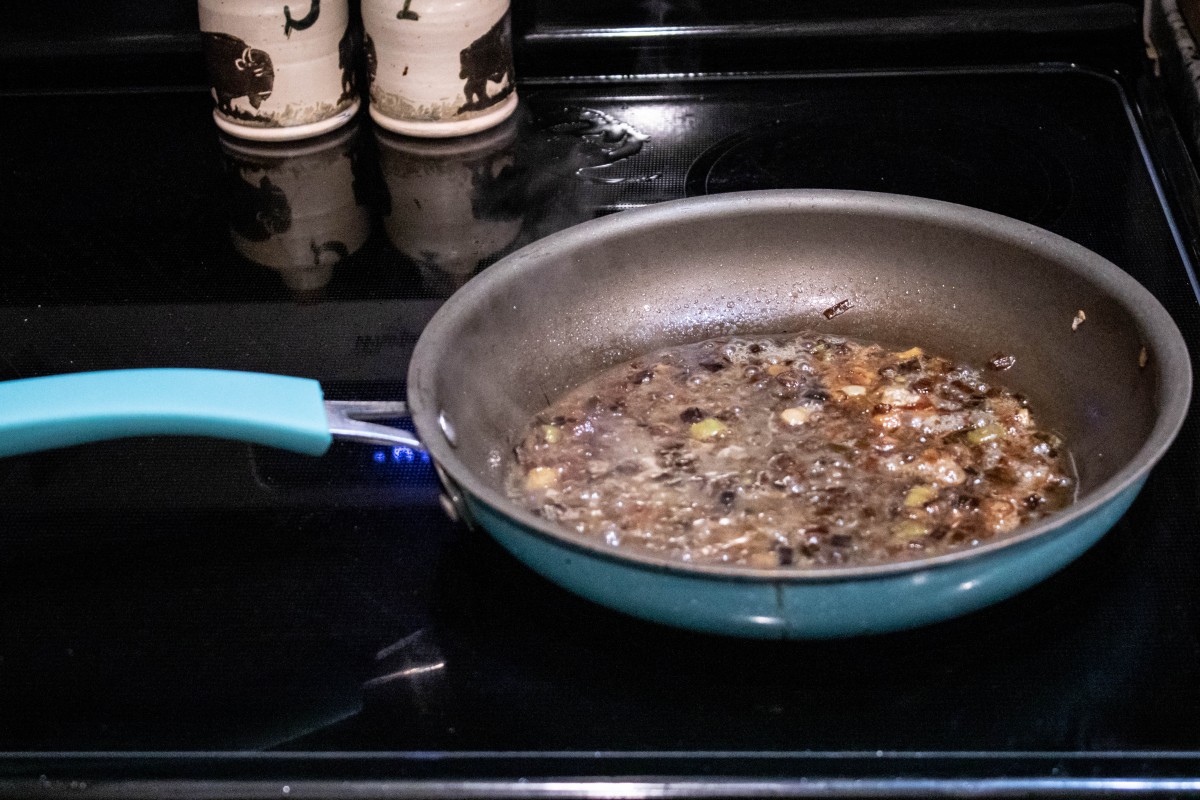 Heat one tablespoon of oil in a nonstick skillet over medium heat. Add sliced green onions and cook until browned, stirring occasionally. Add the wine and cook until reduced, or about 3 minutes. Remove from heat and pour into the bottom of a 9-inch round baking dish or pie plate.
Take one zucchini strip and roll it tightly, and place it in the center of the baking dish or plate. Take one squash strip and roll it tightly around the rolled zucchini strip. Continue to wrap the vegetable strips around each other, alternating between the zucchini and squash until a wheel shape forms in the baking dish (see photo).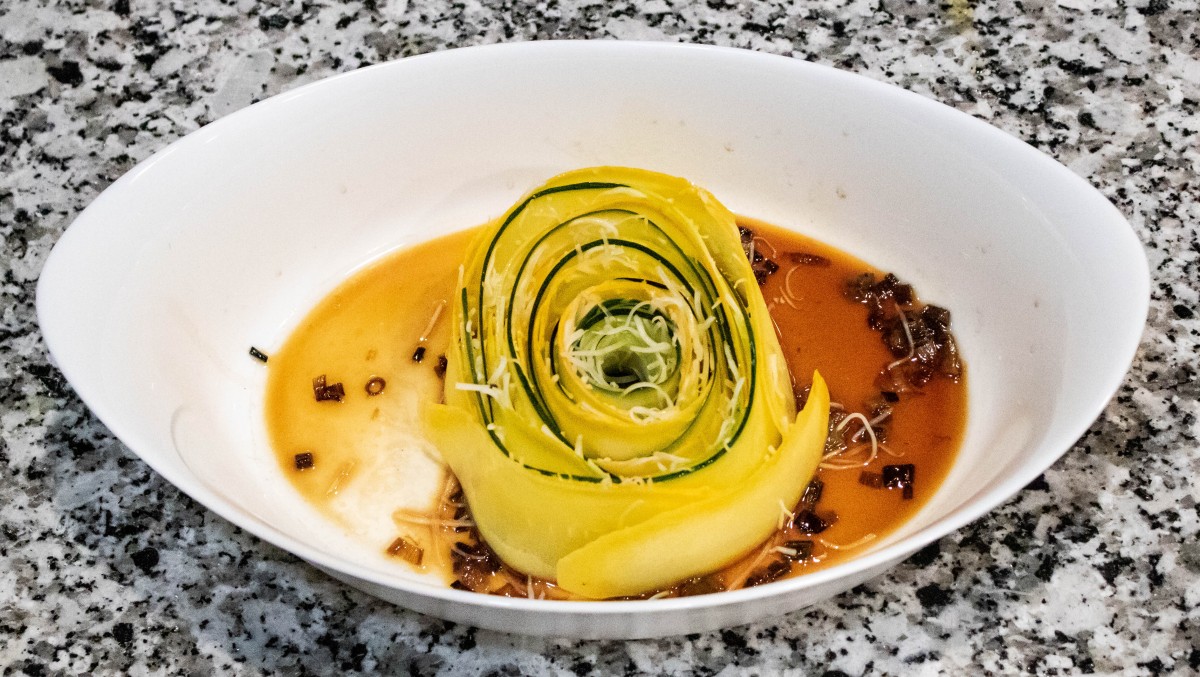 Tuck the tomato slices between the vegetable layers, and sprinkle the remaining Swiss cheese and the feta cheese on top of the vegetables. Season the  dish with desired amounts of salt and pepper, and bake for 30 minutes or until cheese is golden and bubbly.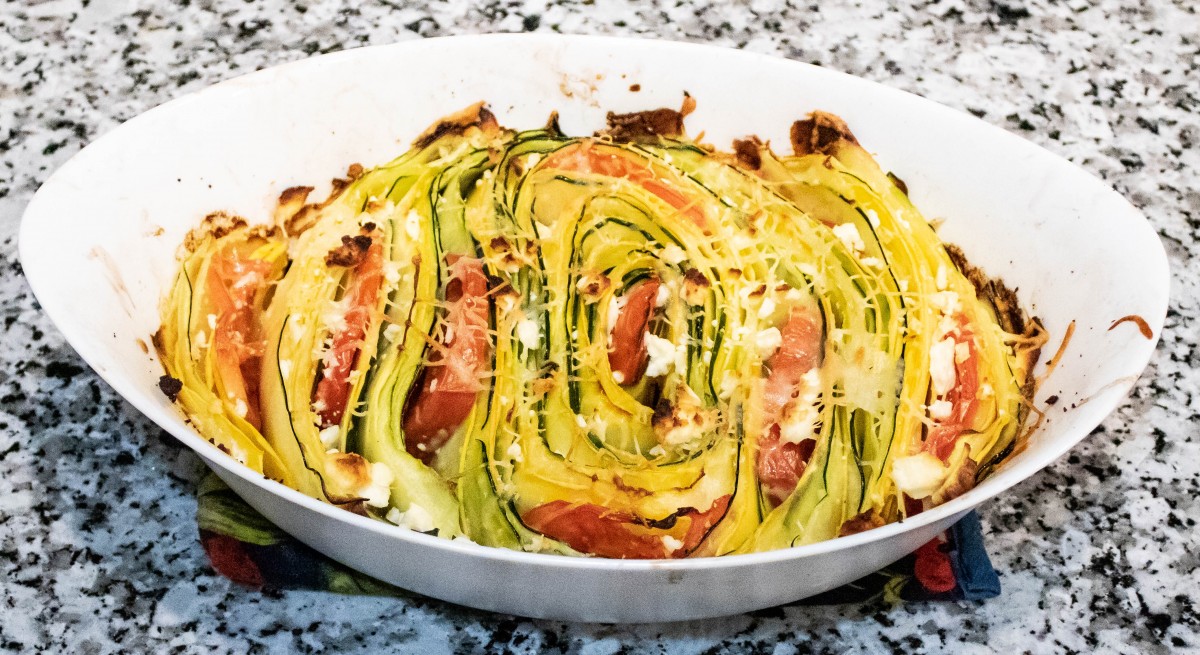 Enjoy this dish as a side at your next gathering, and share your results with us using #MoWine!