May 01, 2020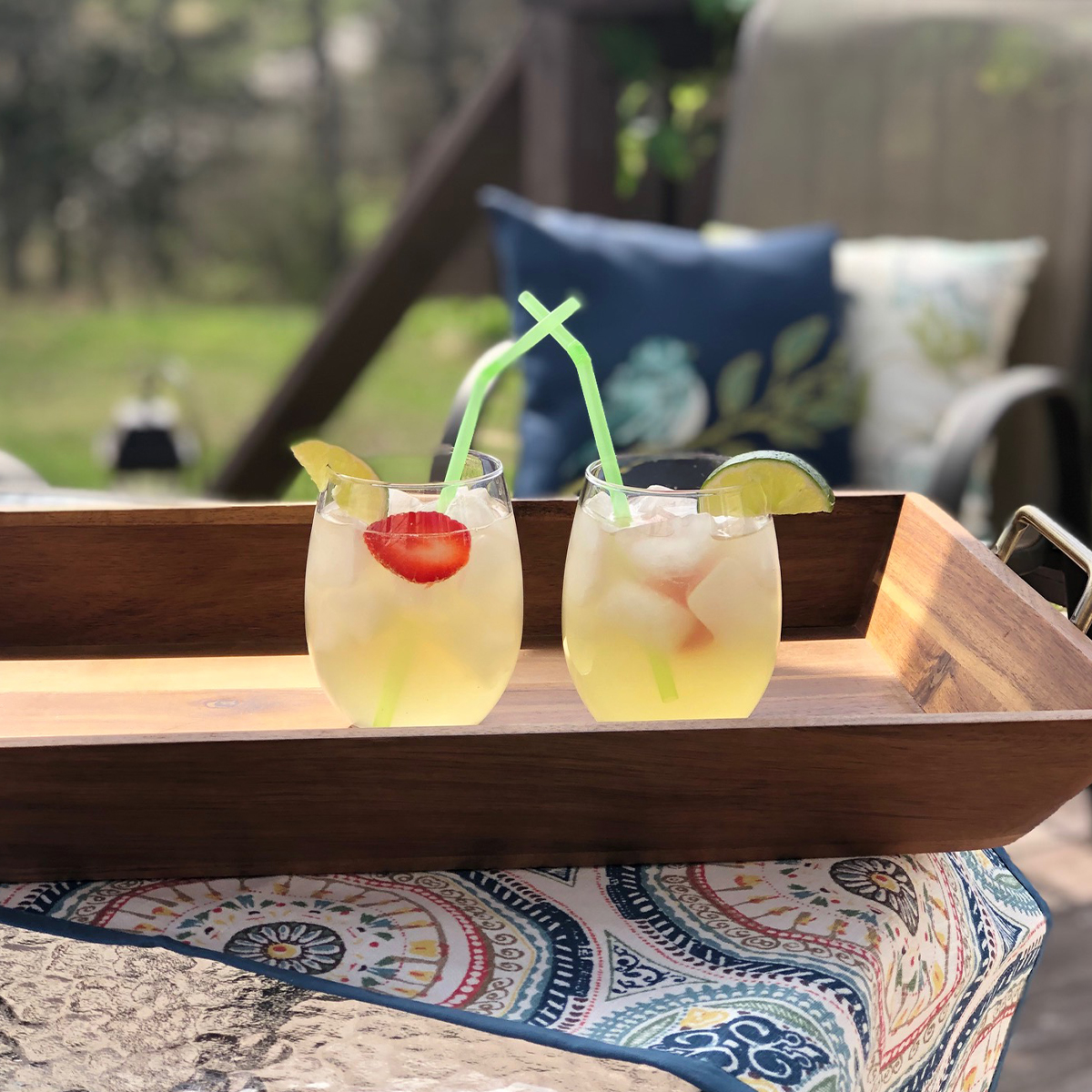 Who couldn't use a little liquid joy these days? This colorful delight will brighten up your happy hour this week. Be sure to include these simple ingredients to your next online grocery order.
Serving size: Party of One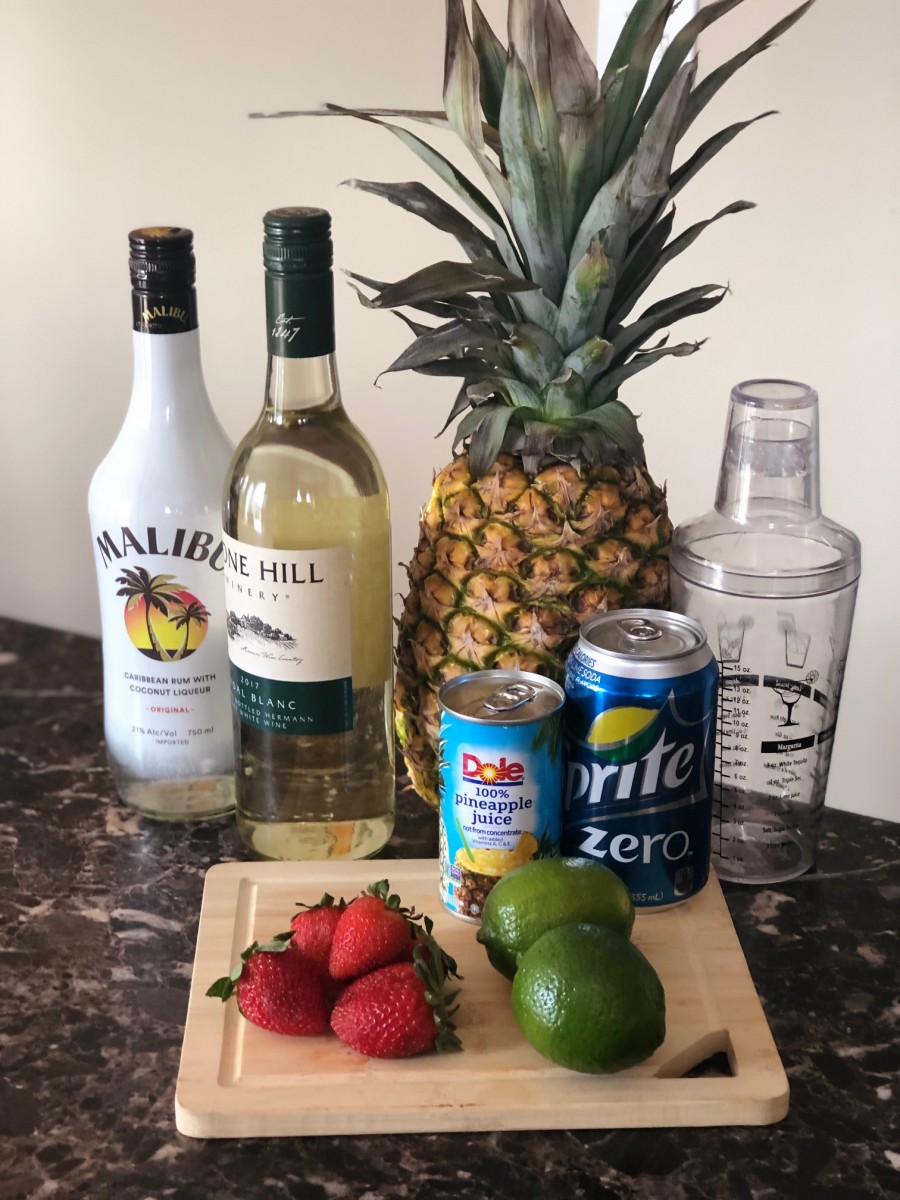 Ingredients:
2 oz Pineapple juice
2 oz Missouri white wine
2 oz Rum
Splash of lemon lime or club soda
Lime wedge - squeezed
Pineapple
Strawberries
Directions:
Combine equal parts pineapple juice, wine and rum in beverage shaker. We used Vidal Blanc but Vignoles would also be a great choice. If these two wines aren't a staple in your wine rack, many Missouri wineries are offering fabulous shipping deals. Squeeze a wedge of lime into the mixture, add ice and shake out your frustrations. Pour the concoction into a glass, drop in whatever tropical fruit you have on hand and top off with a splash of Sprite. 
This is the perfect addition for your beach themed staycation!
Pro tip: You can use the juice from canned pineapple in a pinch.