June 24, 2020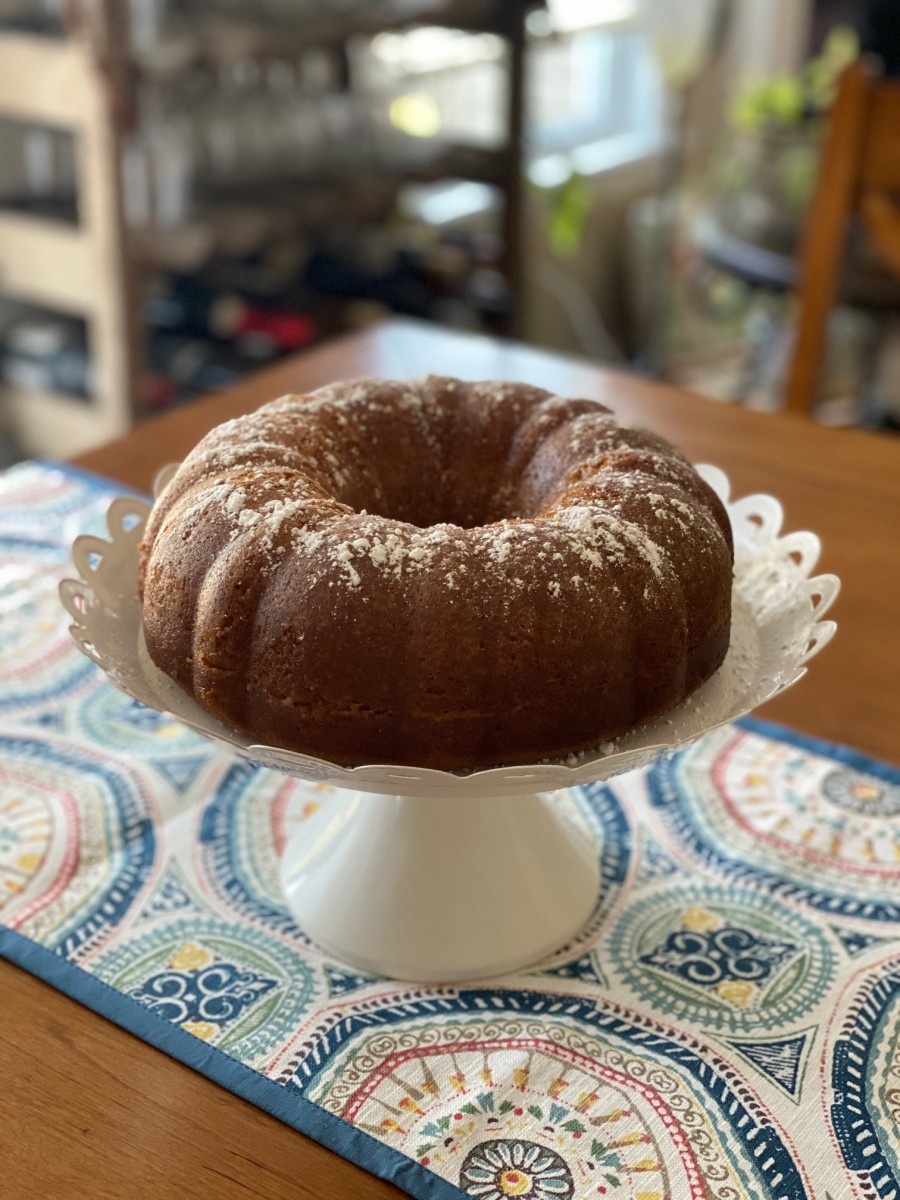 Julia Child once said "a party without cake is really just a meeting," and who needs more meetings these days. So let's amp up our cakes with wine! This easy recipe adds a fun twist that is sure to impress your guests. This dense cake can even be frozen and served chilled on a hot summer day.
Prep Time: 10 minutes
Bake Time: 50-60 minutes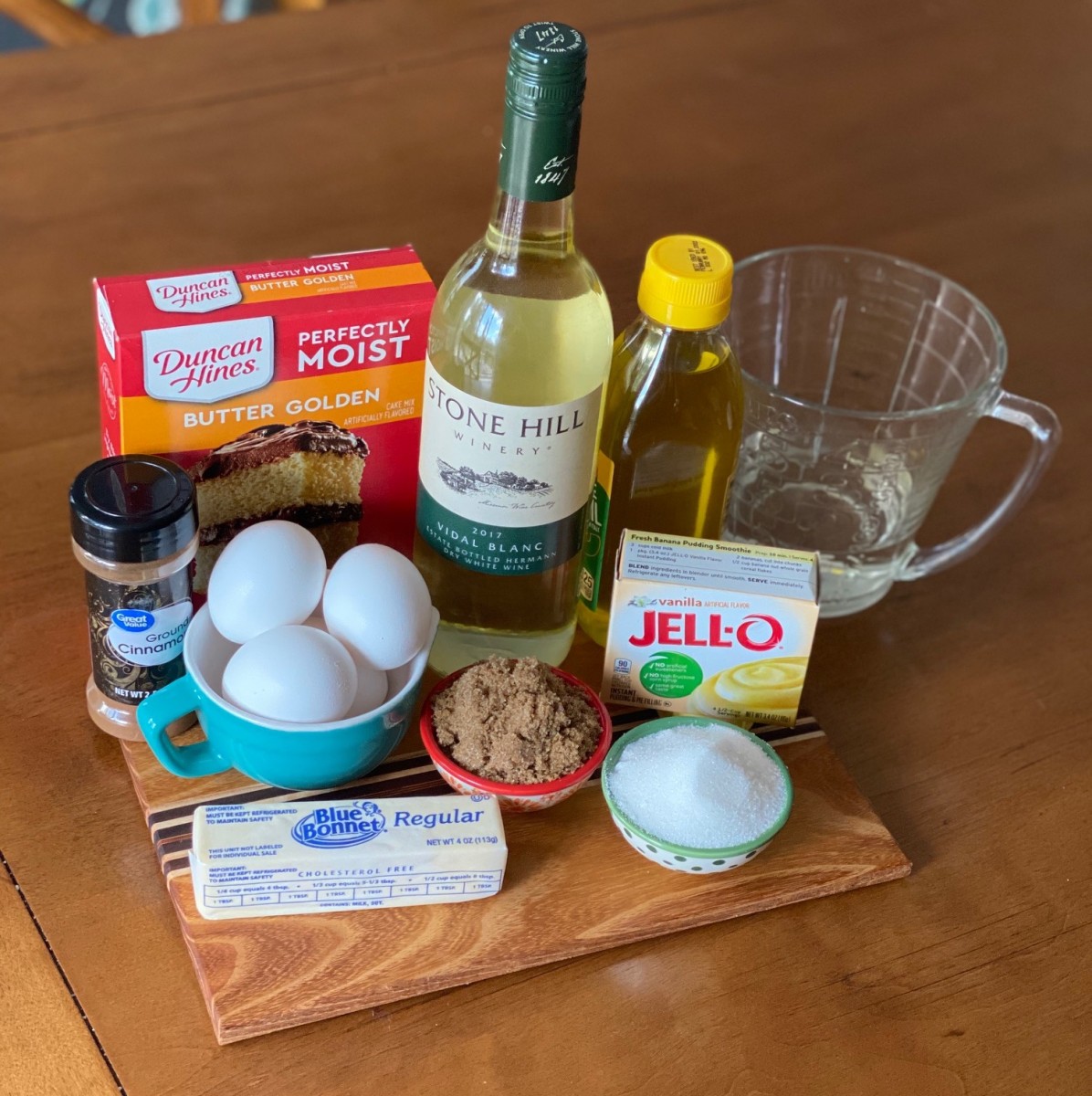 Cake Ingredients:
1 yellow cake mix
¼ cup brown sugar
¼ cup white sugar
1 box vanilla pudding instant mix
2 teaspoons cinnamon
4 eggs
¾ cup water
¾ cup oil
½ cup Vidal Blanc white wine
Glaze Ingredients:
1 stick butter
¾ cup sugar
¼ cup Vidal Blanc white wine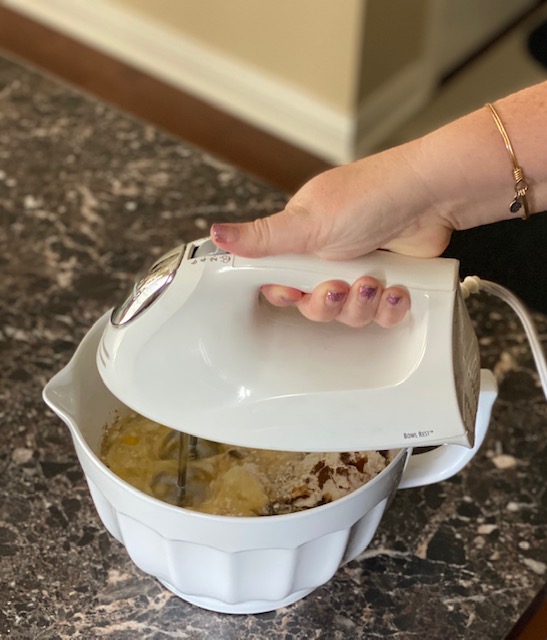 Directions:
Preheat your oven to 350 degrees and grease your Bundt pan. We suggest using shortening and flour so the cake can be easily removed from the pan. Combine the cake ingredients in a large bowl and mix using a hand mixer. Pour the batter into the greased Bundt pan. Tap the pan lightly to bring air bubbles to the surface. Bake the cake for 50-60 minutes. Darker pans may require less baking time. Just before the cake is ready to come out of the oven melt butter in a small sauce pan. Stir in sugar until it dissolves then add Vidal Blanc. Once the cake is out of the oven, pour the glaze over the hot cake while still in the pan. Don't let the cake cool too long before you flip it. You can also lightly dust the top with powdered sugar. Share your results with us using #MoWine.