June 13, 2017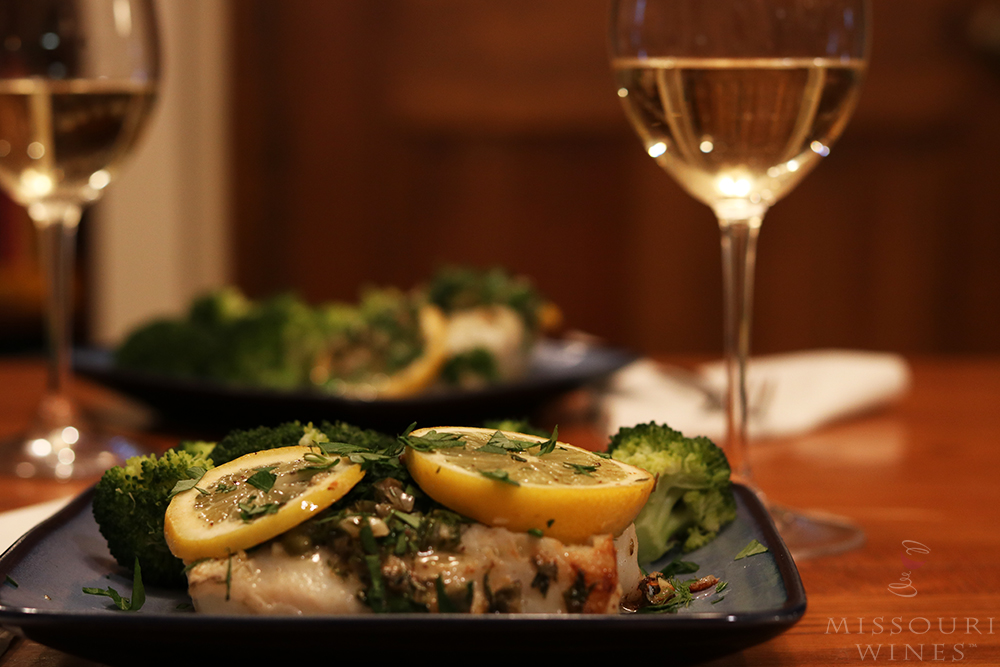 The warmer temperatures of summer make heavy, rich foods less appealing. Light, bright dishes with fresh ingredients sound much more appetizing. This recipe is ideal for a simple, delicious main course. The crisp Vidal Blanc adds a wonderful flavor to the sauce and pairs nicely alongside the finished meal. A side of steamed vegetables or a fresh salad is perfect.
White Fish with Herbed Vidal Blanc and Lemon Sauce Recipe
Ingredients:
1 medium Shallot
1 cup         Missouri Vidal Blanc wine (dry, crisp white wine)
2                Lemons
6 tbsp        Unsalted butter
¼ cup         Capers
1 tsp          Salt
½ tsp         Black pepper
½ cup         Mixed fresh herbs (Examples: parsley, thyme, dill, tarragon, chervil)
4                White fish fillets, approximately 6 oz. each (Examples: cod, tilapia, catfish)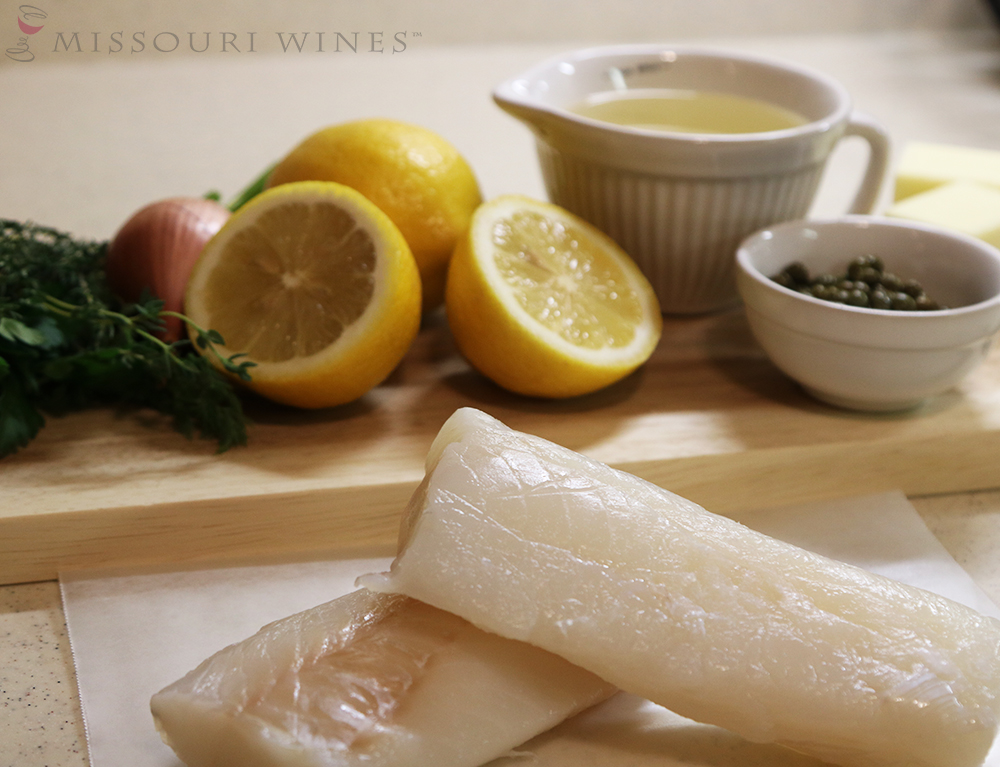 Directions:
Finely chop the shallot and set aside. Juice one of the lemons and slice the other into rounds. Roughly chop the capers and herbs, separately and set aside. Cut butter into small pieced. Once all of your ingredients are prepared, you're ready to begin.
In a small skillet, combine the shallot, lemon juice and wine over high heat. Bring the mixture to a boil and simmer until the liquid is reduced to about ¼ cup, approximately 10 minutes. Remove from heat and whisk in butter, capers, a pinch of the salt and pepper and most of the herbs. Once mixed, set aside on low heat to keep warm.
Heat a large skillet over medium-high heat and add three tablespoons of the sauce you just made. Season both sides of each fish fillet with the remaining salt and pepper. Arrange the fish and lemon slices in the skillet and sprinkle with half of the remaining herbs. Cook the fish until fillets are golden on one side, approximately four minutes. Turn the fish, sprinkle with the last of the fresh herbs, and cook until done all the way through, approximately three more minutes. Serve the fish with lemon slices and top with the rest of the sauce.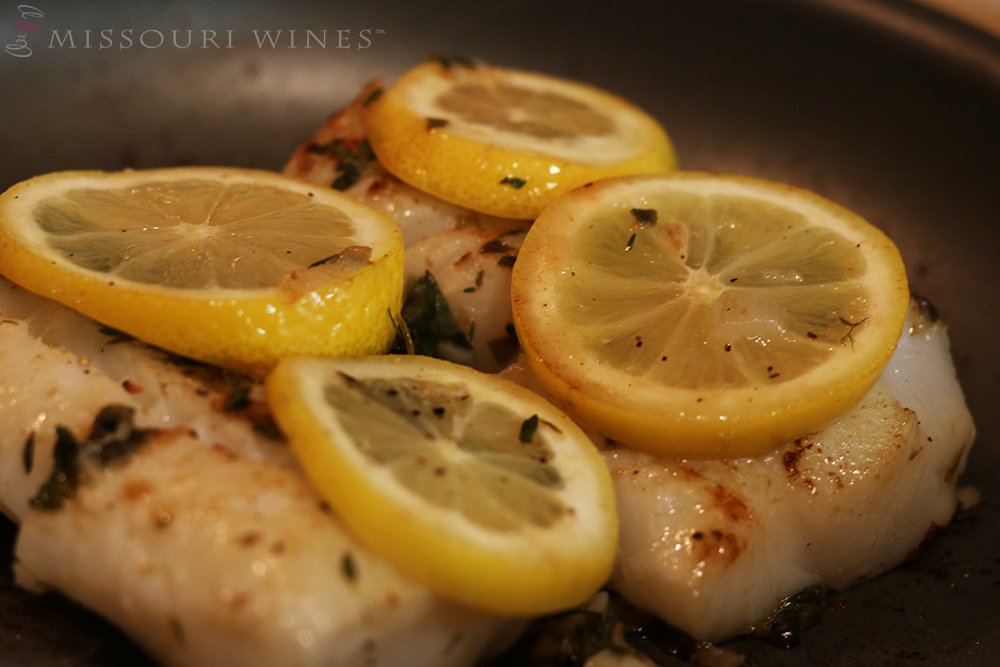 This is a light but satisfying meal with paired with steamed vegetables or a side salad and of course a glass of Missouri Vidal Blanc wine. Enjoy!