June 18, 2019
What's better than a clean, crisp white wine? Adding it to a delicious pasta salad. Pasta Primavera with Vidal Blanc is a flavorful dish that is full of beautifully colored vegetables, making it a great summertime dish. It's easy to make and sure to impress your guests while they relax on the patio or poolside this season.
Servings: 4 | Prep Time: 15 minutes | Total Time: 28 minutes
Ingredients
8 oz farfalle pasta
1/4 cup leftover liquid from cooking pasta
3 tbsp butter
1 1/2 cup sliced asparagus (1 inch pieces)
1/2 cup minced garlic
1/4 tsp salt
1/4 tsp pepper
1 cup frozen peas
1/4 cup Vidal Blanc
1/2 cup shredded parmesan cheese
1 pt baby grape tomatoes (cut in halves)
1 diced yellow onion
1 diced summer squash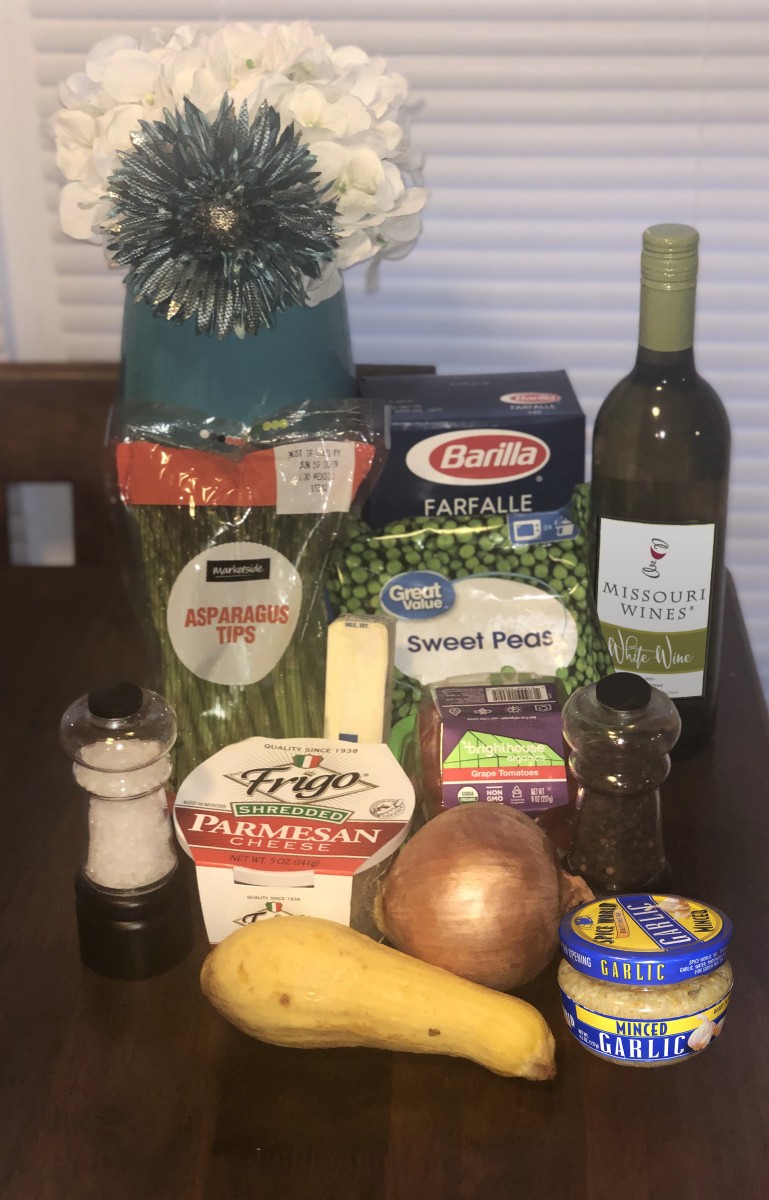 Instructions
Cook the pasta in salted water according to package instructions. Remember to save 1/4 cup cooking liquid before draining. While cooking the pasta, preheat a large skillet over medium low heat for a couple of minutes. Once preheated, add butter to the pan. Add diced onion and sliced asparagus and cook for two minutes. Add diced squash and cook another two minutes. Add the frozen peas. Cook for another two minutes. Stir in salt, pepper and minced garlic. Do not let the garlic burn. Cook one more minute. Add Vidal Blanc and cook a minute and a half. Turn off the heat after the wine has cooked. Add tomatoes and cooked pasta. Stir to combine. Add cooking liquid from the pasta. Sprinkle with parmesan.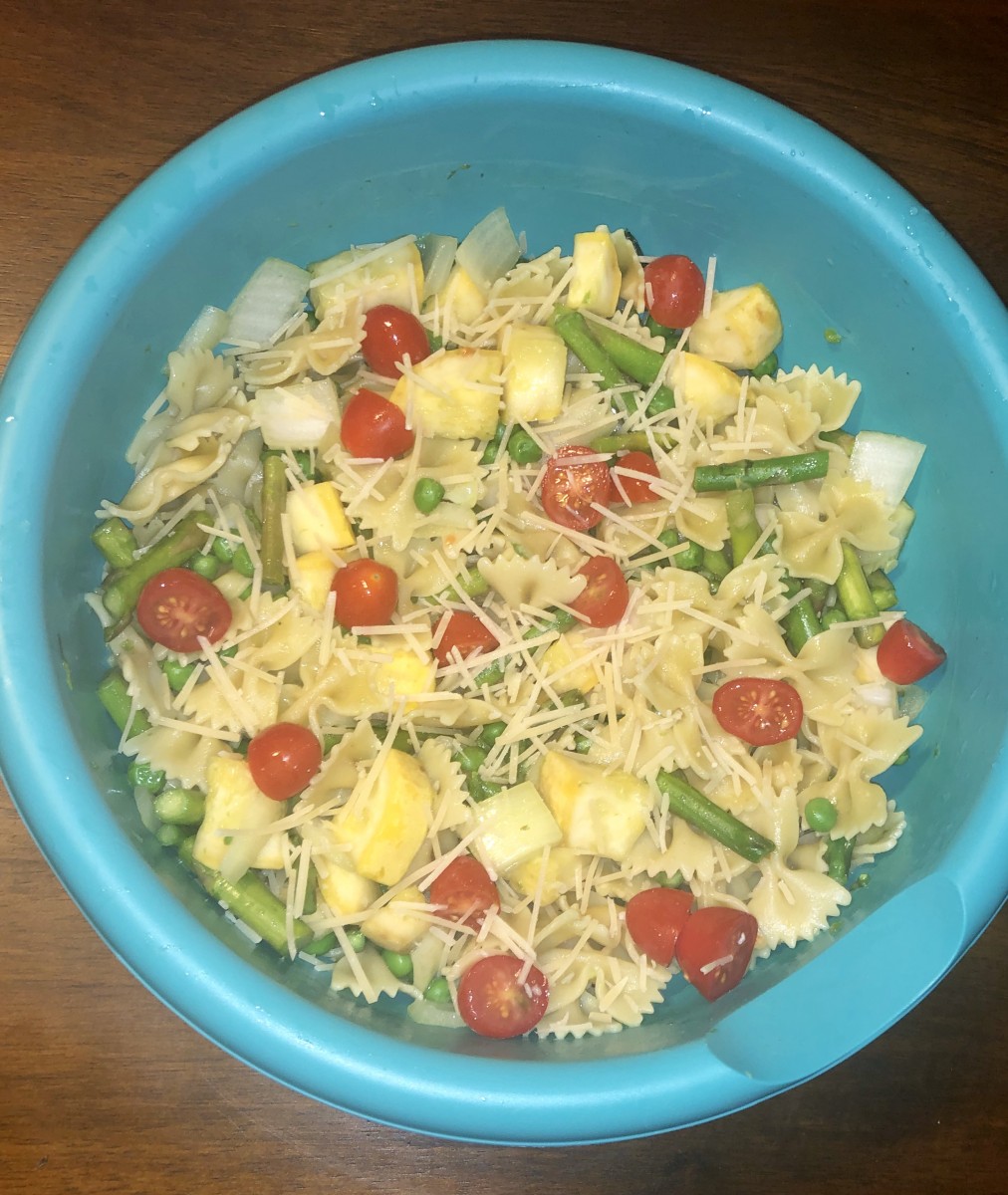 Serve immediately.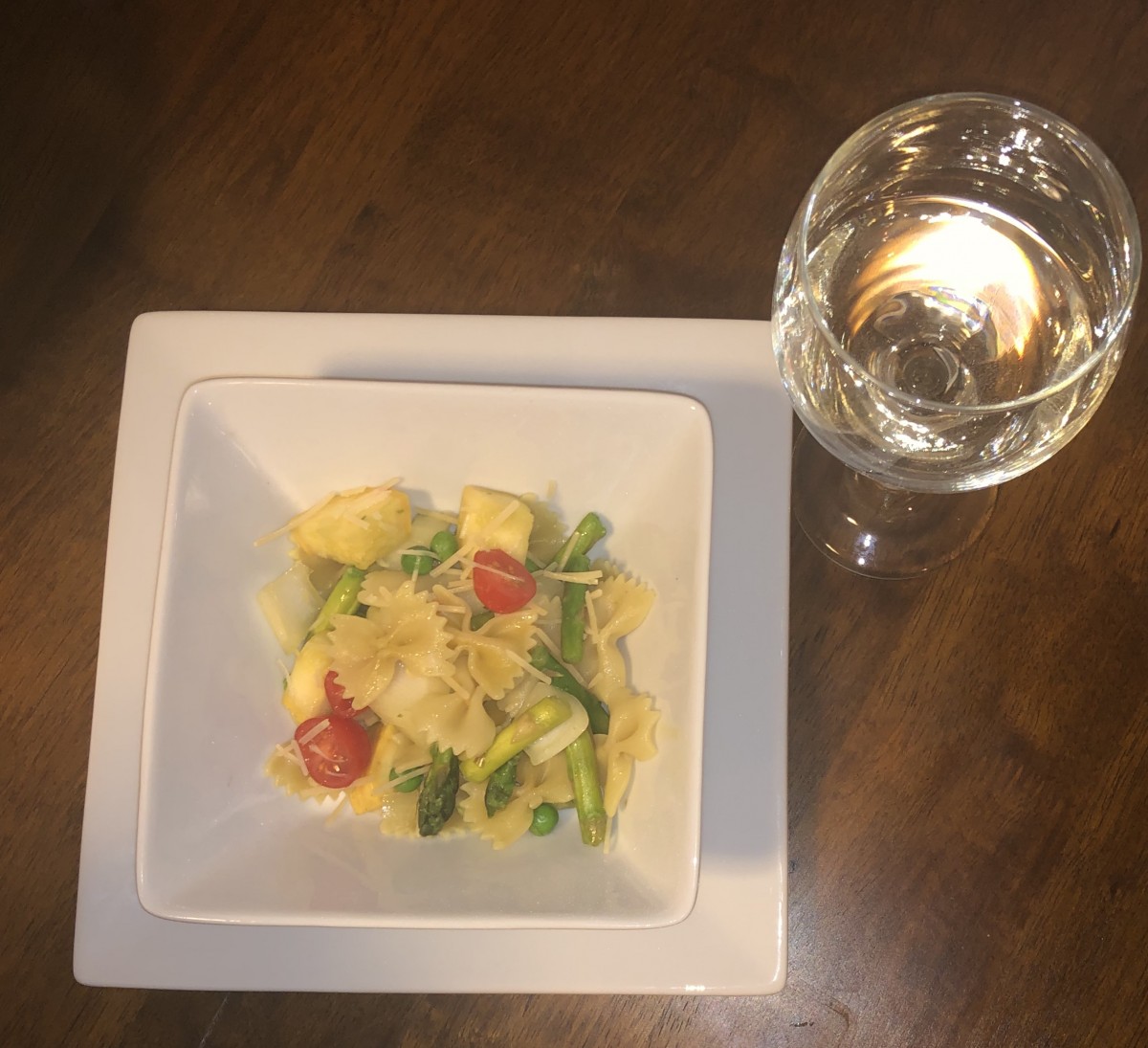 Refrigerate any leftovers and enjoy them later, cold or reheated.