Left Section
CHAMBOURCIN
OVERVIEW:
Chambourcin is a red French-American hybrid grape that competes for one of the world's most popular hybrid grape varieties. It is known for its rich color that adds depth to many red blends. It is known as a teinturier grape (from the French word for "dye") which is known for producing dark juice, rather than clear. Chambourcin is celebrated during the month of November. 
PRONUNCIATION:
sham-bor-san
Acres in Missouri:
11.5% - 195.5 acres
Flavors or tasting notes:
The nose will often pick up notes of cherry and a light oak while it will taste earthy on the palate with strong notes of dark cherry.
Taste Profile:
Smooth, medium-bodied wine with soft and subtle tannins
Ideal Serving Temperature:
65°F to cellar temperature
Food pairings:
Pork loin, burgers, short ribs, red sauce, mushrooms, applesauce, strawberries, figs, brie, camembert, walnuts, cobbler, chocolate cake
Recipe ideas:
Slow-cooker Chambourcin Mushrooms
Chambourcin Wine Reduction Sauce
 Sweetness Scale: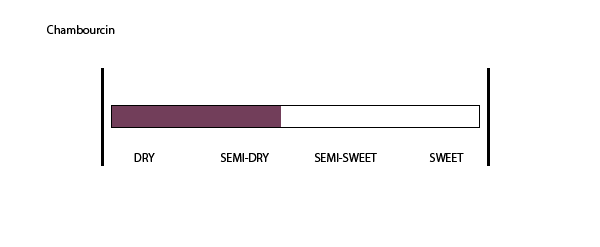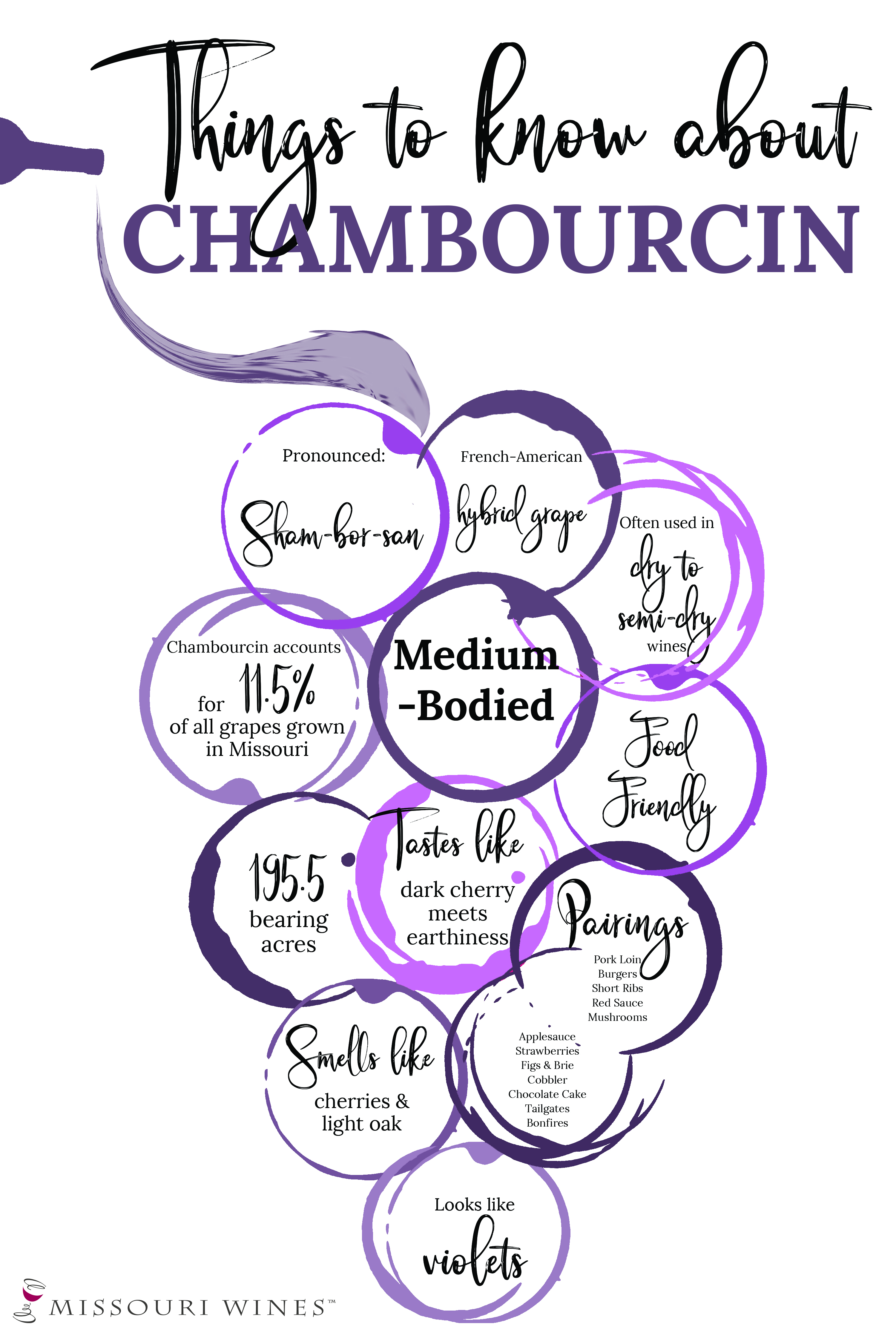 Right Section
RED BLEND
OVERVIEW:
Bottles labeled as a blend refer to wines made from blending two or more varieties of grapes together. Winemakers in Missouri frequently use Norton, Chambourcin, St. Vincent, Cabernet Franc and even Concord. The different grapes are often processed and fermented separately then blended together at later stages. Blending grapes can add complexity and balance while enhancing aromas, finish and mouthfeel.
Ideal Serving Temperature:
55-65°F
Food pairings:
The best pairing will likely depend of the particular style of the wine. A heavier red blend may pair well with steak or lamb. Consider pairing a medium-bodied red blend with pizza or pasta.