Left Section
CHARDONEL
OVERVIEW:
Chardonel is a cross between Seyval Blanc and Chardonnay grapes. The grape was developed at Cornell AgriTech (New York State Agricultural Experiment Station) in 1953 and the varietal was released in 1990. 
It is a late ripening white wine grape that produces a high-quality and full-bodied wine and is distinguished by its superior wine quality combined with high productivity. The grape's cold hardiness is superior to its acclaimed parent, Chardonnay. This wine can be fermented in oak or stainless-steel barrels. Chardonel is celebrated during the month of April. 
PRONUNCIATION:
shar-doe-nel
Acres in Missouri:
7.2% - 195.5 acres
Flavors or tasting notes:
Pear, apple, apricot, and oaky if aged in barrels
Taste Profile:
Full-bodied, rich, complex and crisp
Ideal Serving Temperature:
44-55°F
Food pairings:
Creamy white cheeses, grilled chicken and fish, mushrooms, almonds, pasta & cream sauce, vanilla cake, banana bread and apple dishes
Recipe ideas:
One-Skillet Smothered Pork Chops
Cheesy Chardonel Bacon Mac & Cheese Recipe
Butterscotch Blondies with Chardonel
Chardonel Wine Cocktail Recipe
 Sweetness Scale: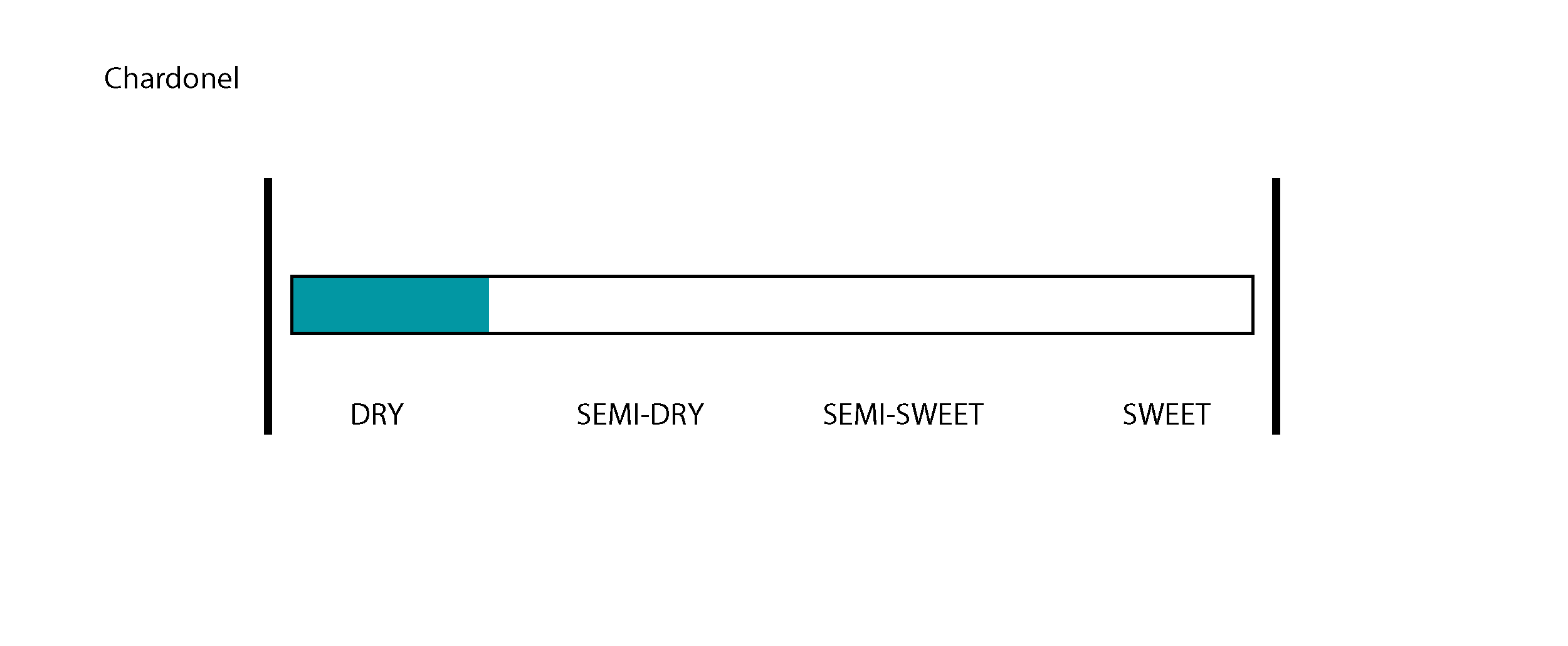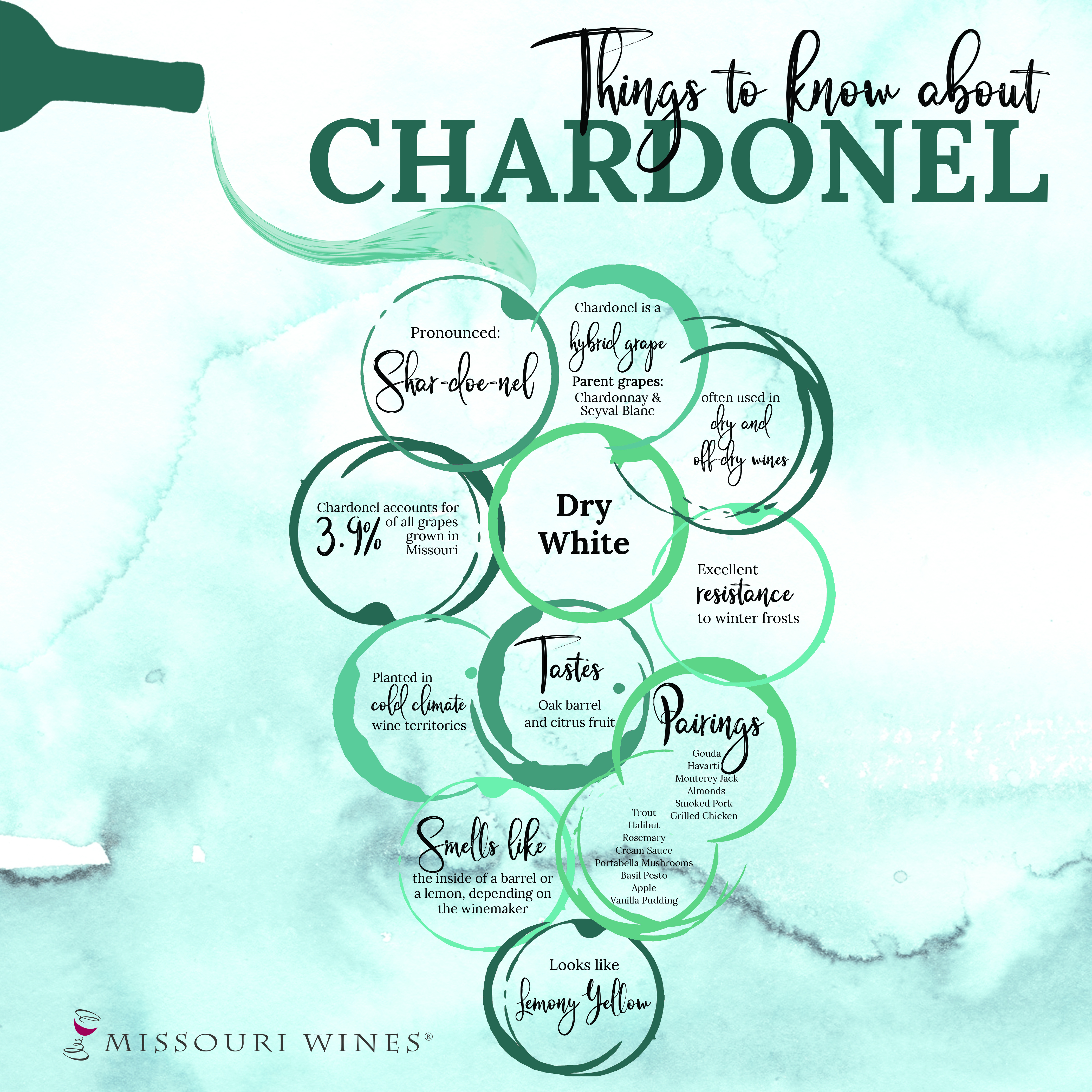 Right Section
SPARKLING WINE
OVERVIEW:
Missouri's sparkling wines range from dry to sweet, white to rosé, and can have a light to medium body. Many of the Show Me State sparkling wines utilize Méthode Champenoise, meaning they are made in the same traditional method used in Champagne. This process is completed with a secondary fermentation within the bottle. This fermentation creates carbon dioxide – the fine bubbles we all love. 
Ideal Serving Temperature:
30 to 40 minutes in ice or three hours in the refrigerator. The ideal temperature to serve sparkling wine is around 40 to 45 °F
Food pairings:
Fried Chicken, Havarti cheese, oysters, popcorn, fresh berries.