April 24, 2020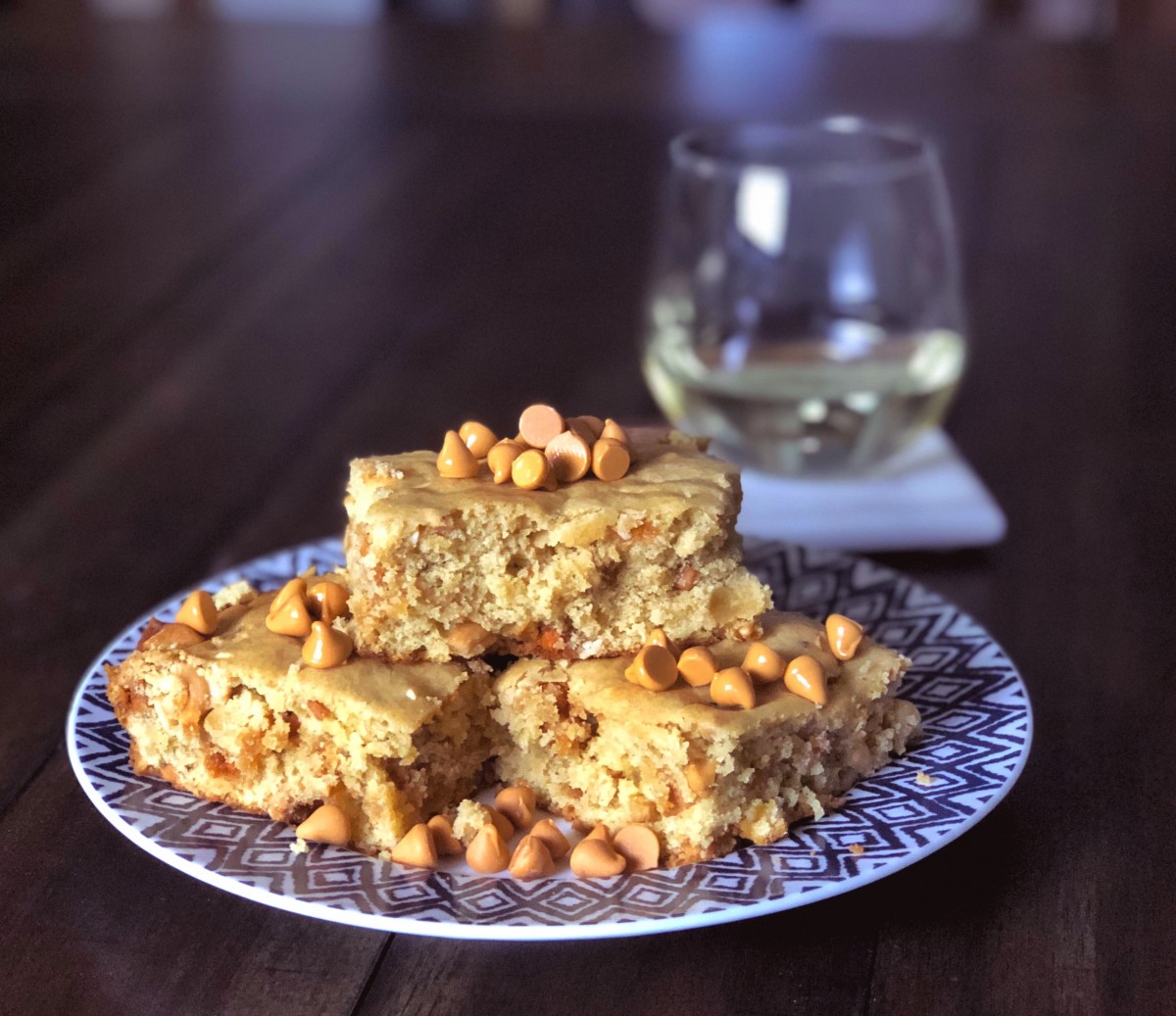 You don't need to be a master chef to bake these delicious blondies filled with cashews, butterscotch chips and, the best part, wine! It's the perfect blend of salty and sweet and will have your friends and family saying "more please."
Yields: 12 servings | Prep Time: 15 minutes | Total Time: 55 minutes
Ingredients
1/2 lb (2 sticks) unsalted butter, softened
2 cups packed light brown sugar
2 large eggs
1 tsp pure vanilla extract
1/2 cup chardonel
2 1/2 cups all-purpose flour
2 tsp baking powder
1/2 tsp kosher salt
1 cup butterscotch chips
1 cup roasted salted cashews, chopped
1 tsp flaky sea salt
Instructions
1. Preheat the oven to 350°F. Line a 9-x-13-inch baking pan with aluminum foil so that it extends up the sides. Spray with nonstick spray.
2. In a large bowl, beat the butter and sugar with an electric mixer until light and fluffy. Beat in the eggs, vanilla and chardonel (don't be concerned about the consistency change). Next, beat in the flour, baking powder and kosher salt.
3. With a large spoon, stir in the butterscotch chips and chopped cashews.
4. Spread the batter evenly into your prepared pan and lightly sprinkle the flaky sea salt on top. Bake for about 35 to 40 minutes. The edges should be golden-brown and the center will have set.
Give your blondies time to cool before cutting into them. If you've got some leftover, store them in a covered container at room temperature.