September 15, 2018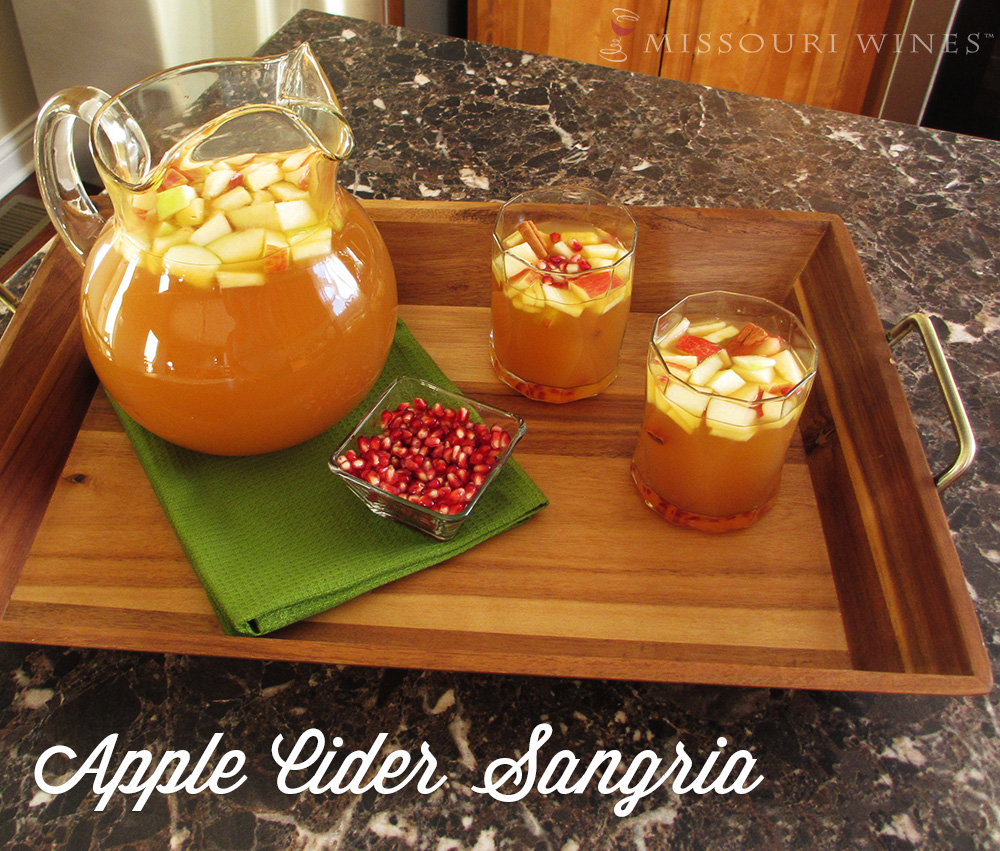 During this time of year, we anticipate the return of cooler temperatures and look forward to enjoying fall favorites like apple cider. This sangria recipe includes classic flavors of apples and cinnamon. Add Missouri wine and it's perfect!
Ingredients
2 bottles - Dry Missouri white wine (We used Chardonel and it was fantastic!)
5 cups - Apple cider (You can use sparkling if you like a little bubble in your sangria.)
4 large -  Apples (We used a combination of honeycrisp and fuji.)
2 - Cinnamon sticks (Optional: extra for garnishing the glasses.)
Pomegranate seeds for garnish
Directions
Mix the Missouri wine and apple cider into a large pitcher.
Chop or slice apples and add to the pitcher. Be sure to remove the core and seeds.
Add two cinnamon sticks to the pitcher.
Let it sit in fridge for at least an hour to let all the flavors meld together and the cinnamon infuse the sangria.
Serve chilled.
Optional: Add a small cinnamon stick and pomegranate seeds to each glass for garnish.