April 03, 2020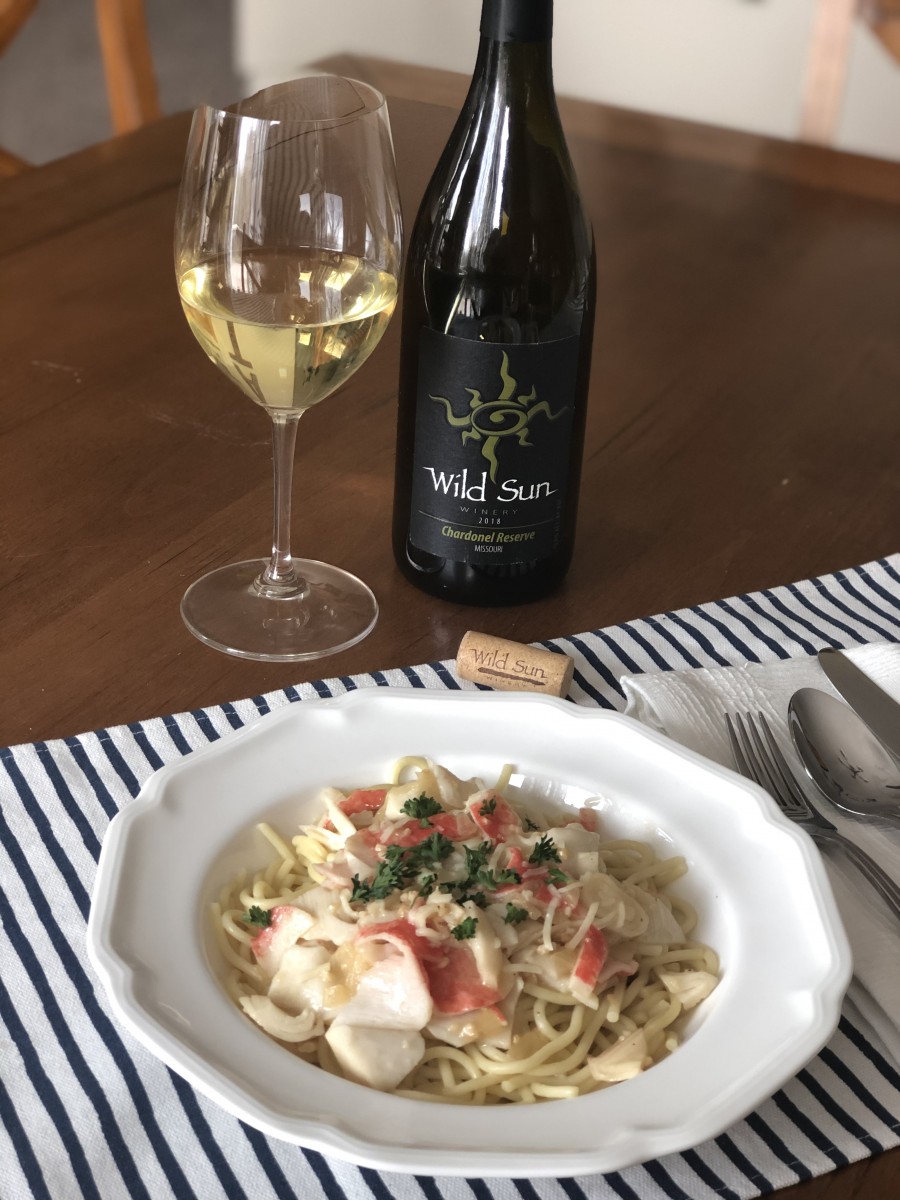 Looking for a new twist on a family favorite? This spaghetti recipe will wow your quarantine crew and uses many common ingredients you may already have on hand. This flexible dish allows you to easily switch out the protein and still tastes delicious!
Serving Size: 2
Prep Time: 20 minutes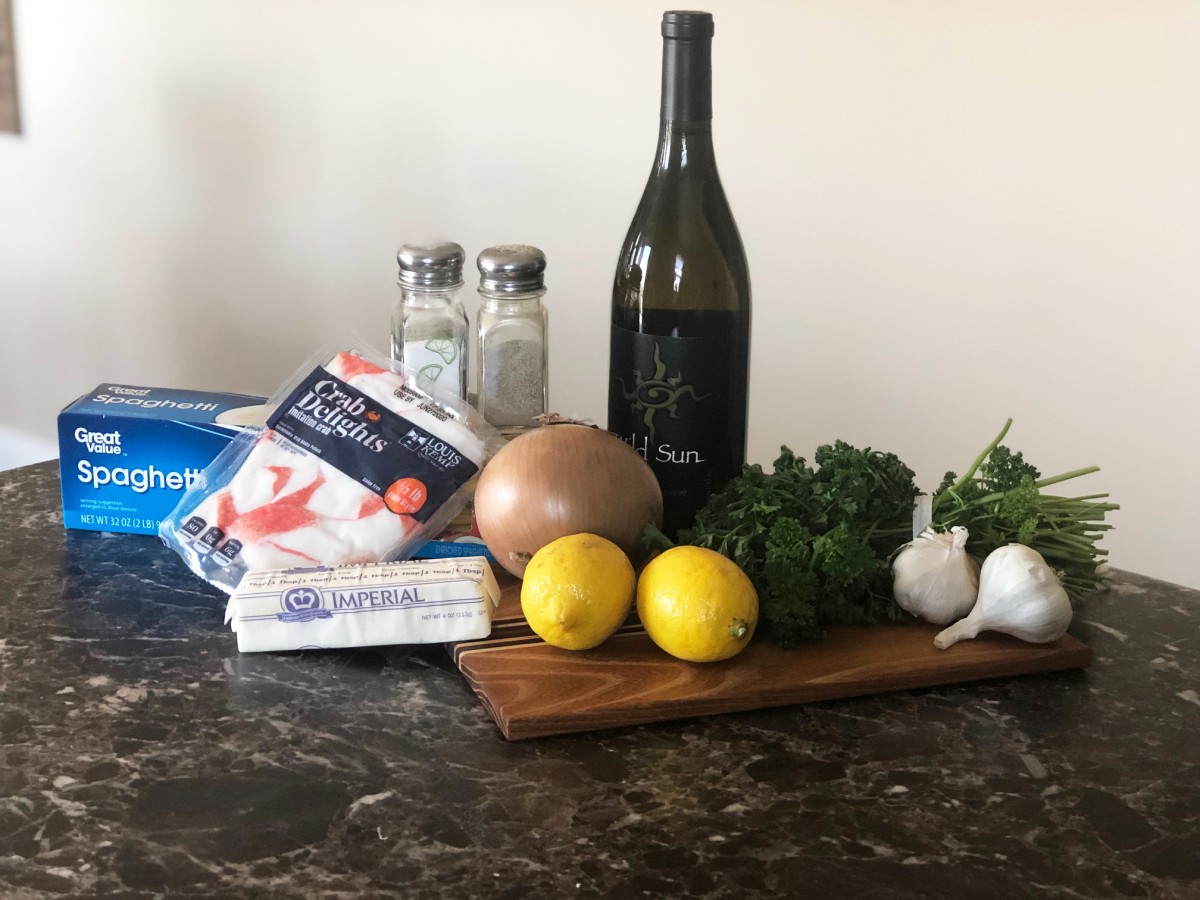 Ingredients
8 oz. spaghetti or any pasta you may have
4 Tbsp butter
4 garlic cloves – minced
¼ c sweet onion – finely chopped
8 oz. crab meat, shrimp, scallops or cooked chicken
½ lemon - juice and zest
½ c Missouri Chardonel
Fresh parsley – chopped for garnish
Parmesan cheese
Salt and pepper to taste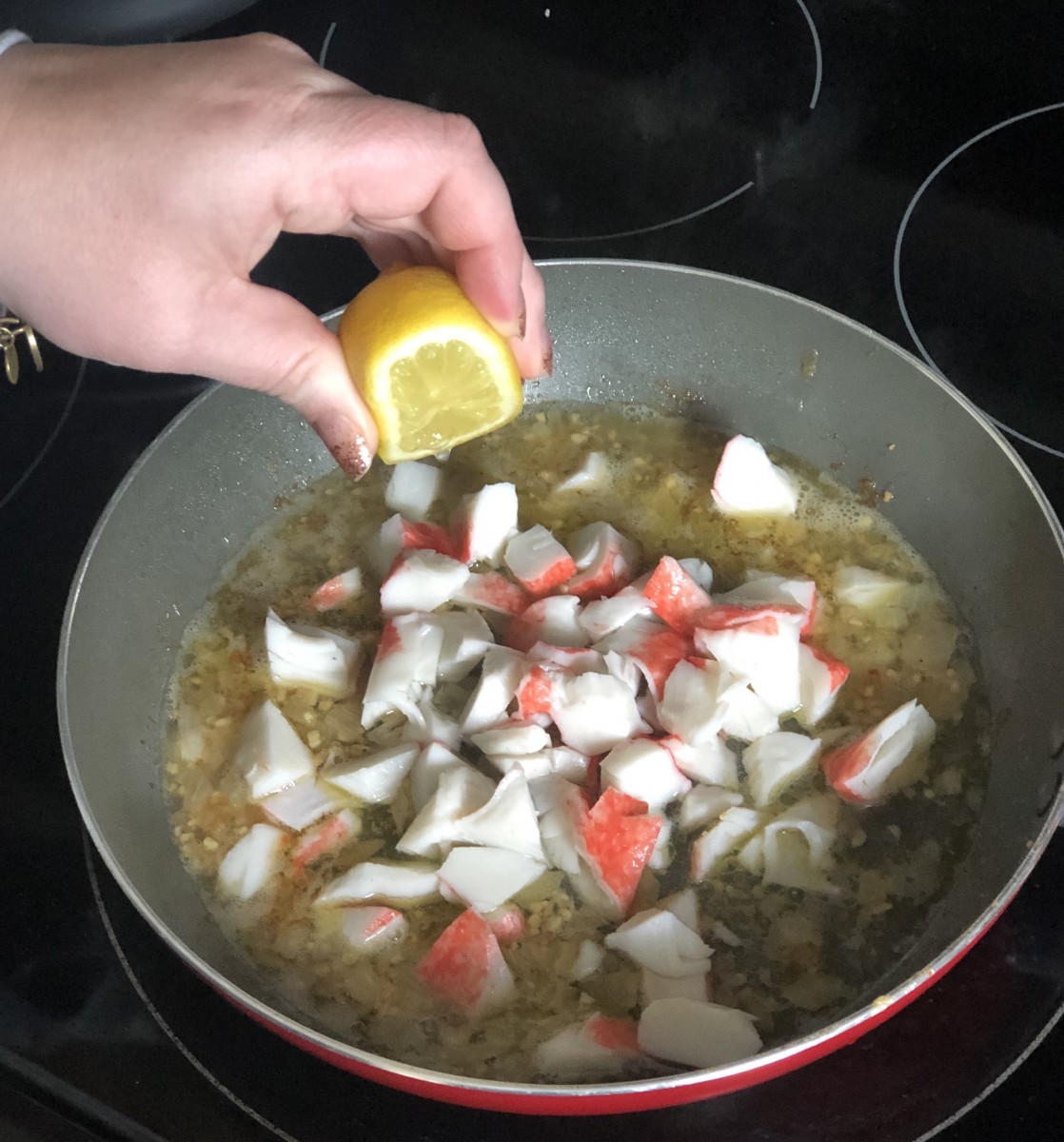 Prepare the pasta as directed by the packaging. While waiting on the pasta to cook, melt butter in a large skillet on medium heat. Sauté garlic with the butter for 2 minutes. Add onion, then salt and pepper to taste and continue to sauté. Incorporate your protein, white wine (we used Chardonel) and lemon juice. Continue to cook mixture for another 2 minutes. Place pasta and seafood mixture on serving platter and top with lemon zest, parsley or even Parmesan cheese.
Pair with a glass of Missouri Chardonel and let all your worries dissolve.