March 03, 2020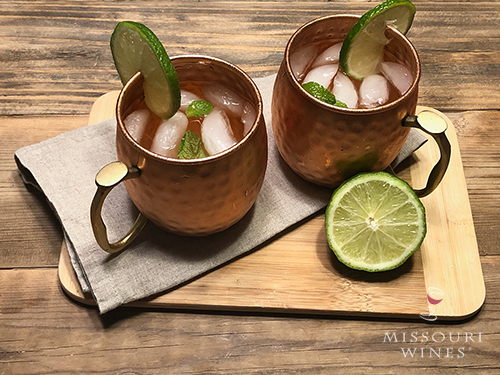 How do you improve on the classic Moscow Mule cocktail? By adding Missouri wine, of course. This easy-to-make cocktail dates back to the 1940s and is credited with establishing vodka's popularity in the United States. The next time you are interested in trying a twist on an old classic, break out the copper mugs and add a delicious dry Missouri wine. We feature a Chardonel in this 3-minute recipe.
Ingredients
• 4 oz Ginger Beer
• 3 oz Chardonel
• 1 oz Vodka
• Ice
• Juice from a freshly cut lime
• Slices of lime (optional)
• Mint leaves (optional)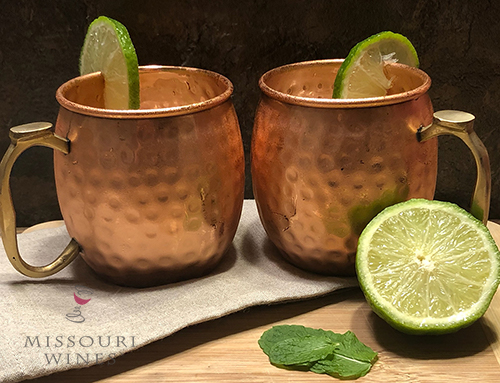 Directions
Fill a copper mug or glass with ice. Pour in the vodka, wine and ginger beer. Squeeze in juice from a freshly cut lime. Lightly stir. If desired, garnish with a slice of lime and add mint leaves to your cocktail.
Cheers!