April 27, 2021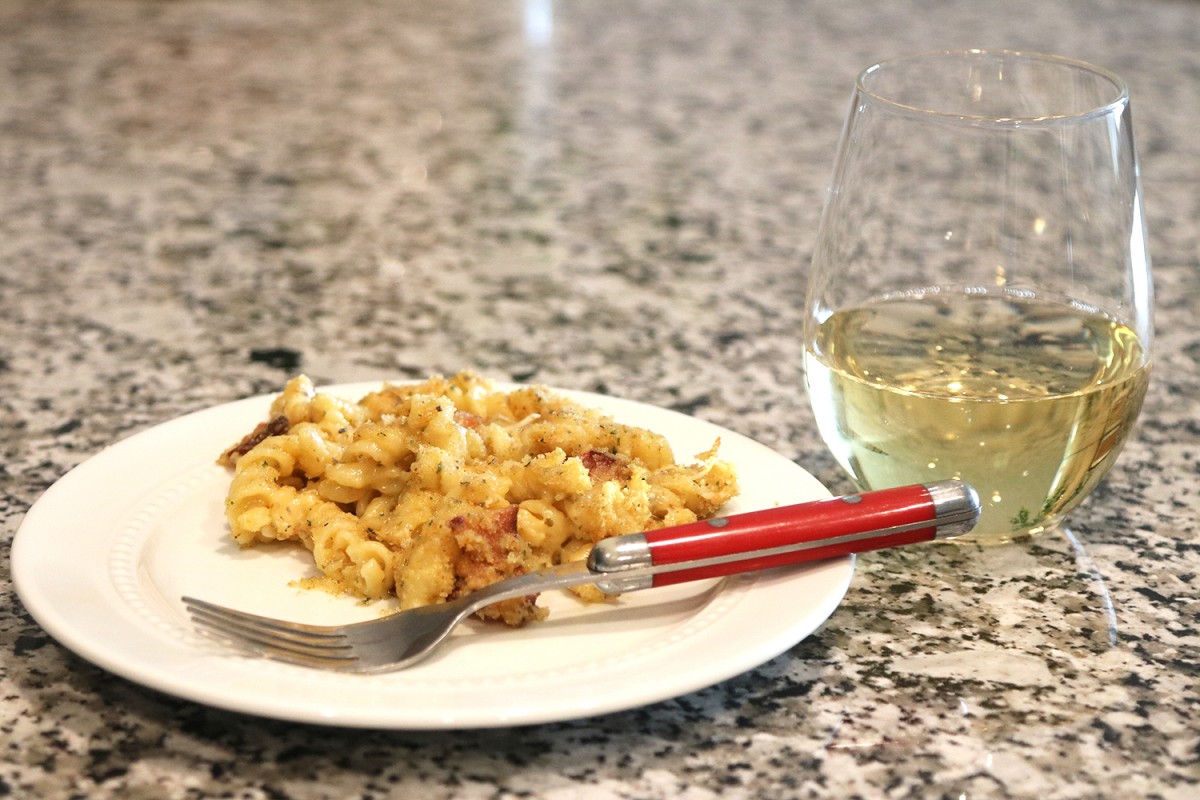 Get ready to step up your macaroni and cheese game, Missouri wine lovers. This classic comfort dish goes gourmet with a delicious trio of cheeses and crispy bacon, topped off with rich Chardonel wine. easy recipe will quickly become your go-to dinner dish!
https://www.youtube.com/watch?v=GPg1oPh7nuI
Yields: 6 servings | Total Time: 1 hour
Ingredients
1 lb. rotini pasta
¼ cup butter + 4 T. (divided)
3 tbsp. minced garlic
¼ cup flour
1 cup Chardonel wine
¾ cup heavy cream
¾ cup 2% milk
½ cup shredded Parmesan cheese
1 tsp. rosemary
1 tsp. basil
1 tsp. oregano
Salt and pepper to taste
4 oz. Gouda cheese, cubed
4 oz. Havarti cheese, cubed
4 oz. sharp Cheddar cheese, cubed
6 slices of bacon, cooked and crumbled
1 cup Italian seasoned breadcrumbs
Directions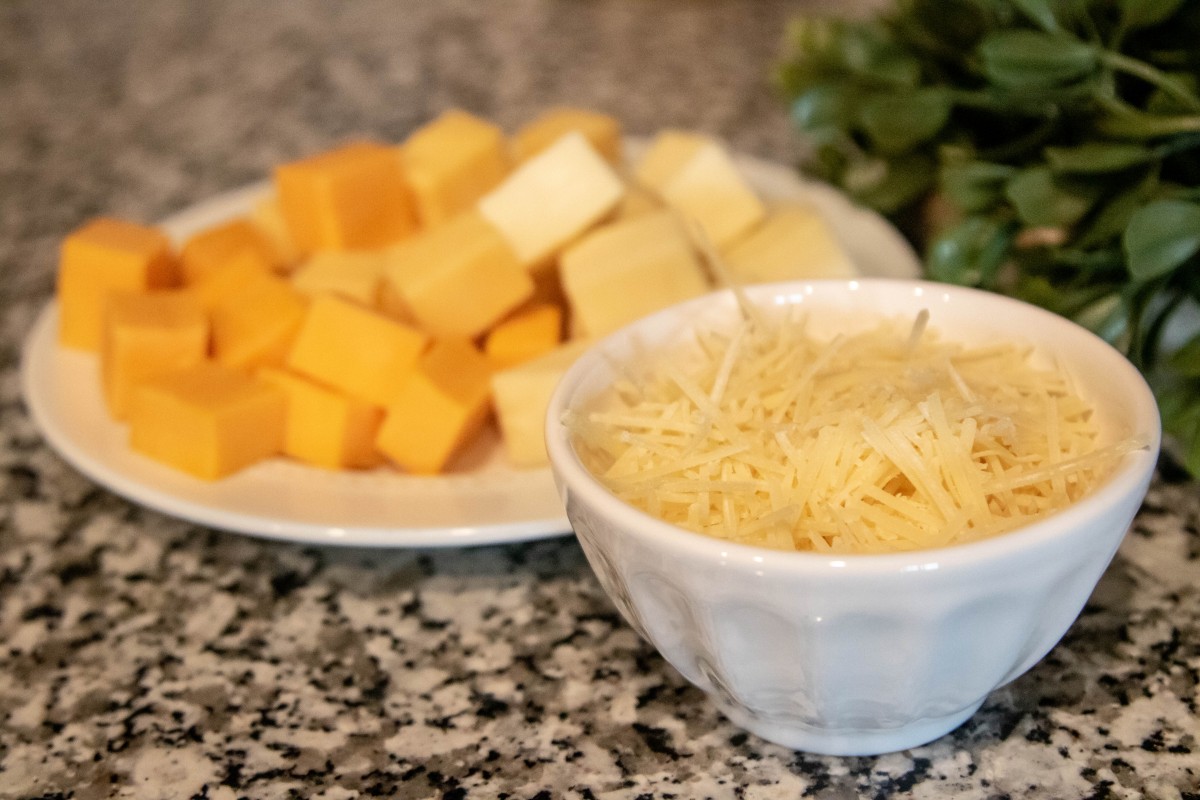 Preheat oven to 375oF and grease a 9"x13" baking dish. Boil pasta and cook until al dente. Drain pasta and set aside.
In a large skillet, melt ¼ cup butter over medium heat. Add minced garlic and cook 2-3 minutes, as garlic browns. Whisk in flour, stirring continuously to avoid burning. When flour has browned and become bubbly, pour in Chardonel and continue to whisk as mixture thickens. Add heavy cream and milk, again whisking as mixture continues to become thick. Stir in rosemary, basil and oregano; season with salt and pepper as desired.
Remove skillet from heat and mix in Gouda, Havarti and sharp Cheddar cheese – stir until all cheese is completely melted. Stir in crumbled bacon until well combined. Add pasta and stir again until all ingredients are combined. Pour into prepared baking dish and top with Parmesan cheese.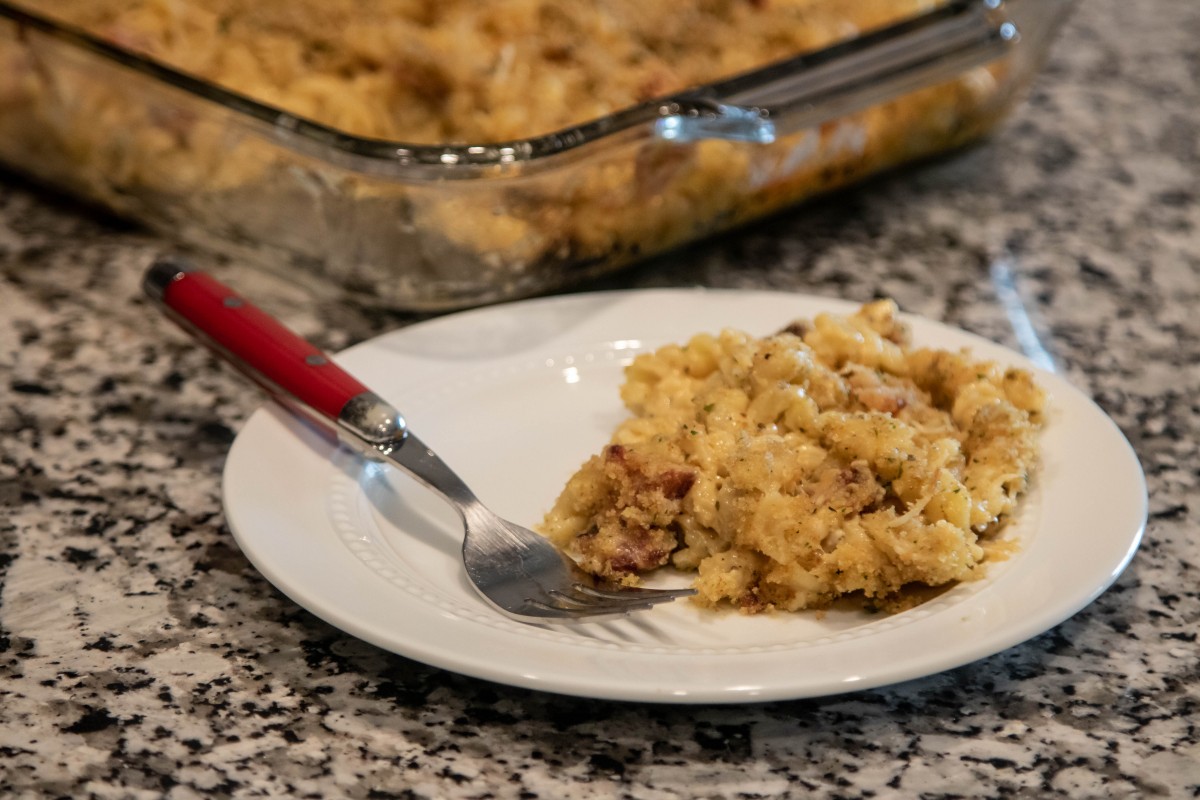 In a small bowl, melt 4 tablespoons butter and mix in breadcrumbs. Spread breadcrumb mixture over the pasta. Bake for 20-25 minutes, or until breadcrumb topping is golden. Remove from oven and serve warm with a glass of rich Chardonel wine.