Left Section
NORTON
OVERVIEW:
Norton holds the honor of the official Missouri state grape as an American grape found in 1835 near Richmond, Virginia. Norton is also known as Cynthiana. As the premium red wine grape in Missouri, this varietal is known for its hardiness and disease resistance.
PRONUNCIATION:
nore-tuhn
Acres in Missouri:
17.7% - 300.5 acres
Flavors or tasting notes:
Norton is a rich red wine that combines flavors of spice, vanilla, chocolate notes and layered with fruit flavors of berries, ripe cherries and currants.
Taste Profile:
Bold, full-bodied and complex dry red wine
Ideal Serving Temperature:
65°F to cellar temperature
Food pairings:
Cheddar, blue cheese, hazelnuts, smoked meats, lamb, venison, beef, blackened fish, garlic sauce, tomato sauce, barbecue sauce, rosemary, caramelized onions, nutmeg, tomato, berries, dark chocolate, spice cake
Recipe ideas:
 Sweetness Scale: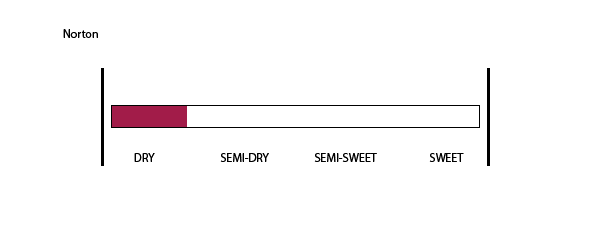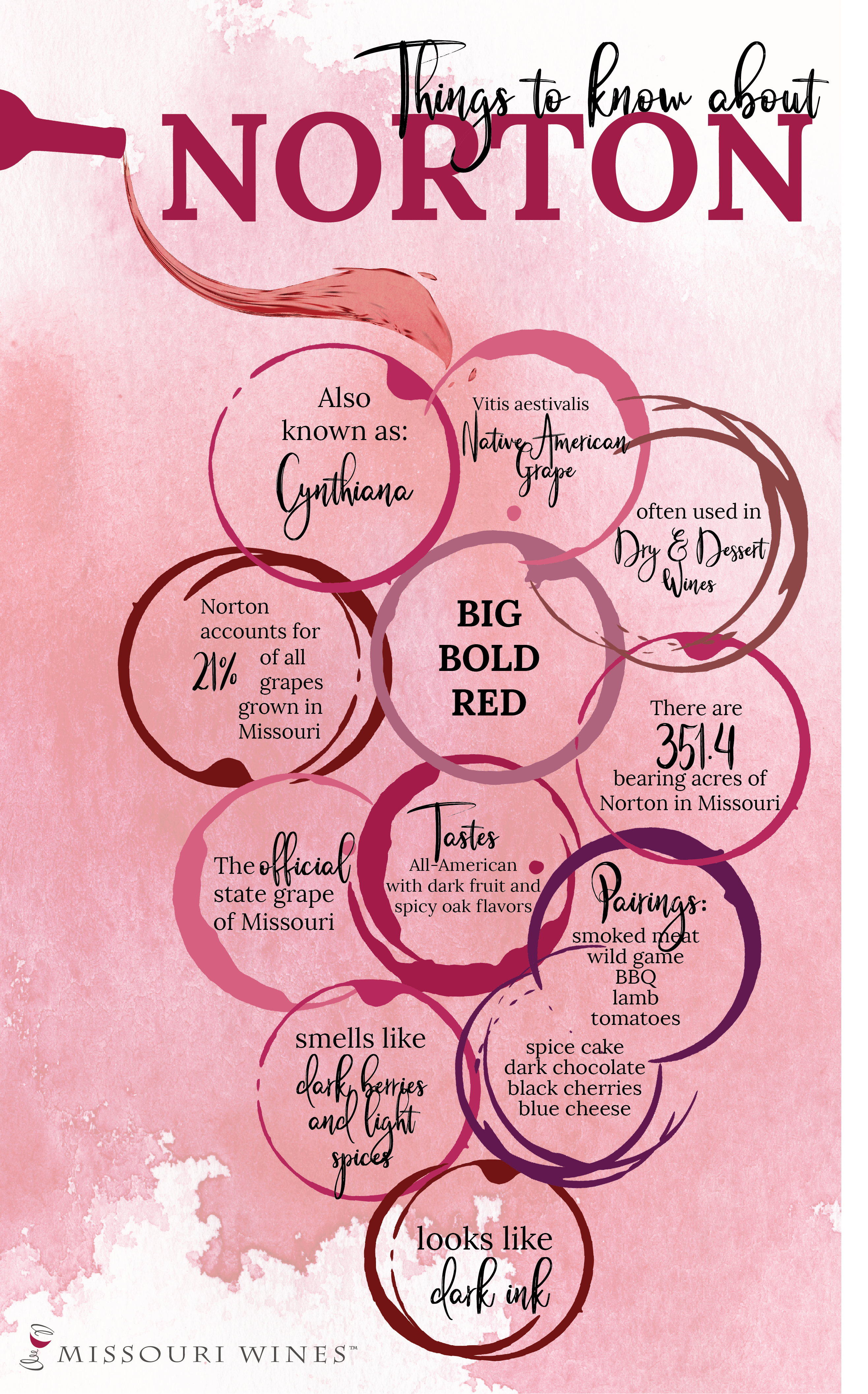 Right Section
ST. VINCENT
OVERVIEW:
This cold hardy grape cultivar was discovered in 1973 in a Missouri vineyard. While the official parentage is unknown, some believe it may be a cross of Pinot Noir and Chambourcin. These red grapes have large berries in loose clusters that mature late in season. Dry red, rosé and even sparkling wines can be crafted using St. Vincent grapes.
PRONUNCIATION:
saynt VIN-suhnt
Acres in Missouri:
49 acres
Flavors or tasting notes:
St. Vincent can provide cherry aromas along with floral, wild strawberry and citrus flavors.
Taste Profile:
Zesty acidity along with a refreshing finish
Ideal Serving Temperature:
Depends on the style: