MO Fruit Wine: Unique, Fun and Delicious
May 31, 2018
Printer Friendly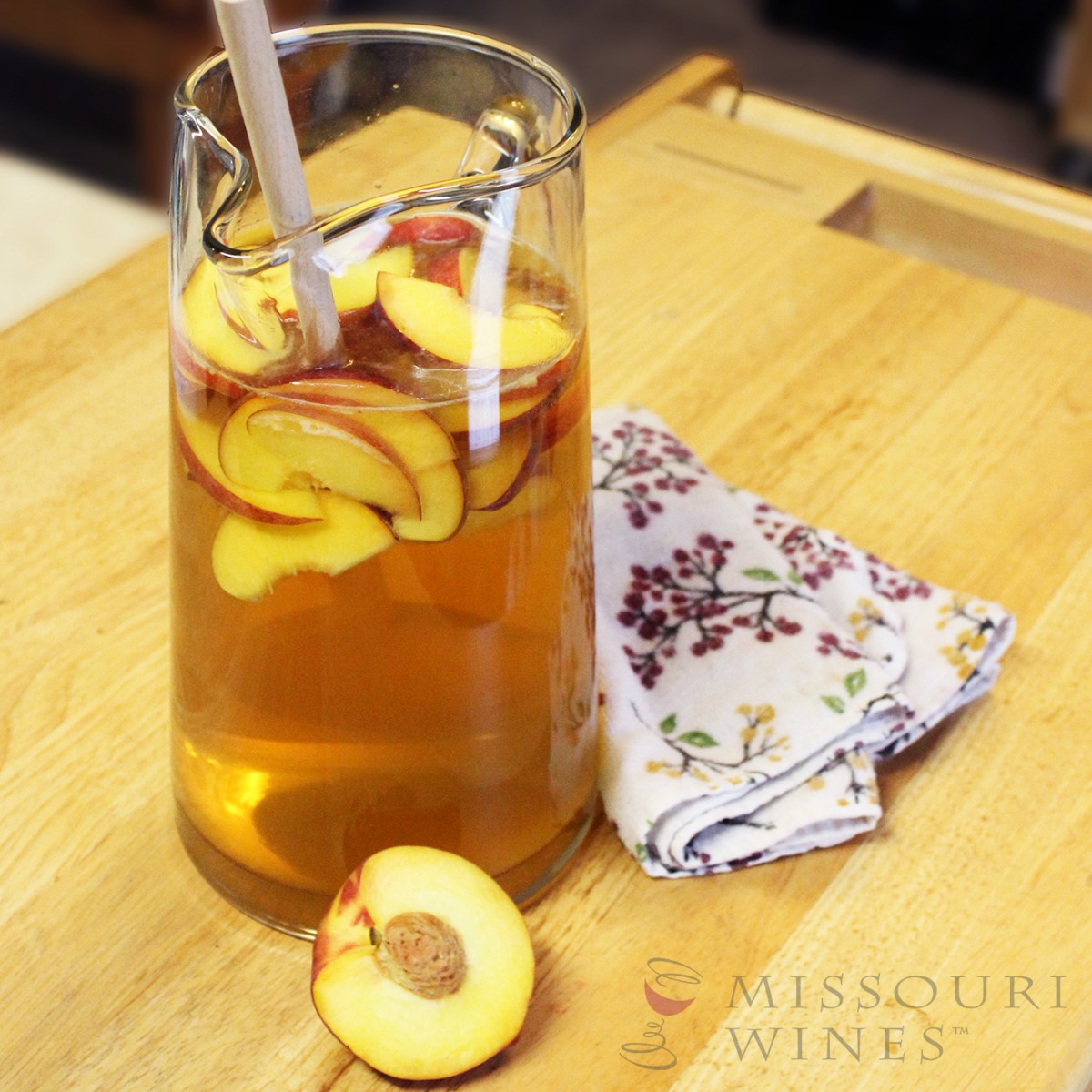 Wait; isn't all wine fruit wine? Not exactly. In the world (and lexicon) of wine, fruit wine is any wine made from fruit other than grapes. If you haven't experienced fruit wine, let's start your introduction.
Fruit wine breaks a lot of the "rules" of traditional wine. With grape-based wines you may get notes of other fruits such as citrus in white wines and berries in red wines, but when it comes to fruit wines they will taste like the fruit from which they are made. Peach wine tastes like biting into a fresh, ripe, sweet peach. Blueberry wine tastes like you popped a handful of blueberries in your mouth. Fruit wines are bursting with flavor and ready to be enjoyed in a variety of ways.
Sip them on their own, or if you like sangria, fruit wines are the perfect base from which to build delicious, flavor-packed sangria recipes. Try this recipe for Peach Vignoles Sangria or this one for Strawberry Wine Lemonade. Fancy yourself a bit of a mixologist? Fruit wine is a great addition to your tool kit for creating new, exciting cocktails.
If you love to bake, fruit wine can be your new secret weapon for making tasty desserts. Try replacing the water in your favorite recipes with fruit wine. This works especially well with brownies, even the ones from the box. You can also create an easy and quick glaze with fruit wine and powdered (AKA confectioners') sugar. Using a 1:2 ratio of wine to sugar, make as much or as little as you need and top any dessert for an extra special sweet treat.
Fruit wines are fairly common in Missouri wine country, but they aren't all that common elsewhere. Discover another reason to love local wine and look for Missouri fruit wines today!
These are just some of the wineries offering fruit wines across the Show-Me state: