September 20, 2022
Enjoying a bottle of Missouri wine is the perfect way to unwind, celebrate, make friends and countless memories. Once the memories are made but the bottle is empty, there are many ways to hang onto that bottle (or cork) and create a constant reminder of the fun times had over a glass of your favorite Missouri wine. Here are a few of our favorite ways to turn empty bottles and used corks into practical or decorative pieces in your home.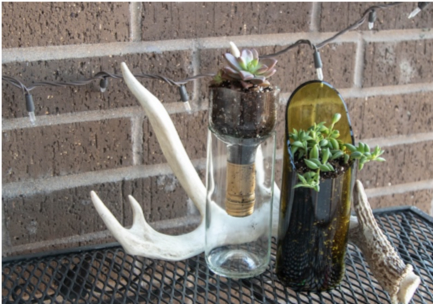 Do you have a passion for plants and wine? This fun-to-make planter is a beautiful way to showcase your empty wine bottles and grow succulents in your home or outside on the patio. Find the necessary materials and a step-by-step guide here.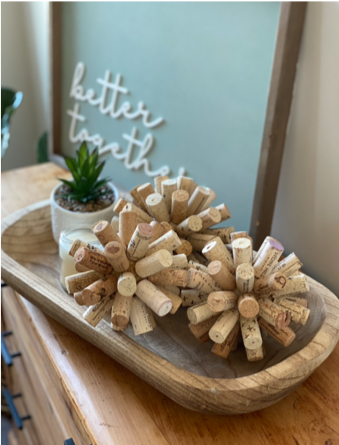 With a few materials and a little patience, you can create this unique piece with your stock-pile of old corks. Get ready to hear many compliments on the simple beauty this cork décor will bring to any space. Grab your materials, watch the video and get crafty with your corks. Find instructions here.
Keep the bugs at bay and add an elegant touch to your outdoor entertaining space. This quick upcycle DIY project is both practical, decorative and perfect for the wine lover who also loves the outdoors. Learn how to do-it-yourself here.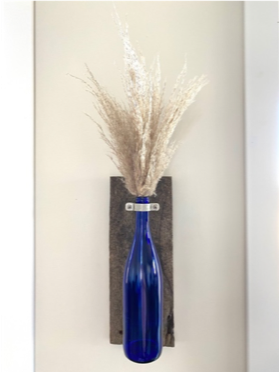 Only 5 steps stand between you and this simple yet elegant wine bottle vase hanger. The best part, once you have the hanger built, you can swap out a different wine bottle if you choose. Find all the details and how-to guide here.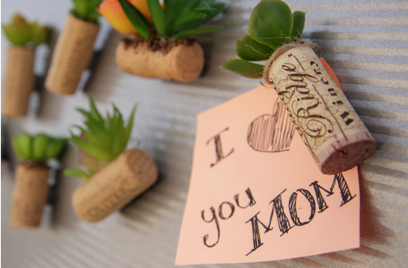 Turn your corks into practical (and fun) magnets to use on the refrigerator. Have some fun with it by adding faux succulents, flowers and more to give it your personal creative touch. Find inspiration and a list of materials here.
Empty wine bottles serve as the perfect vessel to use as oil and vinaigrette dispensers in the kitchen. With just a handful of materials, and some paint if you choose, you can have a set of your own and repurpose your favorite empty bottles.
Give these do-it-yourself projects a go and hang onto the memories created around your favorite Missouri wines. Tag us in your favorite projects on social media by using #MissouriWine or @missouriwine.