October 05, 2021
It's time to put that pile of corks you have saved to good use and up-cycle them into unique home décor. If you have been tossing those corks, start saving them!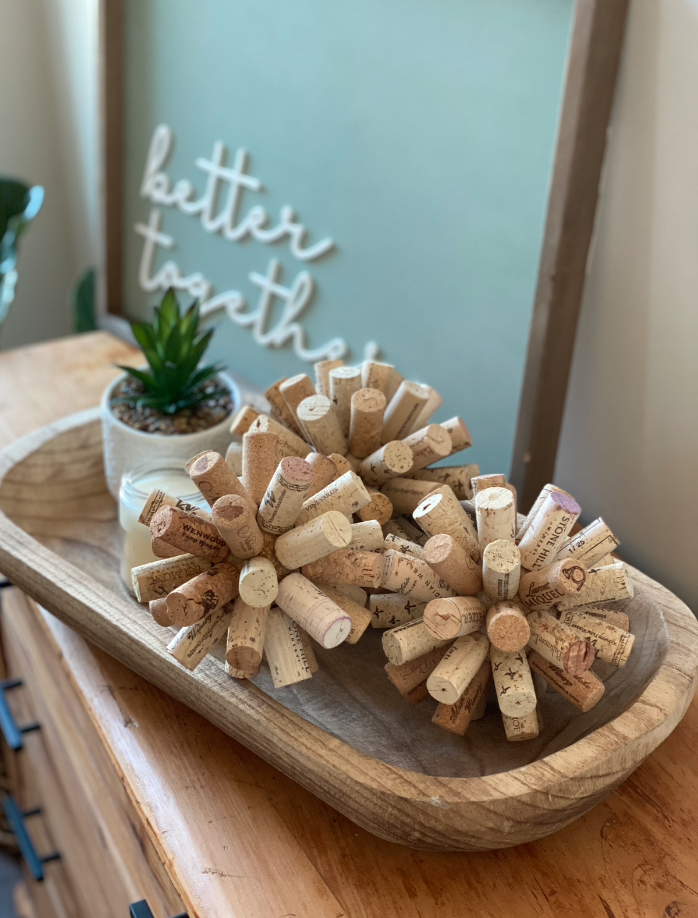 Materials:
3 foam or paper balls (varying sizes of your choosing)
75 Corks (collect more corks for larger sizes)
Acrylic paint (we used antique gold to blend with color of corks)
Paint brush
Hot glue gun
Hot glue sticks
Watch our step-by-step demonstration here:
Steps:
1.Paint foam balls (if needed) and allow dry-time. In the meantime, pour yourself a glass of encouragement to enjoy with your DIY.
2.Use hot glue on the end of each cork and place on ball. Mix the variety of corks and even place the stained end out to be visible.
Pro-tip: allow the hot glue to cool a second before placing the cork. Hold cork in place for 10 seconds to cure cork to surface.
3.Work your way all around the ball covering as much of its surface as possible.
4.Allow the glue to dry and then place on display.
5.Repeat these steps on multiple sizes, if desired.
6.Enjoy your recycled cork decor for years to come!
Snap a picture of the finished product and tag us on social media with #mowine.