March 10, 2022
Are you stumped looking for ways to reuse and upcycle those empty wine bottles? Here is a simple 5 step process to turn one of your favorite bottles into an elegant vase hanger with an industrial touch. Watch the how-to video below or follow these instructions.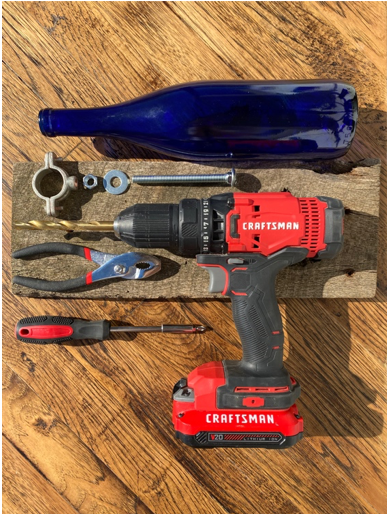 Materials
1 board (ours measured 15 x 5.5 inches)
3/8-inch x 4-inch carriage bolt
3/8-inch flat washer
3/8-inch hex nut
1-inch split ring hanger
Empty wine bottle
Picture hanging hardware
Tools
Tape measure
Pencil
Drill
3/8-inch drill bit
Pliers or 3/8-inch wrench
Phillips screwdriver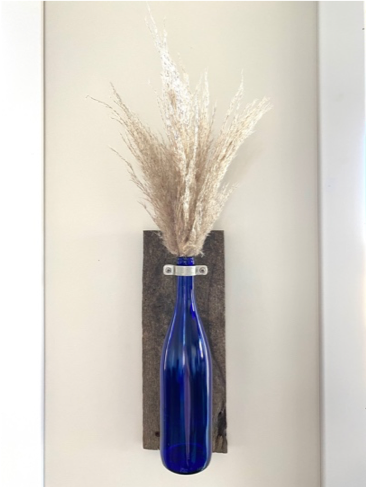 Instructions
1.Measure and mark the center of board and desired location of mounting the bottle on the board. Drill a hole through the board at this mark.
2.Place the bolt through the board so that the threaded end comes through the front. Add the washer to the bolt and begin threading the nut. Tighten the nut until firm.
3.Thread the split ring hanger onto the bolt until the butt of the bolt is flush with the inside of the ring.
4.Loosen the screw(s) on the split ring hanger and add the wine bottle. Tighten the screws until wine bottle is secure.
5.Add your desired picture hanging hardware on the back. Hang, style and enjoy!