Experiences are Richer with Chardonel
April 01, 2021
Printer Friendly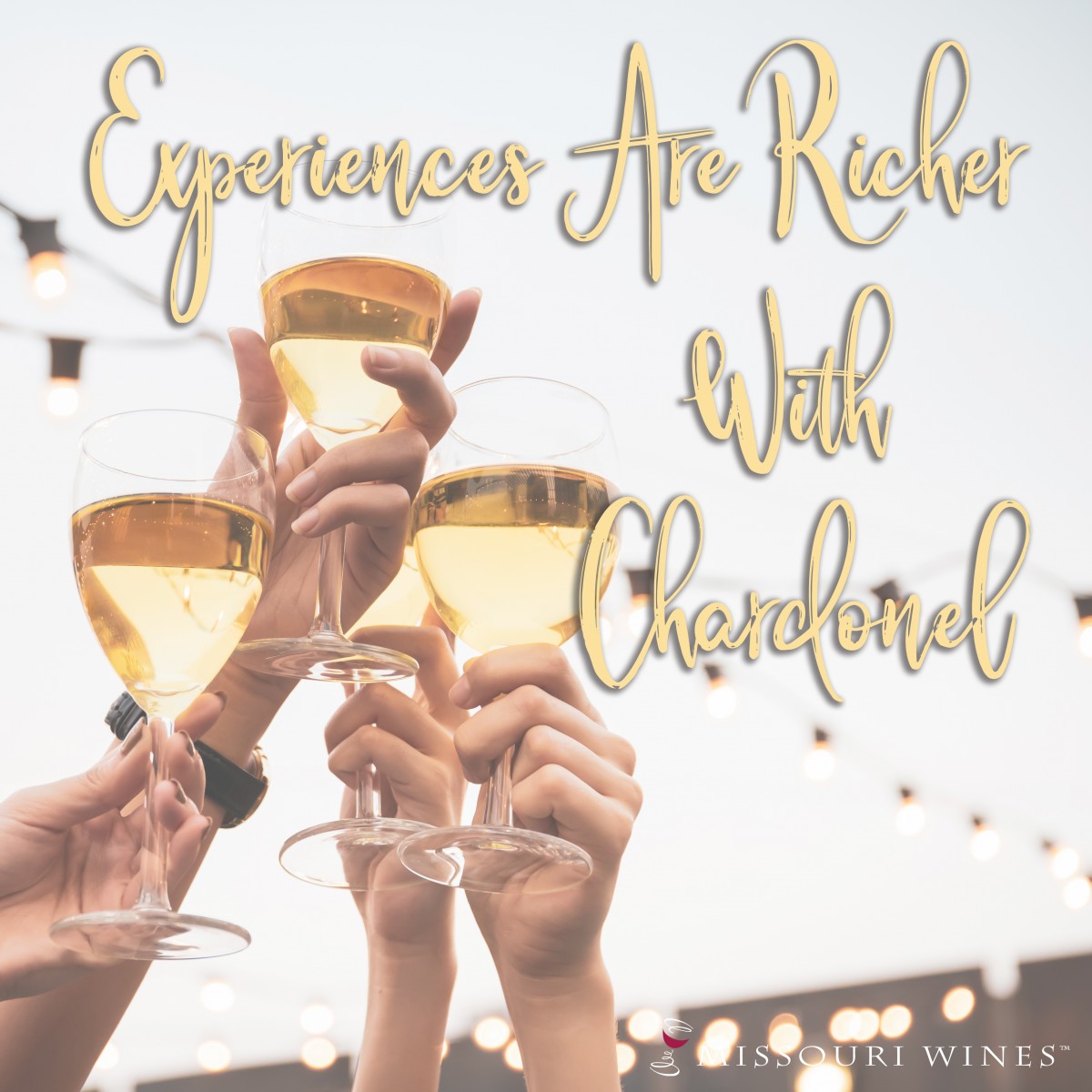 Days are getting longer and warmer, and green grass is peeking out in spots across the Show-Me State. These welcome changes have wine lovers looking forward to enjoying their favorite Missouri wines in the beauty of the outdoors. As many make the seasonal transition from warming red wines to crisp white wines this April, indulge in Chardonel, the Missouri varietal that makes experiences richer.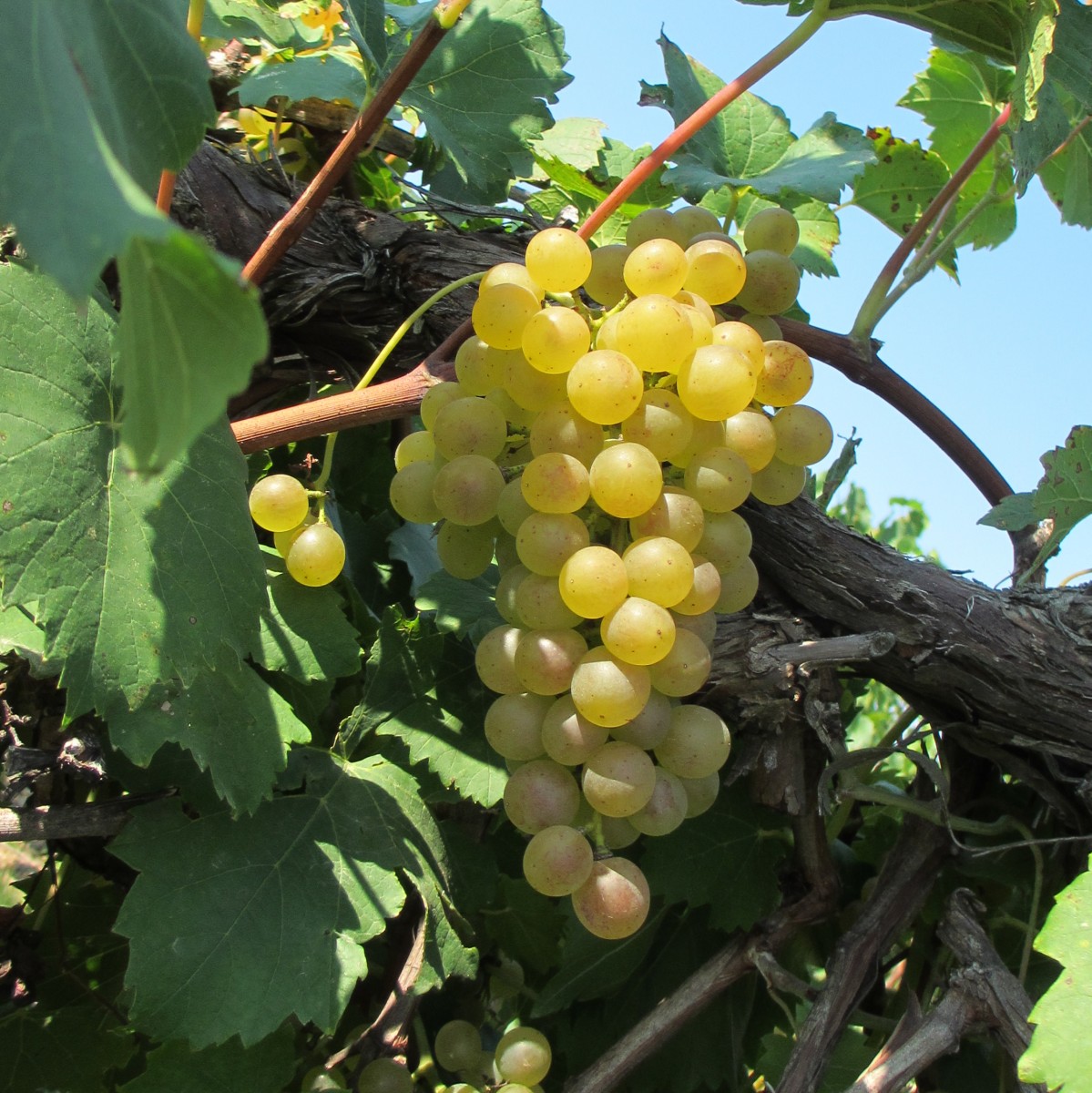 Chardonel is a French-American hybrid varietal, the result of a cross between popular Chardonnay and Missouri varietal Seyval Blanc. Chardonel accounts for roughly 7% of Missouri's grape production, and this varietal is grown on 123 acres across the state.
Chardonel grapes produce a dry, full-bodied white wine. Tasting experiences are richer with Chardonel, as winemakers often ferment this varietal in oak or stainless-steel barrels for unique flavor profiles. Depending on the winemaker's preferences and goals for the wine being produced, Chardonel can exhibit notes of toasty oak, rich butter or refreshing citrus. Beyond bottling this luscious varietal on its own, Chardonel is often selected by winemakers to enrichen white wine blends.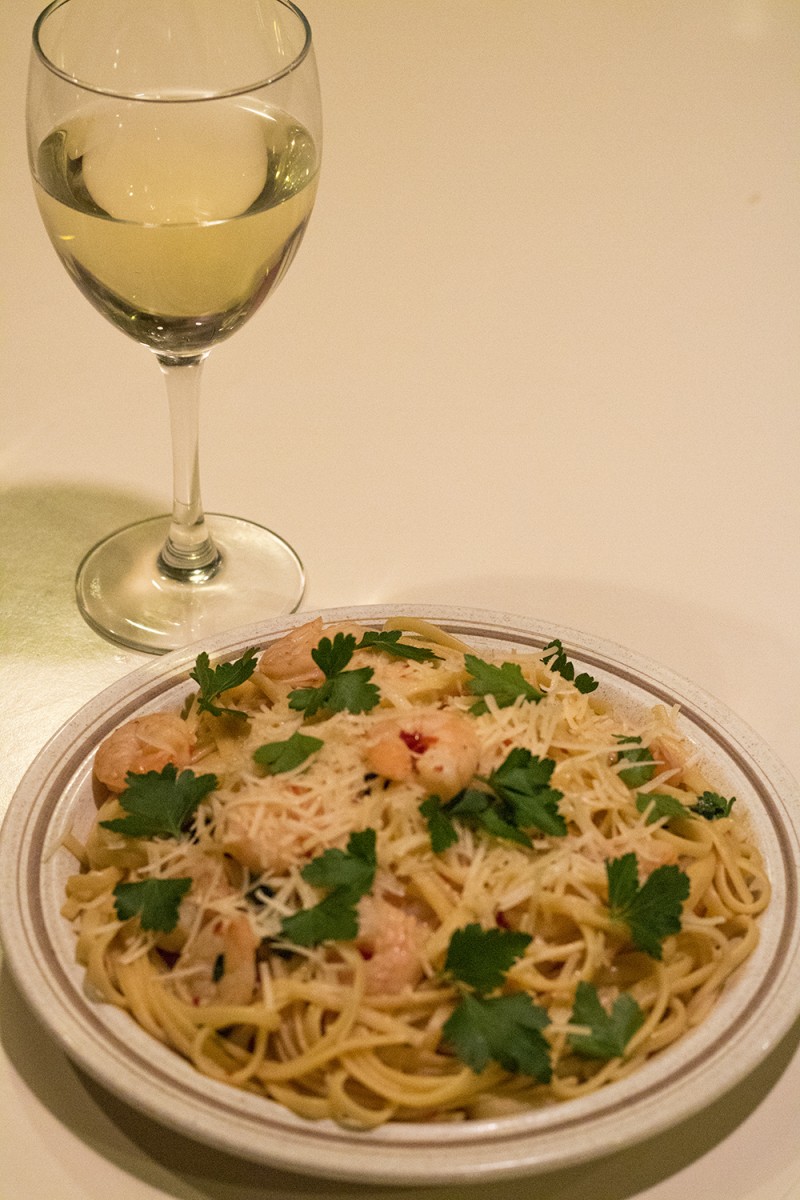 When selecting a wine for your next gathering or special meal, look to Chardonel. This varietal is the perfect menu matcher and pairs well with nearly every course. Almonds and creamy white cheeses found on springtime charcuterie boards are complemented by rich Chardonel. Entrées like grilled chicken, smoked pork and halibut pair well with this varietal, as do pesto and cream sauces. Satisfy your sweet tooth by pairing Chardonel with shortbread cookies, banana bread or vanilla cake. Want more inspiration for food and Chardonel pairings? Check out our infographic gallery.
Chardonel is also an excellent addition to your favorite recipes and enhances the flavor of a variety of dishes, including butterscotch blondies, sharable fondue and seafood pasta. Winetails like our Moscow Mule variation and the Stargazer wine cocktail are great recipes to incorporate Chardonel into other sipping experiences and appreciate the versatility of this classic varietal.
Whether you choose to enjoy Chardonel on a sun-soaked patio in Missouri wine country, paired with a freshly-cooked meal, or incorporated in a recipe, you're sure to find that your experiences are richer with every sip of this stunning varietal. During April, celebrate Chardonel Month with Missouri Wines.