Left Section
CONCORD
OVERVIEW:
Concord is an American grape that was selected from the wild in the mid 1800s. Its name is appropriately chosen from its area of origin, Concord, Massachusetts. This varietal produces medium-sized clusters of large berries. It is considered a 'slip skin' grape because its skins is easily separated from the pulp during the winemaking process. Concord is celebrated during the month of July. 
PRONUNCIATION:
kaan - kord
Acres in Missouri:
6.6% - 111.9 acres
Flavors or tasting notes:
Imagine the tastes and aromas that can be enjoyed in a glass of traditional grape juice and you can depict what will be found in a glass of Concord. This sweet red wine often presents a candy-like sweetness with notes of jam.
Taste Profile:
Robust medium-bodied wine that is soft and balanced
Ideal Serving Temperature:
Chilled to 45°F
Food pairings:
Cheddar, aged cheeses, orange chicken, pork chop, barbecue beef, spicy seafood, candied nuts, nutmeg, figs, poached pear, grape pie, peanut butter
Recipe ideas:
 Sweetness Scale: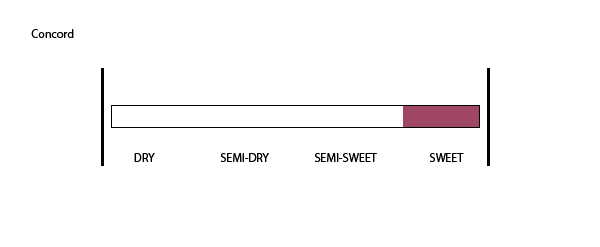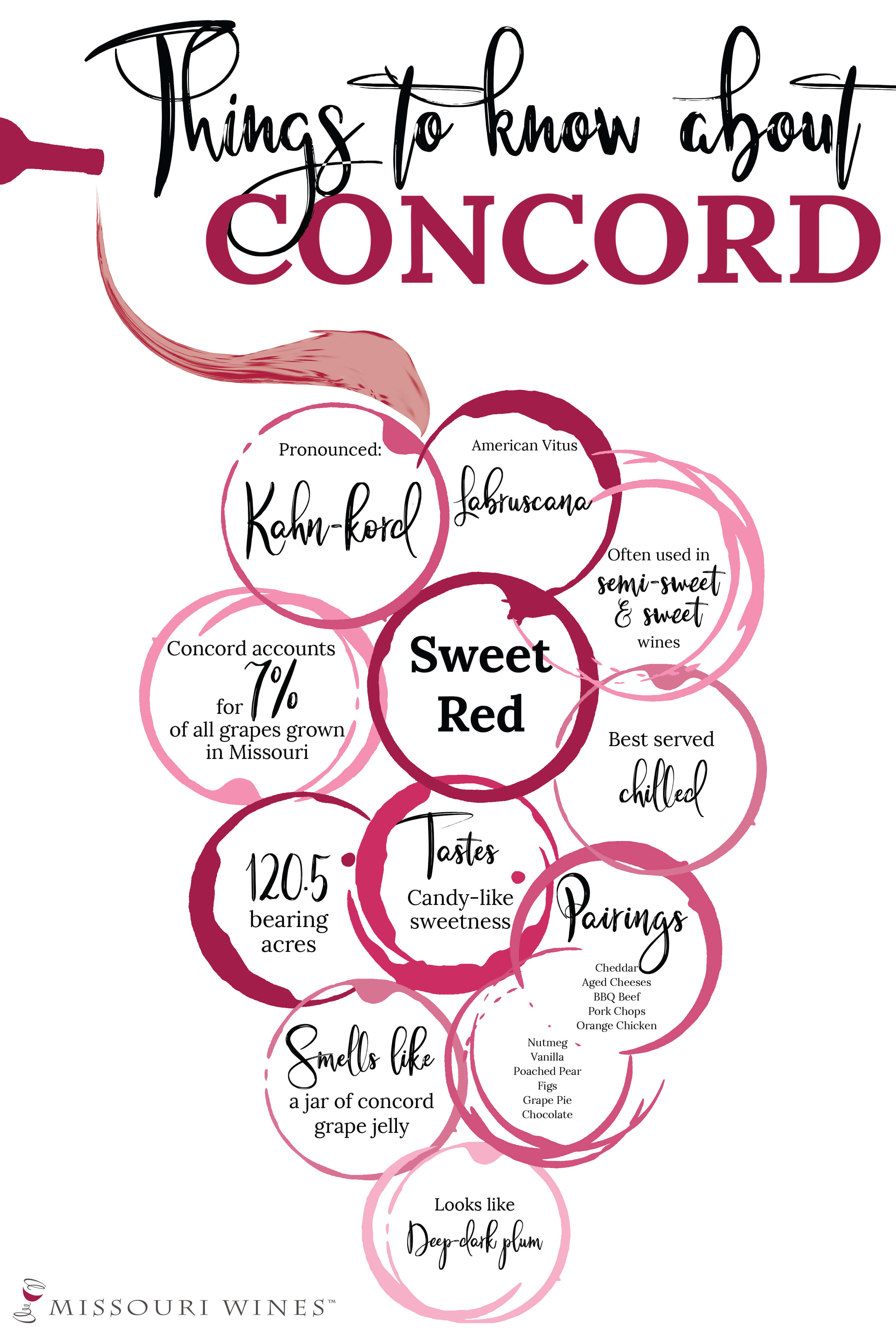 Right Section
PORT STYLE
OVERVIEW:
The term "Port" refers to a specific style of wine made in Portugal. However, many Missouri wineries offer products made in a similar style. These sweet, fortified, dessert wines are often made using Norton, the Missouri state grape. Brandy (distilled wine) is added to the already fermenting grape juice. The high alcohol content of the brandy halts the fermentation process, resulting in a product that is both sweet and high in alcohol content.  
Ideal Serving Temperature:
Slightly below room temperature 60-65 °F
Food pairings:
Blue cheese, aged cheddar, root vegetables, chocolate, apricots, nutmeg, cinnamon