Vidal Blanc: Summer's Go-To Pair
June 19, 2018
Printer Friendly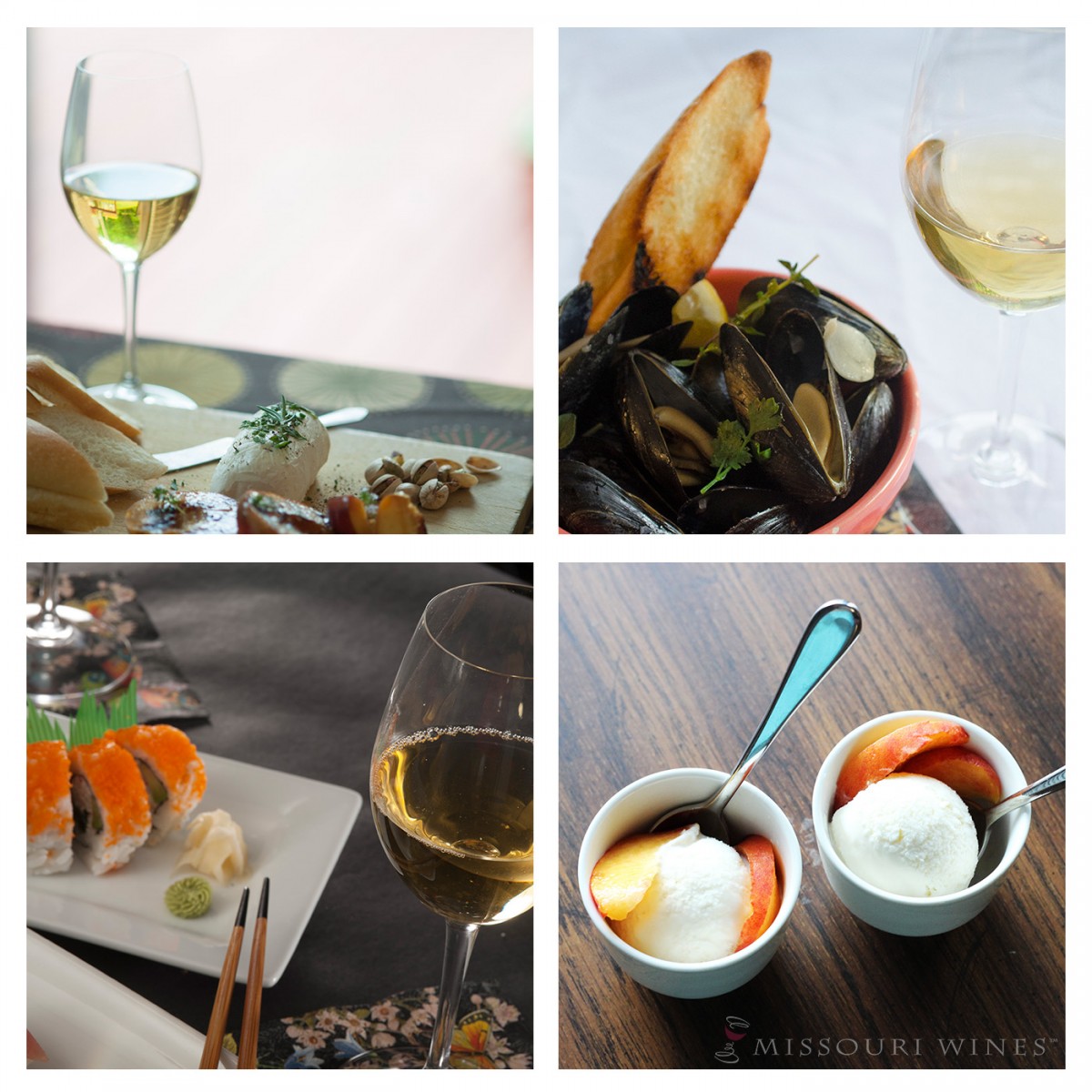 Missouri's refreshing white wine, Vidal Blanc, is the perfect choice to pair with a long list of summer favorites. The majority of Vidal Blanc wines you'll find in the Show-Me state are dry or semi-dry, have bright and crisp acidity, and are the ideal match for lighter foods popular during hot Missouri summers. The warmer temperatures of summer make it hard to imagine eating heavy, rich foods. Light and fresh dishes take center stage this time of year. Vidal Blanc should definitely be your summer go-to wine for sipping at the dinner table!
Take your meal to the next level by pairing these foods and flavors with a glass of Missouri Vidal Blanc!
Salads – Especially when citrus is involved
Grilled Chicken – There's nothing boring about this combo
Seafood – The more lemon, garlic and butter, the better
Sushi – Seaweed can be a challenging pairing, but Vidal Blanc is up for the task
Light Cheeses – Think goat cheese, mozzarella, cream cheese
Bright Herbs – We see you, pesto-lovers
Fresh Vegetables – Whether you dip them or grill them
Fresh Melon – Talk about a delicious treat to beat the heat
* Bonus* Try making these delicious recipes using Vidal Blanc!
Cheers to a refreshing and tasty summer with Vidal Blanc!