June 16, 2016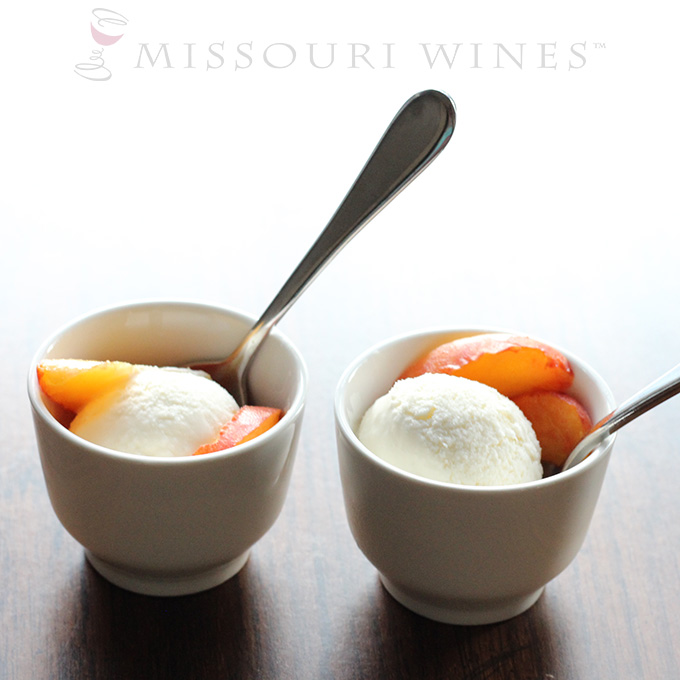 Prep time- 5 minutes | Total time- 3-4 hours 
Servings- 3-4 
Ingredients- 
¾  cup        dry, fruity Missouri white wine (We used a Vidal Blanc)
4 tbsp        super-fine sugar (find it in the baking aisle or make it)
1 ¼ cup    heavy whipping cream 
Directions-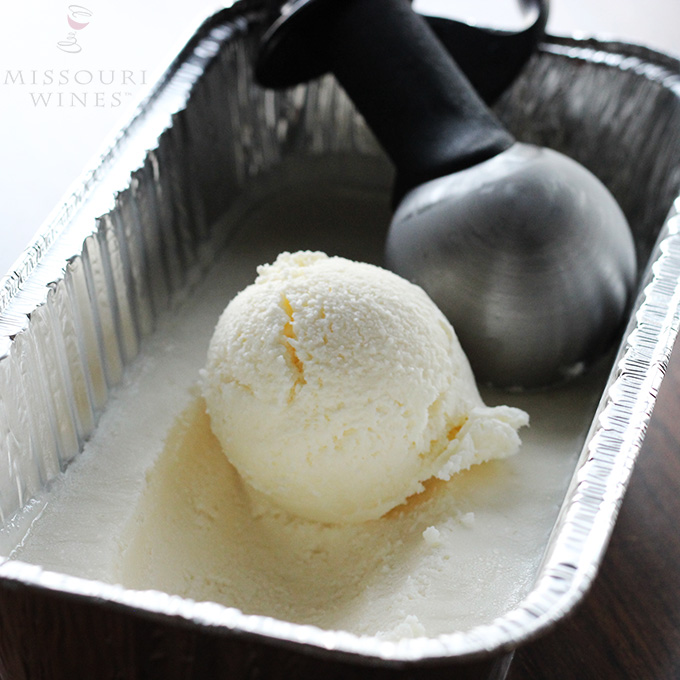 -    In a medium mixing bowl, whisk the super fine sugar into the wine until completely dissolved.
-    Slowly whisk the cream into the wine and sugar mixture until it begins to thicken, about 2-3 minutes. 
-    Pour the mixture into a freezer safe container.
-    Freeze for 3-4 hours.
-    Scoop and enjoy. Try topping with fresh fruit for a little extra refreshing goodness. 

*Note: If you choose to use a sweeter wine, decrease the amount of sugar added to taste.