August 24, 2021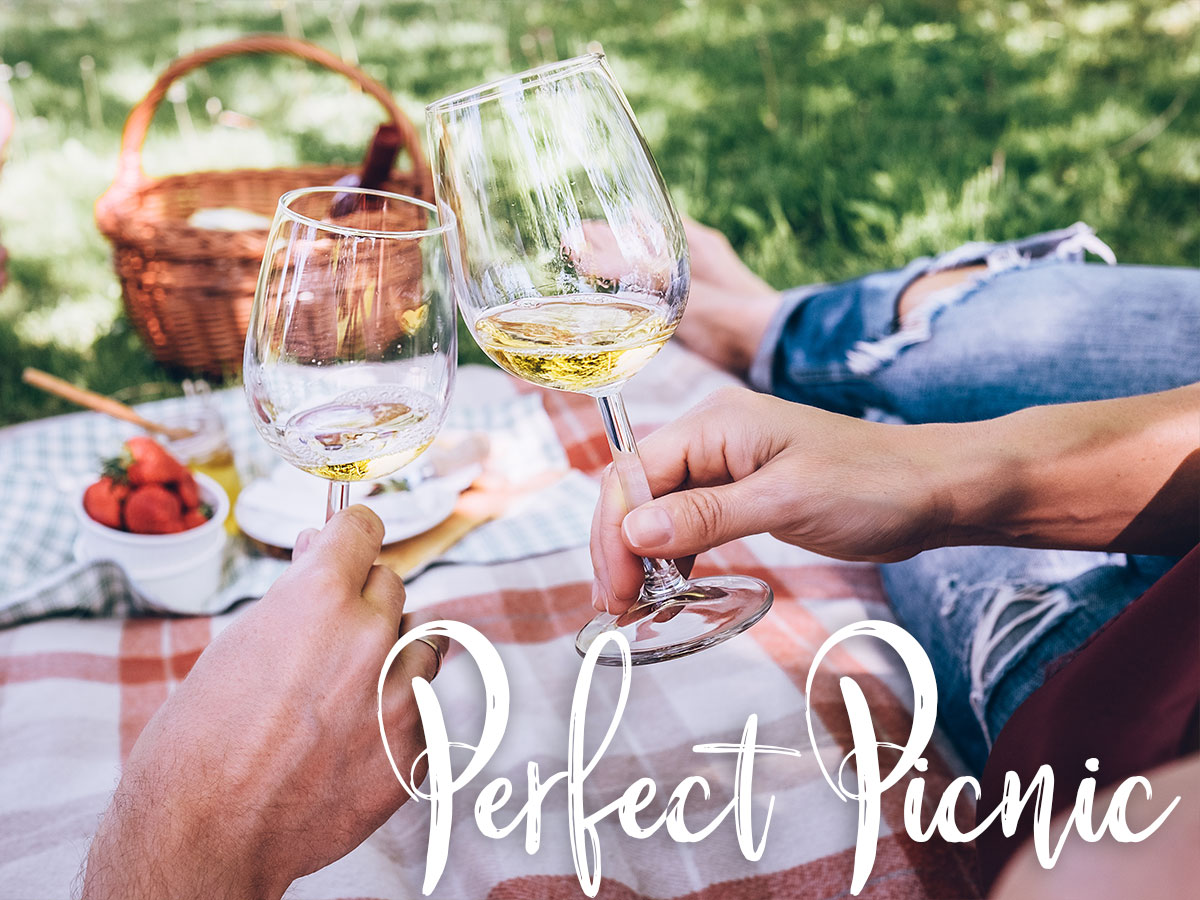 Picnics are a great way to enjoy your favorite Missouri wine. Pick some pairings, pack a basket and join your family and friends for some al fresco dining and lasting memories. Use this list to start packing.
Missouri wine – Not only is Missouri wine the perfect addition to your picnic basket, but 25 Show-Me State wineries welcome picnics on their grounds.

Finger foods – Picnics are the perfect time to eat with your hands. Pop-able snacks, which can be enjoyed sans utensils, keep your picnic basket light. Chips and dip, veggies, charcuterie boards, delightful deli meats and cheeses, sandwiches, crackers and more all make great additions to any picnic meal.

Frozen fruits – Not only are frozen fruits refreshing on a summer day, but frozen grapes can cool your wine without watering it down.

Safe sauces – If you're picnicking on a warm day, remember to pack safe sauces and food items. Certain sauces like mayonnaise can spoil quickly if not kept cool. Pesto, hummus and mustard are some great alternatives.

Keep your cool – Speaking of spoiling, be conscious of more than just your sauce choices and bring a proper cooler for any food that requires refrigeration. Only bring as much of the perishable food as you expect to eat to minimize food waste, and always check to make sure your cooler has kept your food at a proper temperature before you snack.

Cheese please – Cheese is a picnic staple. From soft cheese to hard cheese, there is certainly a cheese that pairs perfectly with your favorite Missouri wine. If you're unsure which cheese to pair, check out our cheese pairings before you pack.

Useful utensils – Everyone remembers to pack the food and drinks, but sometimes we can forget the utensils. Make a "picnic pack" to have on standby with cutlery, a bottle opener, cutting board, knives, napkins, serving platters and baggies to store any safe leftovers.

Non-breakable necessities – Speaking of picnic packs, picnicking pros keep unbreakable glassware and plates, which can be thrown in the basket without worry.

Blanket and basket – Baskets and blankets are key essentials to the perfect picnic. Blankets should be sturdy yet washable. Baskets need to hold all your picnicking supplies, of course, but some picnic baskets also are insulated or have a cooler included. Make sure you have a plan to tote perishable food safely to and from your picnic site.

Clean-up crew – Picnics are a great chance to get outdoors and enjoy time with family and friends, but you don't want to ruin your favorite spot for the next person. Be sure to clean-up the area before you leave. Pack a small trash bag for any used disposable plates, napkins or cutlery, food wrappers, leftover food that isn't safe to store, etc. Don't forget wet wipes to wipe down your hands and any dishware which you're taking home.
The only thing left to do is schedule your outing. Be sure to use #MoWine to share your pictures of your perfect picnic!