October 05, 2020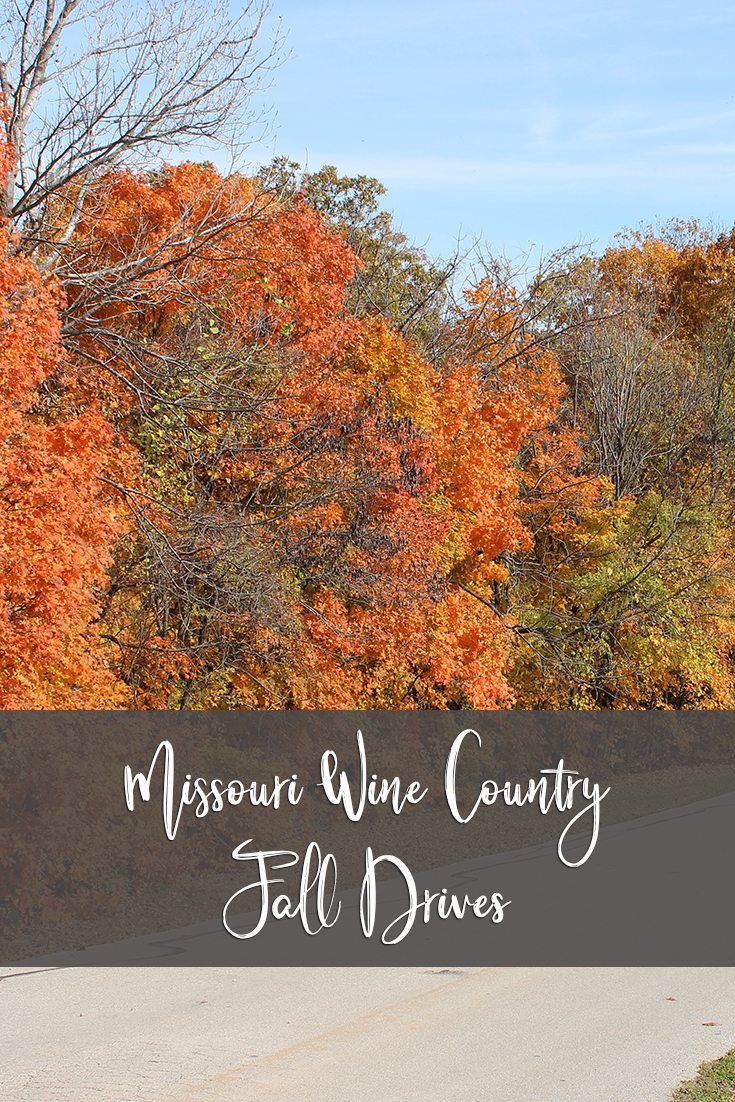 Fall is the perfect time to visit Missouri wine country. Crisp days and fall foliage call for a visit to scenic Missouri wineries where you can sip award-winning wines and gaze upon breathtaking sights. Traveling to Missouri wine country in the fall is just as mesmerizing as the wines you'll enjoy when you arrive. The Show-Me State brings out its finest fall colors for display along the state's rolling hills and highways - when planning your next visit to a Missouri winery, make sure to include these scenic drives.
Highway 94 south of St. Louis weaves through the United States' first American Viticultural Area (AVA) and is dotted with award-winning wineries.
Highway 100 between Hermann and New Haven is sure to impress with a scenic view of the Missouri River and historic wineries.
Highway 24 north of Interstate 70 and east of Kansas City is laden with welcoming wineries and countryside views.
Historic Route 66 is known as the "mother road" and will lead travelers on a historic journey sprinkled with wineries.
(Southeast)
(Southwest)
Make the most of your fall trips in Missouri wine country by taking advantage of the Missouri Winery Visitors Program (MVP), where you can be rewarded for your exploration of the state's 125+ wineries. Click here to learn more about MVP and register today!
Grab the latest edition of the Missouri Winery Guide and take one of these scenic fall drives around Missouri wine country.