March 30, 2023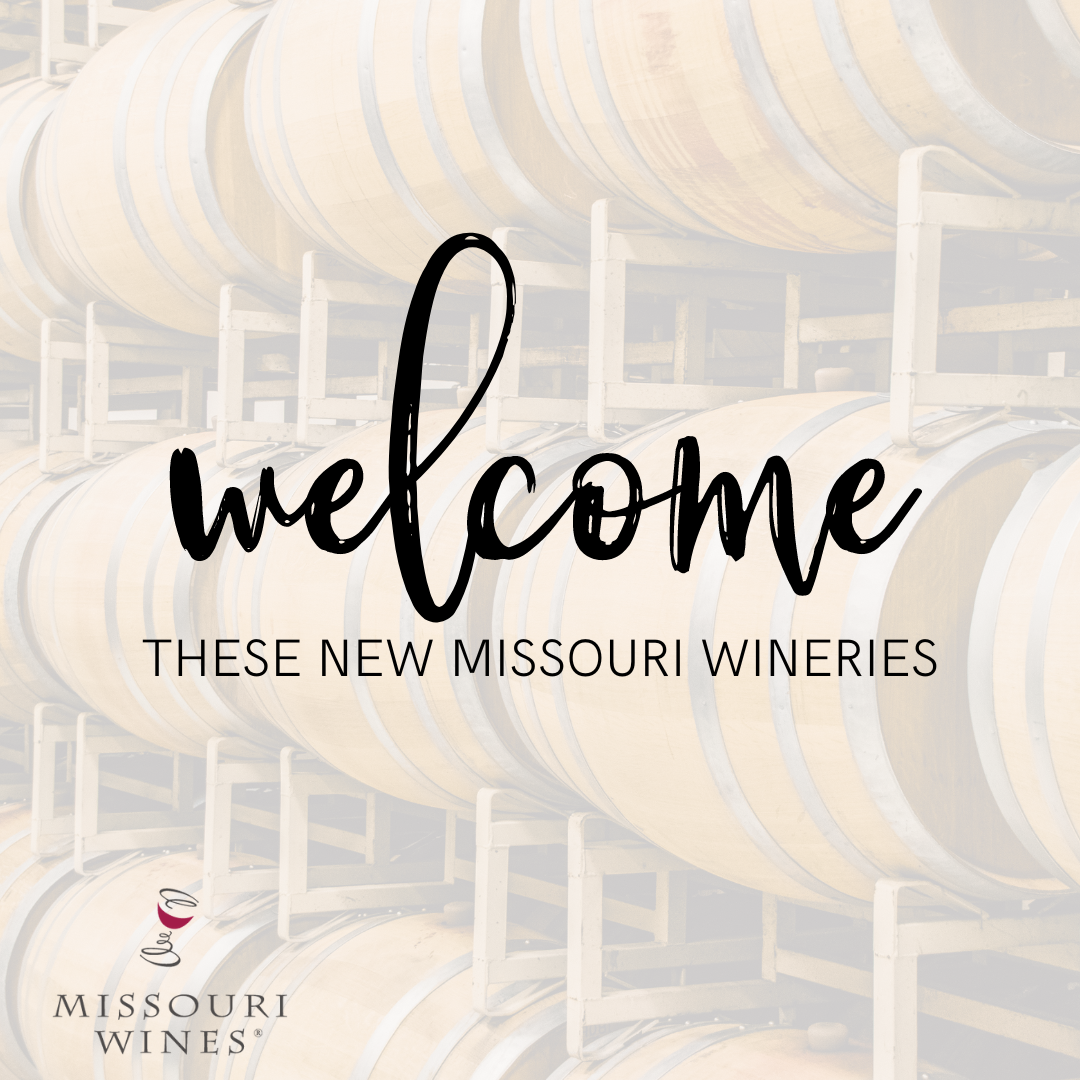 There is no shortage of wineries and vineyards to sip Show Me State wines. With a long-history of offering diverse and exceptional experiences to wine aficionados throughout the state, we're happy to welcome six more Missouri wineries — each with their own story and specialty — to the Missouri Wine family this year. Learn more about what makes the newest Missouri wineries unique.
Beckett's Winery
515 1st St., Glasgow, MO 65254
Enjoy a sip of Beckett's wine from their deck looking out over the Missouri River. In a charming river town, with delightful scenery and a relaxing atmosphere, Beckett's Winery is a must-visit. Enjoy their delicious selection of cheeses and snacks to pair with your favorite glass of wine and stunning riverside vistas.
Fountain City Winery
1409 W 11th St., Kansas City, MO 64089
Visit Fountain City Winery in the artsy West Bottoms District, Kansas City, Missouri. Fountain City Winery boasts a fun, industrial-style space, a great atmosphere and awesome wine. The owners, Jay and Melissa, met at a winery and the couple share their love for Missouri wines with patrons.
11822 Elm Road, Carthage, MO 64836
Pennington Wines is uncomplicated, elegant and passionate. The small, family-owned winery's mission is to inspire while nurturing quality grapes to make quality wine — one vineyard, one vine and one glass at a time. Pennington Wines is striving for perfection, and every glass tells a story.
Persimmon Ridge Vineyards Winery
7272 Sheppard Dr., Barnhart, MO 63012
Persimmon Ridge Vineyards Winery is perched on a ridge at the end of a winding country road in Barnhart, Missouri. The locally owned, family-operated winery offers guests a quiet experience at their four-season tasting area. Not only do they offer flavorful wines, Persimmon Ridge often hosts local music and other events. The venue is available to rent for special events like weddings and private parties.
Prairie Barn Winery
17301 State Route B, St. James, MO 65559
Get your kicks off Route 66, at the Prairie Barn Winery and Christmas Tree Farm. Taste their delicious wines in their historic barn just three miles from St. James, Missouri. Relax on their deck and patios overlooking the evergreen trees and vineyards and let Prairie Barn bring you joy no matter the season.  Take the trolley too, to travel safely and in style!
34 Reserve Cellars Lane, Hermann, MO 65041
Located on the historic Hermann Farm, guests can enjoy tastings in the former press house and cellars of George Husmann. Husmann, known as the "Father of the Missouri Grape Industry, built the cellar in 1847.
90 Main St, Holt, MO 64048
Enjoy a true farm-to-table experience at Walnut Creek Winery in Holt, Missouri. They are dedicated to crafting great wine from their family-and-friend owned vines from small farms throughout Missouri. They believe that every bottle of wine will be a culinary adventure.
604 Nebraska Ave Columbia, MO 65201
Waves Cider Co. focuses on approachable, heritage-style cider with a lower sugar content than you see in most stores. The award-winning, mid-Missouri establishment is proud to have planted nearly 500 trees in their orchards. The owners, Judon Ball and Andrew Sharp, have long dreamt of creating a living library of heirloom apples.
Explore more wineries and find new favorites! Share your travels through wine country with us by tagging @missouriwine and #missouriwine.