Vignoles, The Essential Experience
August 03, 2021
Printer Friendly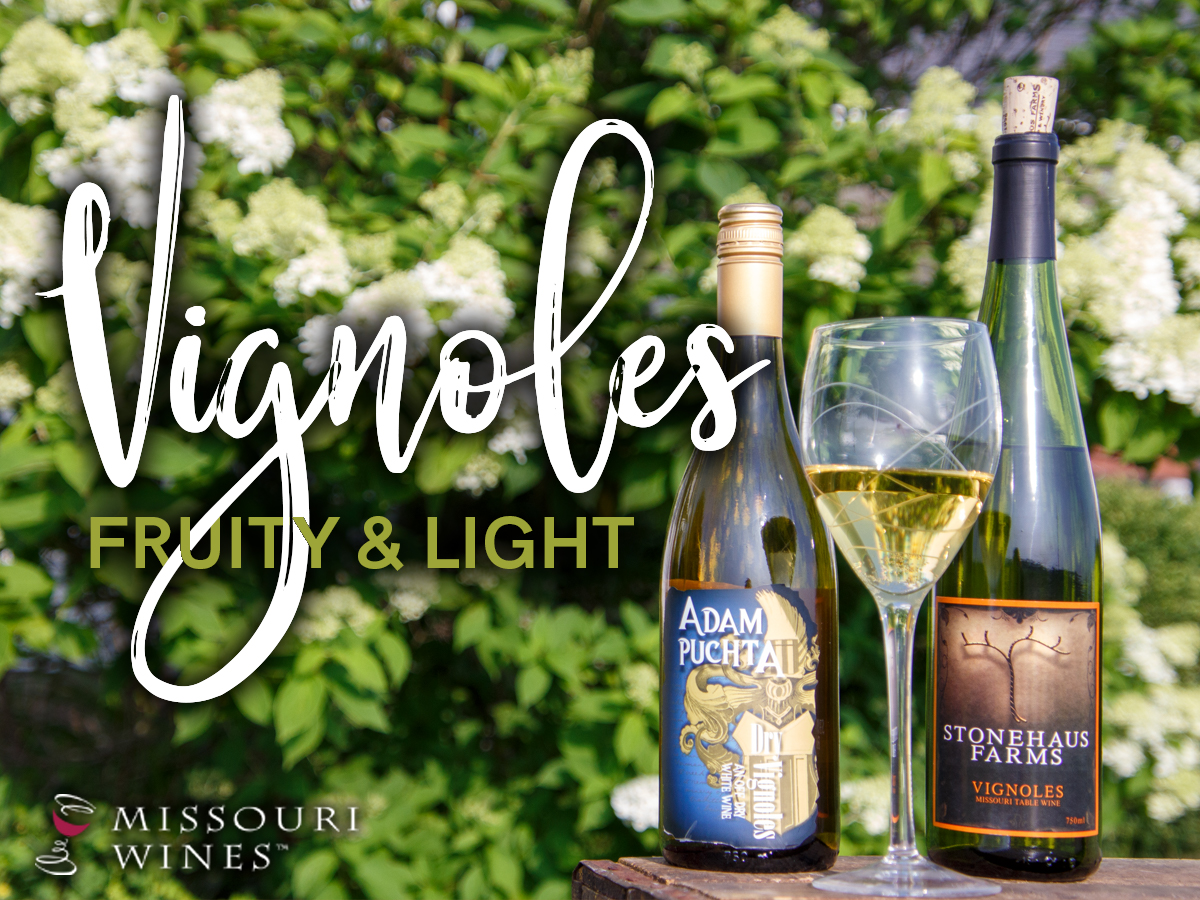 Vignoles — it's fruity, it's light, it's the essential Missouri wine experience. This hardy hybrid grape is celebrated each August during Missouri's Vignoles month.
August is the perfect time to try a sip of this refreshing white wine. There are more than 250 acres of Vignoles vines in the Show-Me state, and this popular variety is noted for its versatility. From dry to sweet and even late-harvest dessert wines, Missouri winemakers can put their own spin on this great grape.
No matter the style, Vignoles (pronounced veen-yole) is known for its fruity, tropical and sometimes floral aroma. It tastes fruity and light with notes of pineapple, apricot, peach or citrus.
Vignoles is an equally versatile variety when it comes to pairing. Its crisp taste pairs well with a variety of flavors and meals, and it is sure to please every palate. Try pairing a bottle of Missouri Vignoles with any of these:
-Fresh fruits such as apricots and strawberries
-Swiss cheese and pepper jack cheese
-Asian chicken and buffalo chicken
-Pork ribs
-Mexican food
-Seafood curry
-Dishes with chili spices, ginger and chutney
-Crème brûlée and cheesecake
Also, try these refreshing summer bites: berry mint Vignoles pops, 5-ingredient raspberry sorbet, and peaches in wine.
With Vignoles' ability to please any palate, it's a must-have variety for all Missouri wine enthusiasts. Vignoles is the essential experience.