Lift your spirits at these Missouri wineries
June 16, 2022
Printer Friendly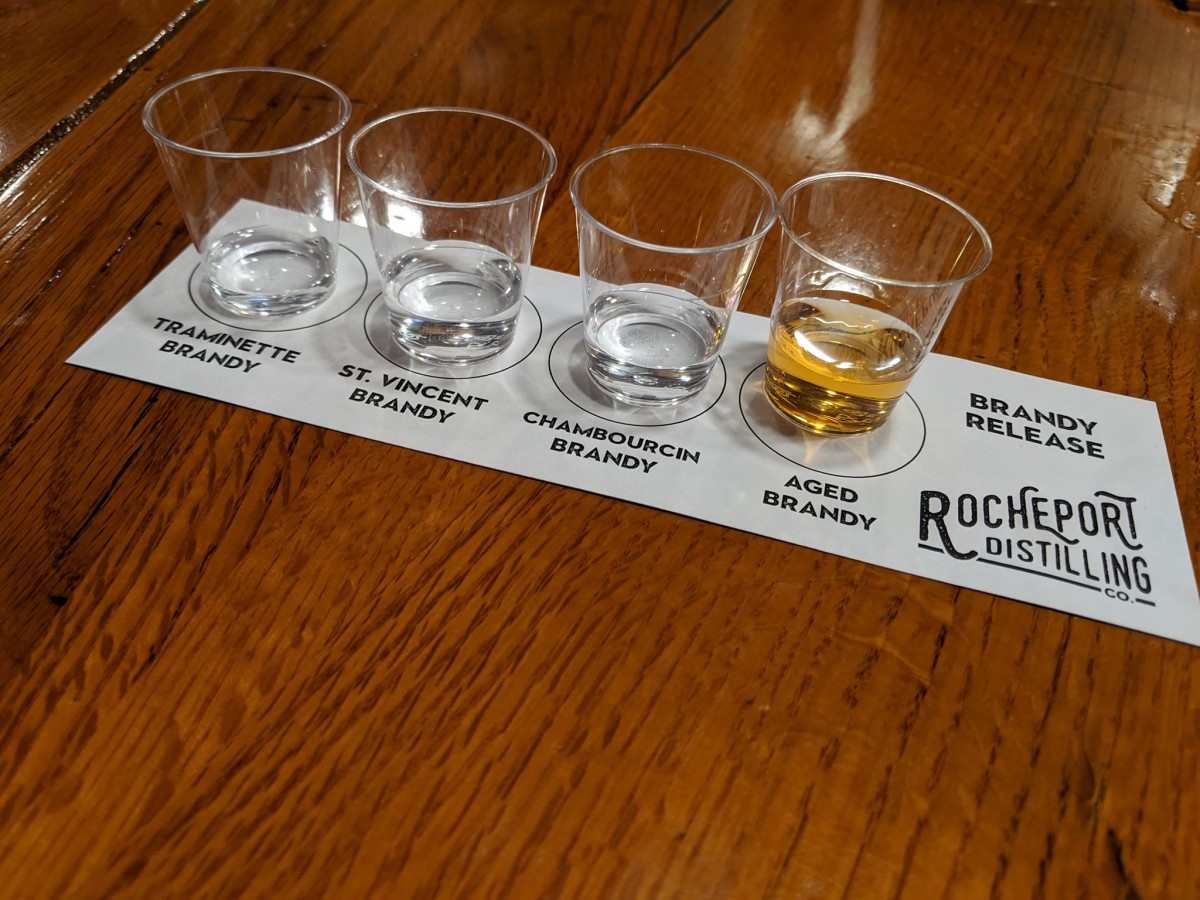 Missouri's talented grape growers and wine makers are well-versed in the art of creation. It won't surprise you that several of these wineries have also taken up the skill of distilling. Don't miss out on the chance to try Missouri wines and Missouri-made spirits in your travels through wine country. Here's a list of wineries with winemakers that also distill or partner in distilling:
Les Bourgeois Vineyard at the Blufftop at Rocheport has a sister distillery with several brandy offerings. They make wine featured brandies such as Traminette Brandy, Chambourcin Brandy, St. Vincent Brandy, as well as an Aged Brandy.
In last year's Missouri Wine Competition, Montelle Winery's Napoleon Finest Missouri Brandy took home Best of Class in the distilled category. They also create Grey Owl, a premium fruit brandy, Grappa and Peachy Brandy.
The LeRoy family of winemakers, brewers and distillers create all sorts of high-quality beverages to enjoy in Hermann at Hermannhof Winery, G. Husmann Winery, Tin Mill Brewery and Black Shire Distillery. The distillery has a large selection of spirits including bourbon, whiskey, gin, vodka and fruit brandy. Visit all three near the corner of Gutenburg and West 1st Street. 
You can find fine wines in the Missouri Bootheel, but especially at Crown Valley Winery in Ste. Genevieve. Their selection goes beyond wine. Their spirit list includes a variety of moonshines and vodkas, as well as a staple gin and whiskey to add to your collection.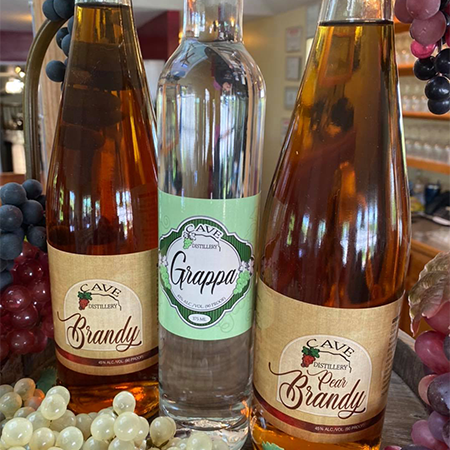 Also located in the Ste. Genevieve, Cave Winery is proud to make Missouri wines and even more. Stay tuned this summer for the release of their brandy and grappa.
Windy Wine Company & Distillery
Distilled spirits add on to the unique and flavorful wines created by Windy Wine Company in Northwest Missouri. Although they aren't out yet, stay tuned for the Keesaman family offerings coming up later in 2022.
Cheers to the talented beverage craftsmen and women in Missouri. Travel and try! Share your findings with us on social media by tagging @missouriwine and #missouriwine.