March 06, 2023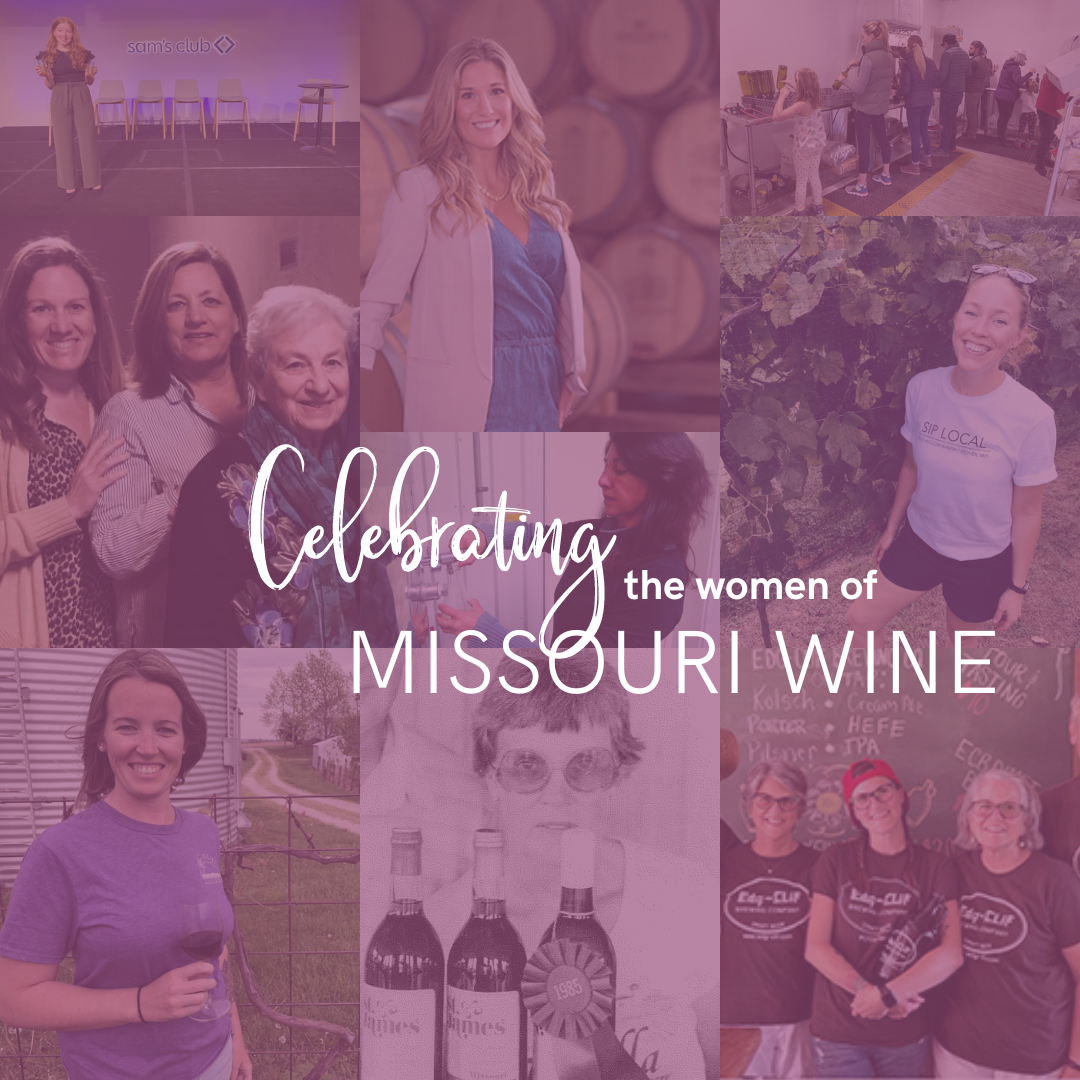 Cheers to all the wine women in Missouri! To celebrate Women's History Month during March, we are highlighting some of those fantastic females that keep this industry going.
Sarah Schmidt is a jack of all trades when it comes to Baltimore Bend Vineyard. From marketing to sales, and grape growth to wine production, she does it all. Her education in enology from Washington State and agricultural journalism from the University of Missouri laid a strong foundation for her role. Winemaker way link
Another winemaker, found at Cave Vineyards near Ste. Genevieve, is Luzaan Bahr. She grew up in South Africa and studied wine in college. She made her way to the states, worked at wineries in Oregon where she met her husband Nathan, who grew up in St. Genevieve. They moved to Missouri during the pandemic. Nathan assisted Cave Winery for years with harvest and production, she found a home in the same winery and now is the head winemaker.
Don't miss a chat with Katy Dale the next time you're at Dale Hollow Winery in Stover. She has studied wine internationally and she brings that experience to fruition in their vineyard and winery. Beth Dale, Katy's mother-in-law, is an artist whose art is featured on all of their wine bottles.
The passionate work of the ladies from Edg-Clif Vineyards and Winery is well noticed by all who visit and enjoy their products. Sisters, Cyndy Keesee and Steffie Littlefield, keep their multi-generational family farm vineyard in a class of its own. Steffie leads in managing the vineyard and Cyndy is the winemaker. Their craft brewery is run by a woman as well, Rachel Fry. When it comes to the family business, all levels are involved – even down to nieces and grandnieces, pictured here.