May 10, 2022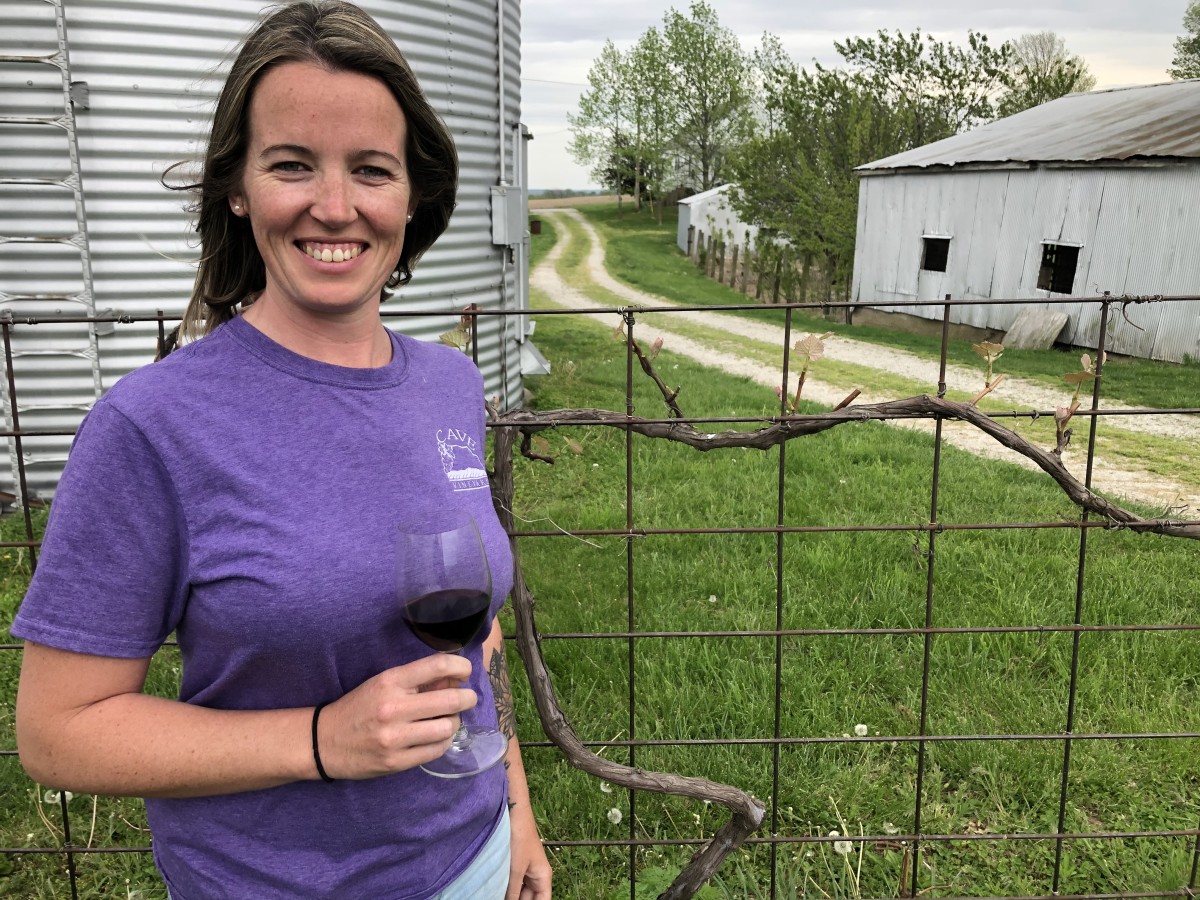 As a little girl in South Africa, Luzaan Bahr knew even then that she wanted to do something "different." She grew up in a fairly rural area around many forms of agriculture. Luzaan craved new experiences, new places and growth beyond her small hometown. This adamant curiosity led her to discover her passion for grape growing and winemaking, which has taken her around the world.
As soon as she started working at a winery, she knew she had found her vocation. The hands-on labor required in the vineyard and working outdoors was alluring to her. Combine that with the science, creativity and caretaking needed for making wine and she easily selected it for her future. However, it wasn't an easy educational path to pursue. Luzaan received her degree in viticulture and enology from the world-renowned wine program at Stellenbosch University in South Africa. The popular program is competitive, as it is a top three program nationally and it's work with sister school University of California – Davis is widely recognized.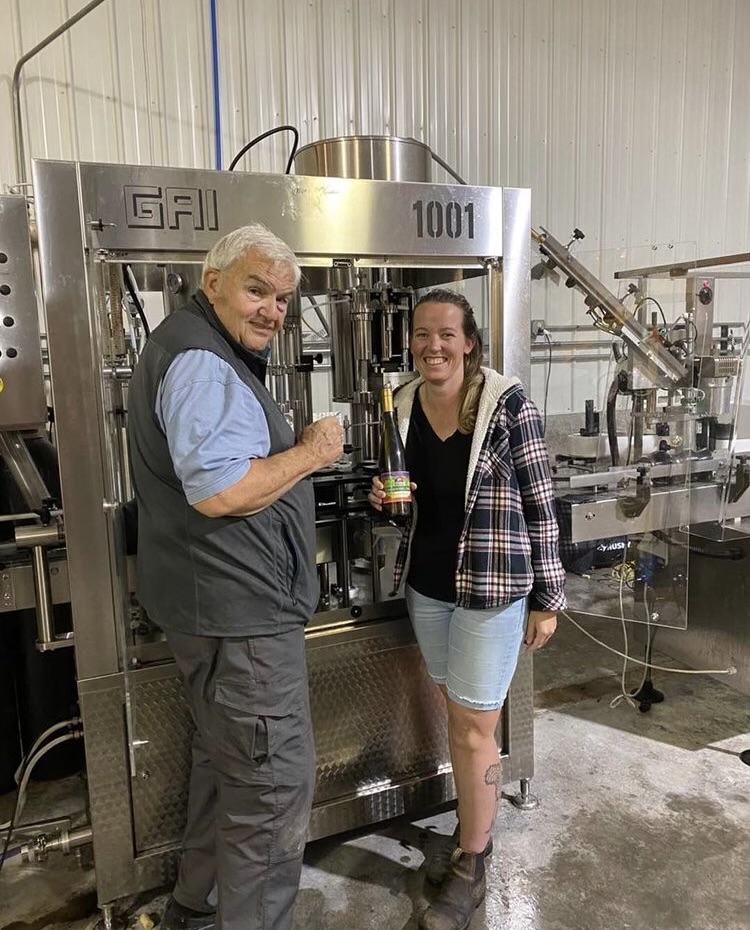 After graduation, she continued to add to her resume working for several more wineries. In 2015, she was offered a job in Oregon to help with harvest, which she took, and was then was hired in a full-time role a few months later. While in Oregon, she met Nathan Bahr, a Missouri native and her future husband. She stayed at Union Wine Company for four years, assisting with the rapid growth of the business, quality control and emerging trend-setting products. Underwood, the original wine in a can, as well as other wine offerings helped Union Wine Company become the largest winery in the state of Oregon in less than three years. The demanding time and energy from this high-paced environment, combined with the influence of the COVID-19 pandemic, forced Luzaan and Nathan to reevaluate career paths.
While visiting Nathan's family in Ste. Genevieve, Missouri, Luzaan once joked that they should move there. Nathan quickly quipped back that he would never move back to his hometown. Fate's humor soon took precedence. Nathan and Luzaan had recently invested in a camper and reduced their belongings to focus on living simply. This flexibility led to four months on the road visiting the country, eventually stopping in Ste. Genevieve. After arriving and seeing new opportunities with his family farm, they decided to stay and create a new journey in the Midwest.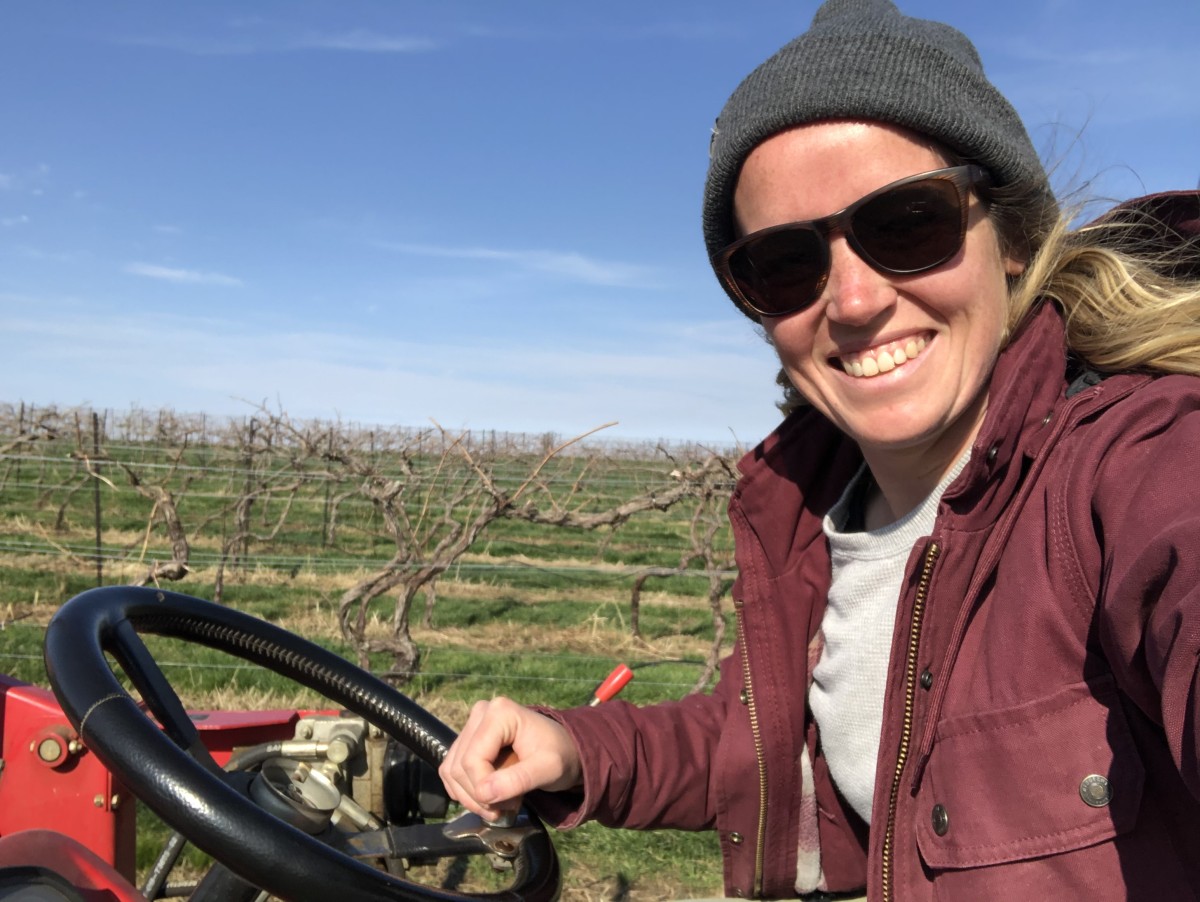 After their return to Ste. Genevieve, Nathan was pruning vines at Cave Vineyard and discovered that the owner wanted a transition of work responsibilities. Marty Strussione, self-taught winemaker and vineyard patriarch, was looking to take a step back from winemaking and vineyard work after many years of hard labor. Marty's focus shifted to other parts of the family winery and distillery business, often working directly with his children and grandchildren. This family involvement was, and still is, top priority. Nathan knew Luzaan would enjoy both the wine work as well as working with Marty. Nathan brought Luzaan into the fold, where she fit perfectly for the role, the varietals and with the Strussione family.
After many years of working with vitis vinifera cultivars, Luzaan had once again found a thirst for new skills, information and experiences within the wine industry. Missouri's different varietals and vitis labrusca grapes solidified a new challenge which she excitedly accepted.
"This is my dream job," Luzaan said glowingly, "I have definitely hit the jackpot working for Cave Vineyard."
She proudly manages every step of the winemaking process and works with Marty on the final product. Whether in the vineyards or in the lab, Luzaan thrives off of the new opportunities for her that lie ahead with Missouri wines.  Cave Vineyard and Winery grow all their own grapes on roughly 15 acres of self-owned land. Vignoles, Traminette, Norton and Chambourcin are their current varietals, with new acres of Seyval being planted this year. Marty still enjoys helping with taste-testing and quality control, and is very active with the winery and distillery business.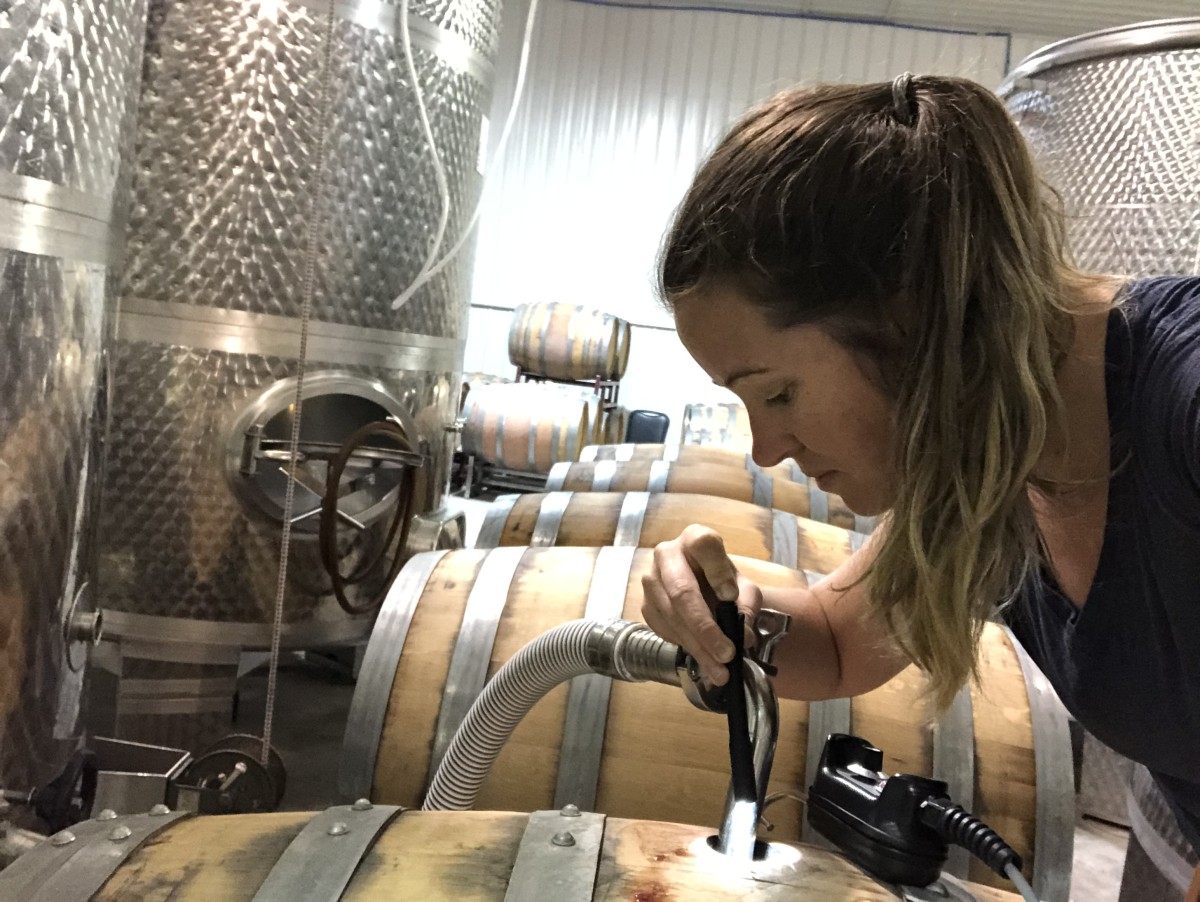 Luzaan admits she still has a lot to learn about navigating the terroir and winemaking with Missouri grapes. However, the potential to grow and master these new opportunities is what drives her passion forward. Her past experience with other cultivars brings a freshness to the strong foundation at her Cave Vineyard and Winery.
Harvest is her favorite time of year - seeing the fruits of her labor come to a final product, to then again ferment into a new challenge. Luzaan admits Chardonel is one of her favorite varietals because of its versatility, countered with Norton being the most challenging to manage in the vineyard. Vineyards in Oregon were not close to the winery, often being an hour away or more, just to turn in another direction to monitor more vines another hour away. Luzaan loves having the vines she manages close by to monitor and care for as she believes they should be cared for. Growth and progress are sure to be made when care is intentional and thorough, "just like other plants," she jokes. Luzaan is proud of her role as winemaker and hopes to keep expanding the definition of her title for years to come. Whether expanding Cave Vineyard and Winery's offerings, or eventually creating a label of her own, she believes the future of Missouri wines is bright and strong, just as its past.
Share your travels to Cave Vineyard and Winery on social media with us by tagging #missouriwine and @missouriwine.