Wine Labels With a Cause
October 08, 2019
Printer Friendly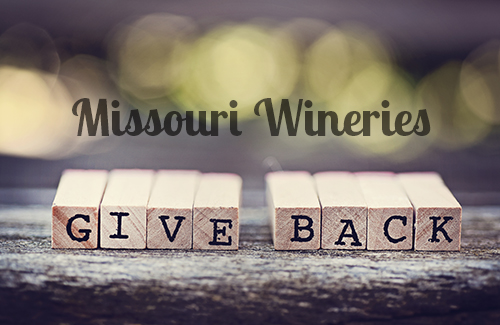 The families behind Missouri's wineries enjoy giving back to the communities that they call home. Go beyond these wineries' labels to see how they are making a difference in the lives of others.
*These wineries responded to a survey and are only a small fraction of the wineries that contribute to causes within their communities. 
The Livingston family is promoting their Joli Vin, a blended blush wine, during the month of October to raise breast cancer awareness. A portion of their Joli Vin sales will be donated to the Lafayette County Cancer Coalition. October was first designated as Breast Cancer Awareness Month in 1985.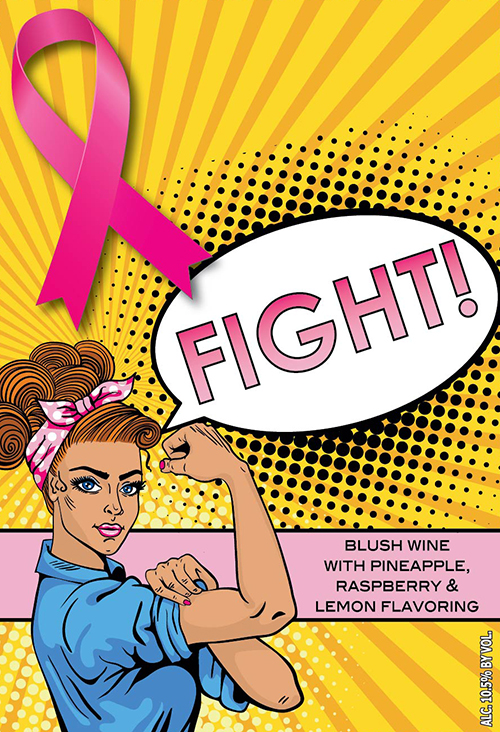 Like many families, the owners of LaBella Vineyards and Winery have personally felt the effects of cancer, specifically breast cancer. The Soendkers have released FIGHT!, a new blush wine infused with pineapple, raspberry and lemon flavoring, to help spread awareness, educate and prevent this disease from impacting families. FIGHT! tastes similar to the winery's popular slushy. Cory Soendke, Labella's co-owner and winemaker, was challenged by his mother to create the wine in honor of his late grandmother who battled breast cancer and was particularly fond of the slushy. This was not an easy feat since the winery adds a variety of juices to its slushy, but the amazing end result was worth the time and effort. The family donates a dollar per every bottle purchased to the Lafayette County Cancer Coalition.
The winery's Oktoberfight will feature brats, burgers and music on Saturday, October 12. Proceeds from the Route 66 band cover charge will benefit the Lafayette County Cancer Coalition.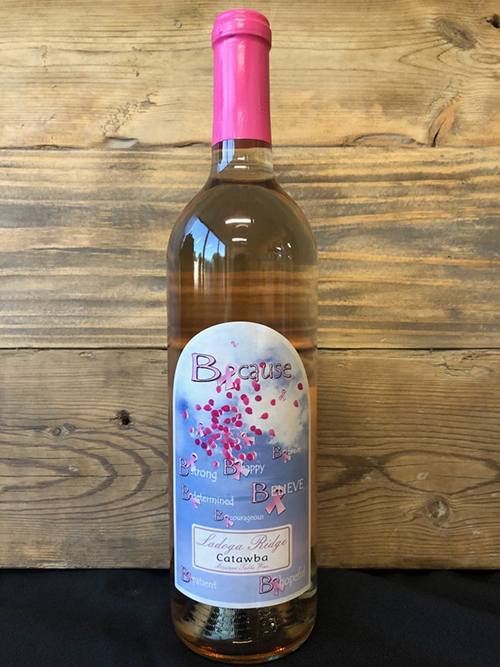 Ladoga Ridge Winery's Catawba is dedicated to breast cancer survivors who give others hope in the face of adversity. Winery owners Galen and Leinda Haddock have personally been touched by the disease. Leinda's grandmothers died of breast cancer, while her mom and three aunts have also suffered from the illness. Kathy, a friend who recently lost her battle with the disease, named the wine and wrote the dedication featured on the back of the wine bottle. A portion of the net proceeds from their Catawba is donated to various breast cancer awareness programs.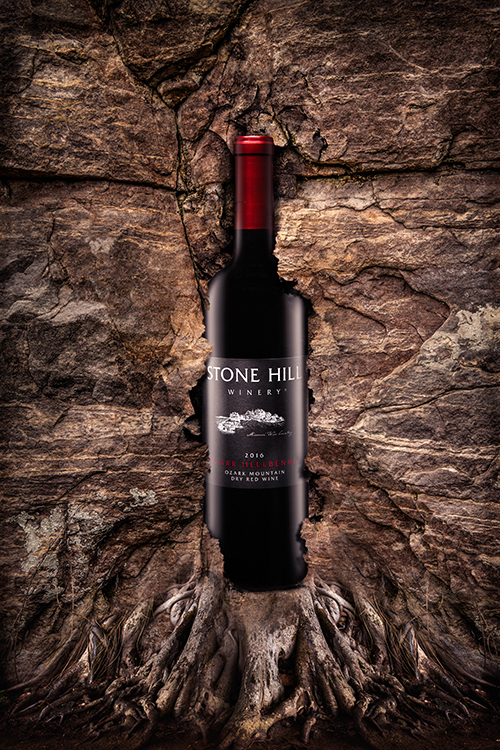 Stone Hill Winery is a proud partner of the Saint Louis Zoo's efforts to bring awareness to the endangered hellbender. Hellbenders are the largest aquatic salamanders in North America. They are found only in the Ozark streams of southern Missouri and northern Arkansas. A portion of the proceeds from every bottle of Stone Hill Winery's Ozark Hellbender sold will be donated to the Saint Louis Zoo and hellbender conservation.

Top Hat Winery's Foxy Lady and Old Glory
Top Hat Winery dedicates two of their wines to special causes in the community of Independence. A portion of each bottle sold of Foxy Lady helps in the fight against breast cancer, while a portion of each bottle sold of their Old Glory supports homeless veterans.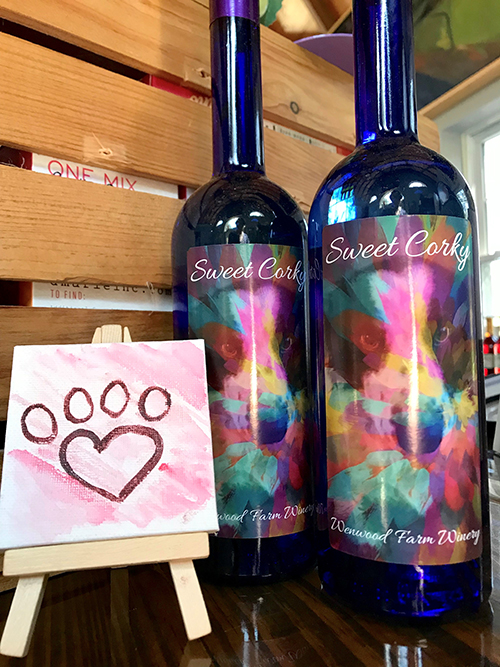 Thomas Kalb and Laura Neese donate a portion of the sales from their Sweet Corky, an ice wine style with pear, to Unchained Melodies Dog Rescue of Columbia. The wine is named in memory of their late winery dog, Corky.  
There are many wonderful organizations to support. We hope you find a way to give back to the communities where you live.