Through the Glass photo contest winner announced
November 23, 2021
Printer Friendly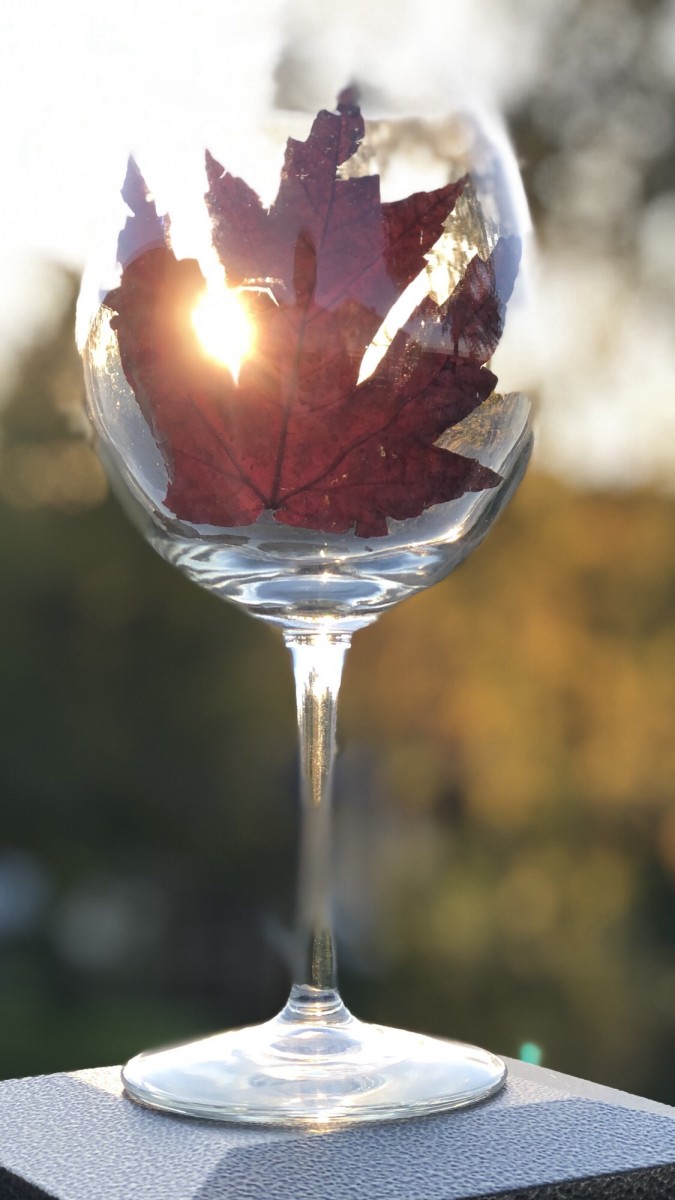 Beauty in Missouri wine country is never hard to find and always fun to capture. The first ever Missouri Wines: Through the Glass photo contest received submissions that did not disappoint. After being narrowed down to the top 6 entries, photos were turned to the public eye to determine the winner.
Scott Rombach's "Falling into MO Wine Country" surfaced to the top showcasing the beauty in colors and nature that can be found at wineries and vineyards across the state. Rombach has been a top fan of Missouri wine country for many years and will never pass up the opportunity to enjoy all it offers – the wine, the beauty and the people.
"While anytime is great to visit a Missouri winery, the fall is amazing!" Scott says. "With the cooler weather, fall colors and firepits, its perfect to sit back, relax and enjoy a sunset," he continues.
From a backyard vineyard of their own, to traveling all over their favorite wine country, the Rombachs are eager to share their passion for all that Missouri has to offer. Scott and his wife Tonya share content frequently on Rombach's Missouri Winery Review Facebook page, as well as on Instagram at @mo_wine_couple. Not only is Scott a wine enthusiast, he also is an artist – creating home décor from wine barrels and other woodworking projects. Read more about Scott's Basement Projects Woodworking here.
Keep taking those great snapshots while out and about at your favorite wineries and vineyards. Save up your photos for next year's contest! Until then, tag all your favorite wine country photos and travels with #mowine.