Pack a Picnic for Missouri Wine Country
September 17, 2019
Printer Friendly
Fall is coming! What better way to enjoy the weather than to pack a picnic and head to a winery? Below is a list of Missouri wineries that offer fabulous picnic accommodations.
Adam Puchta Winery
Unpack your picnic basket at a table on the winery's lawn or enjoy a seat under their covered deck.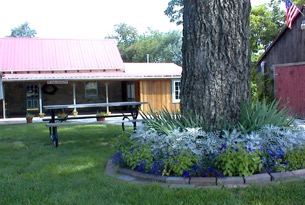 Augusta Winery
Augusta Winery's open-air Wine & Beer Garden features a spectacular 10-foot arbor covered in grapevines for shade. The garden rests atop a hill overlooking the quaint & historic town of Augusta. Rain? No worries, the winery has a cozy, covered terrace just off the tasting room that seats 25 people.
Bushwhacker Bend Winery
Sit back and relax on the winery's deck overlooking the Missouri River.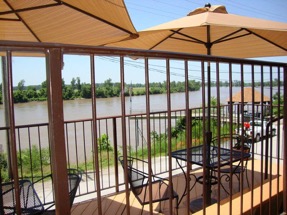 Cave Vineyard
Looking for a unique picnic spot? Cave Vineyard's natural saltpeter cave is the perfect spot! Enjoy wine and snacks inside the cave or move your picnic out on the deck.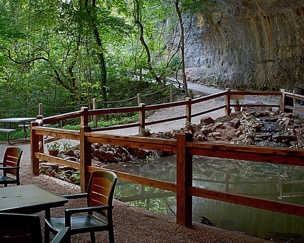 Dale Hollow Winery
Grab your seat at one of their picnic tables and enjoy the beautiful view of the vineyard and pond.
Hemman Winery
Enjoy the beautiful aromas of flowers in the wine garden or relax on the front porch of the winery's 1850 country store.
Hummingbird Vineyard and Winery
Bring a blanket and lay back on the grass or grab a seat at one of the picnic tables while you sip wine in the great outdoors.
Jowler Creek Winery
This winery offers a beautifully landscaped, shaded wine garden that overlooks their sustainable vineyard.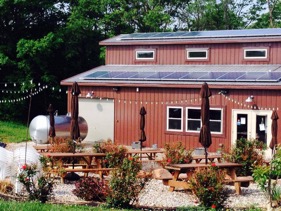 Les Bourgeois Winery
The A-Frame is Les Bourgeois Winery's outdoor wine garden overlooking the Missouri River. Guests can bring in their own food to enjoy or they can purchase elevated picnic fare at the A-Frame.
OakGlenn Winery
Choose from three beautiful patios or set-up your picnic on the porch while you admire the beautiful view of the river valley.
Stone Hill Winery
Stone Hill Winery offers many seating options on their beautiful property. Choose between the many picnic tables scattered around outdoors, a deck with seating at the Sherry House or grab a spot on the lawn to lay a blanket down and enjoy the views of their vineyard.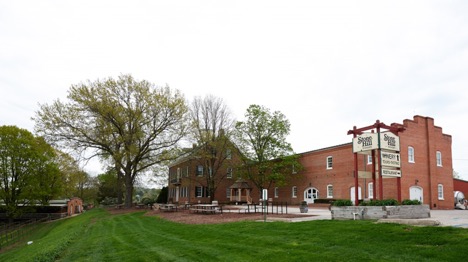 Tipple Hill Winery
Get in touch with nature by picnicking on a hill that overlooks the countryside. Enjoy a great view of the pond and vineyard.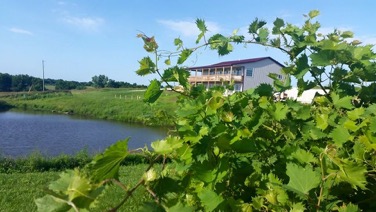 Tyler Ridge Vineyard Winery
Find the shade at Tyler Ridge Vineyard and Winery's deck or one of their beautiful trees.
Westphalia Vineyards
Grab a seat inside or head outdoors while visiting this vineyard located in the historic town of Westphalia, Missouri.
Check out these tips for the perfect picnic! 
 *This list was compiled based upon winery survey submissions and may only list a portion of the Missouri wineries that offer picnic accomodations.