Mulled Wine: Spice Up Your Winter
March 01, 2018
Printer Friendly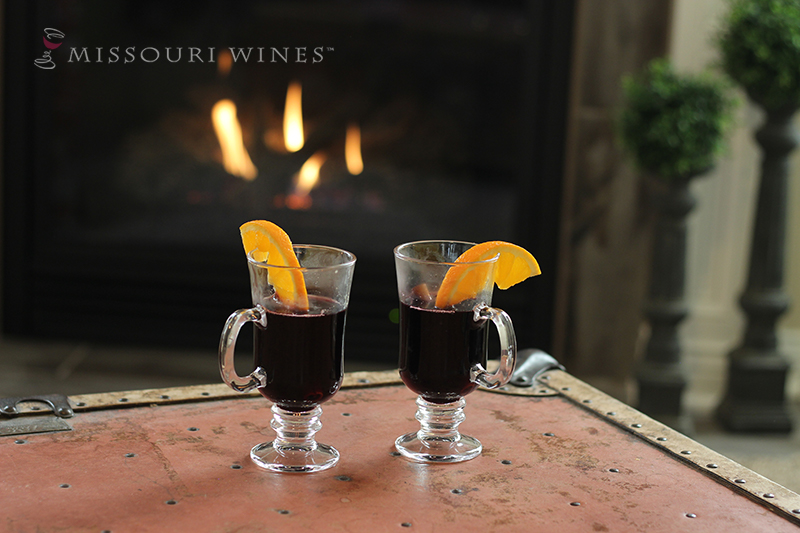 Mulled wine is a warm, flavorful beverage that can remove the chill from a cold winter's day. Although there are many mulled wine recipes, here is a simple and delicious version that features Missouri Chambourcin and port-style dessert wine, guaranteed to tantalize your taste buds.
Mulled Wine
Time: 25 to 30 minutes    l    Yield: 4 to 6 people
Ingredients
750 ml (1 bottle) - Missouri Chambourcin
1 cup - Missouri port-style dessert wine
⅓ cup - Brown sugar
½ cup - Mulling spices: cloves, nutmeg, star anise, ginger
1 - Orange
Garnish
1 - Orange
4 to 6 - Cinnamon sticks
Prep work:
Wrap spices in a cheese cloth. Tie with kitchen twine and set the sachet to the side. Slice 2 oranges.
Directions:
Pour the bottle of Missouri Chambourcin into a large pot. Add ⅓ cup brown sugar and 1 cup Missouri port-style wine. Heat on medium for 12 to 15 minutes. Add fresh orange slices and the sachet of spices then cover with a lid and simmer for 10 minutes. Do not boil. Ladle mulled wine into each glass. Optional: garnish your glass with a fresh orange slice and cinnamon stick. Serve warm and enjoy.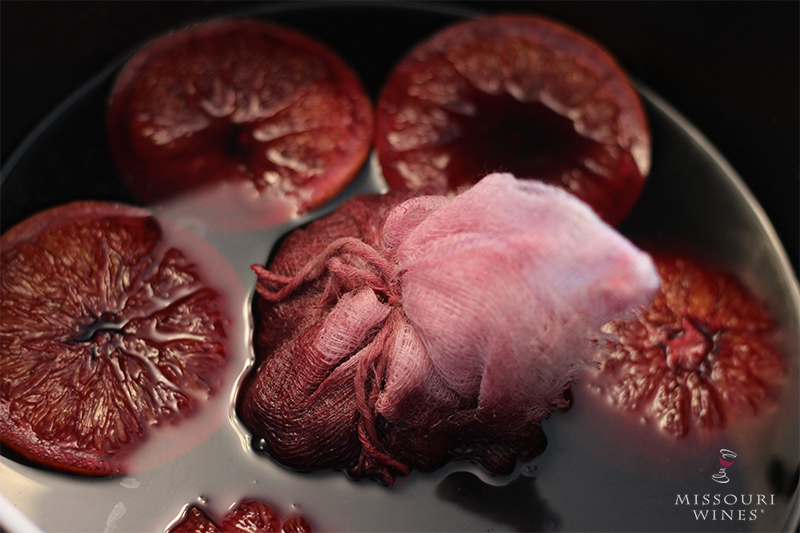 You can combine a variety of spices to create a mulled wine that is perfect for you. Check out this more traditional Missouri Wines' mulled wine recipe here.