Missouri Winery Century Farms
February 26, 2019
Printer Friendly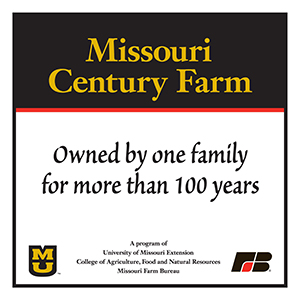 Image copyright: University of Missouri Extension
The Missouri Century Farm program began in 1976. The program recognizes farms that have been lovingly passed down from one generation to the next for 100 or more years. Among the farms that have earned this distinction are those that are cared for by Missouri winery owners. We are proud to recognize these wineries and their owners who continue to dedicate themselves to their family farms.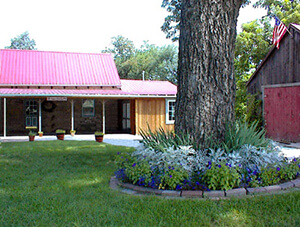 Adam Puchta Winery is the oldest continuously owned family winery in the United States. The winery is located on land purchased by John Henry Puchta in the 1840s. Adam, John Henry's son, produced his first wine in 1855. He also continued to farm, growing several crops including wheat, corn, oats and barley. Prohibition dealt a devastating blow to the Puchtas, but the family persevered, converting their beautiful vineyards into cropland. 
Although Prohibition was repealed in 1933, it took years for the wine industry's revitalization in Hermann. Adam Puchta Winery opened its doors in 1990. The tasting room, the family's original stone home, features photos of the winery's owners, including current owner, Tim Puchta. Tim's parents, Randolph and Eunice, were recognized by the Missouri Century Farm Club for their agricultural contributions in 1994.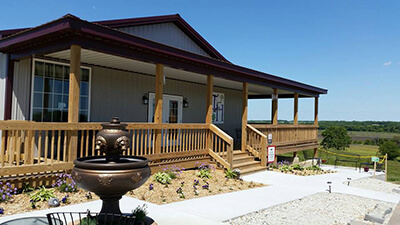 Tipple Hill Winery
10501 U.S. Highway 36
Easton, MO 64443
Tipple Hill Winery is located on property that has twice been recognized as a Missouri Century Farm. The original farm owners were German immigrants who moved to the United States in the 1800s. The farm has been continuously farmed by the Schreibers and is currently owned by Bill and Roxyann Schreiber, the founders of the winery. While they are passionate about winemaking, the Schreibers also care for cattle and continue to raise corn, soybeans and grapes. The Schreibers received the Century Farm award in 1986 and 2001.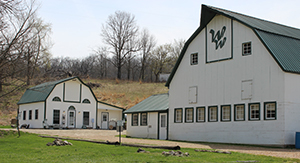 Wenwood Farm Winery is located on the site of an old dairy farm in the middle of Missouri wine country. Fourth generation owner, Laura Neese along with her husband, Thomas Kalb, started their boutique winery in 2002, but the farm has been in the Neese family for more than 140 years. Laura's great-grandfather, Herman Neese and his brother settled on the original 300 acres in 1875.
Laura's uncle and aunt, Wilbur and Esther Neese, began an award-winning Guernsey dairy farm on the property in the 1950s. It was Esther who named the farm "Wen" based on her and her husband's first and last names and then added "wood" because she liked the sound of it. The old farm buildings have all been repurposed: the calf barn is now their tasting room, the dairy barn houses their wine production and the bull barn serves as the winery's event pavilion. The Neeses were granted Century Farm status in 2002. 
From their humble beginnings as homesteads to their transformation into Missouri wineries, these century farms are historic treasures, a testament to time and devotion. (This story was compiled based upon winery submissions and may only list a portion of Missouri wineries that are located on Missouri Century Farms.)