Missouri Concord: It May Surprise You
July 05, 2018
Printer Friendly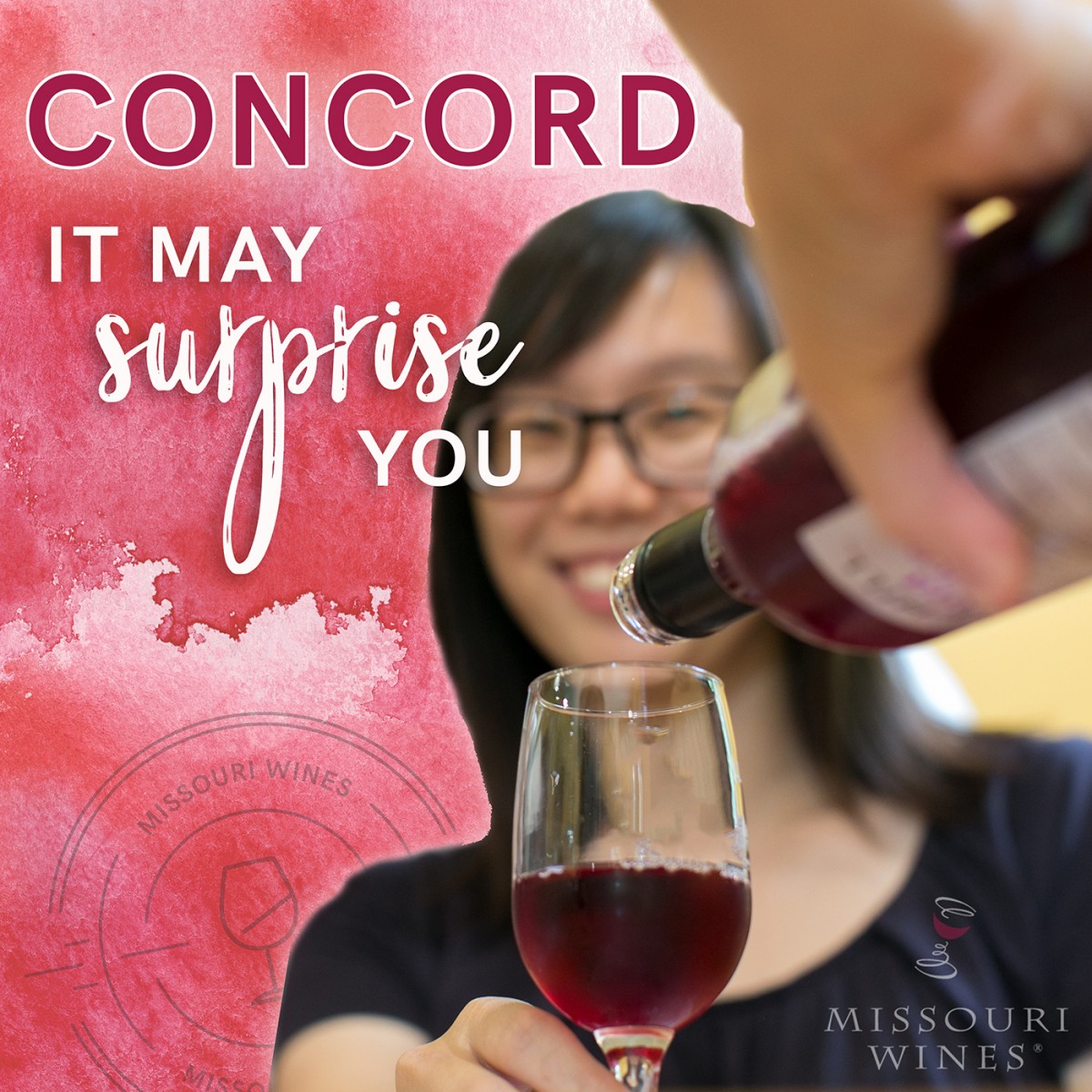 Concord is a sweet red wine that's very popular across the Show-Me state. It's a native American grape varietal and is known for its quintessential grape-y flavor. It accounts for 7 percent of all the grapes grown in the state, that's more than 120 acres. If you're not a sweet wine fan or if you've never had a Missouri Concord wine, we encourage you to try it. It just may surprise you!
It may surprise you that even though Concord is a red wine, it's usually served chilled. It's light, sweet and very refreshing on a hot summer day. Try adding Concord to your next picnic menu or grill-out!
It may also surprise you to learn that Concord is an amazing pairing with some really fun and unique flavors. Barbecue is a summer staple in Missouri, and spicy barbecue is delicious paired with a refreshing glass of chilled Concord. The sweetness of the wine helps tame the heat of the spice and works really well with the molasses and brown sugar flavors found in many barbecue sauces. Peanut butter and Concord go together well, like peanut butter and jelly, due to its grape juice-like flavor. Peanut butter desserts are divine alongside a glass of Concord.
It may even surprise you that Concord is a wonderful wine to cook with. Whether you're making a wine-reduction sauce to drizzle on a pork chop or a wine glaze to top sugar cookies, Concord is the perfect addition! Try making wine ice cream, wine floats, or popsicles with a Missouri Concord for a sweet treat to help beat the heat this summer.
Give Missouri Concord a try this summer. It may surprise you!