Invite MO Wine to Your Next BBQ
May 23, 2017
Printer Friendly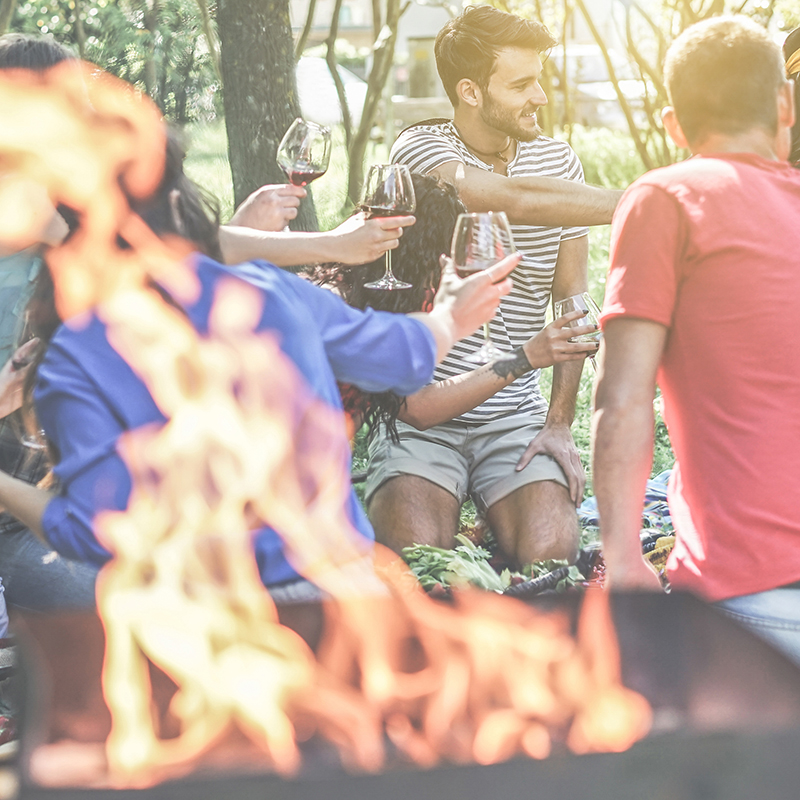 The sun is shining, the grill is going, and the conversation and laughter are the soundtrack… it's a BBQ, and it's a great way to spend a summer day! Invite Missouri wine along to your next BBQ; it is a great guest with a lot to add to the fun.
Marinades and MO Wine: A well-made marinade can amp up the flavor of whatever you plan to throw on the grill, whether it's meat, seafood or veggies. Wine is a great addition to any marinade. Learn how to make a great marinade here. 
BBQ Sauces Made with MO Wine: For many of us good BBQ is all about the sauce. Are you a fan of the more traditional tomato-based sauces? If so, this Norton Barbecue Sauce recipe is a must-try! It's easy to make and keeps well, so make a batch to use throughout the summer season. If you prefer the more tangy, mustard-style sauce, try this Vidal Blanc Mustard Barbecue Sauce recipe for a real treat.
MO Wine and BBQ Pairings: There are so many delicious styles of barbecue, and they only get better when paired with the perfect local wine. Here's a guide to get you started, but remember… the best wine is the wine you like, so try out your own match ups to find your favorite.
Spicy BBQ + Concord
Sweet or Mustard-y BBQ + Catawba
Savory, Rich BBQ + Norton
Hamburgers + Chambourcin
Hot Dogs + Catawba
Brats, Sausage + Traminette
Grilled Veggies + Chardonel
Build the Best Sangria for Your BBQ: Sangria is a great summer sipper, you can use this guide to fine tune your ideal sangria recipe that's sure to please at your next get together.
Happy BBQ season and cheers to warmer weather and good times with great people!